Tick tick tick... As my timer was counting down from 10 minutes, I was staring at the pretzels baking in my oven, hoping that my Auntie Anne's like pretzels were going to be ok!

Phew... Feeling relieved that I have baked these pretzel?
Sure I am.
Why?
Actually, I was quite traumatized after I baked my first pretzel using this Bobby Flay's recipe for Cook like a Star ( Bobby Flay) event during November last year. Promise me that you won't laugh... These are the super FAT pretzels that I had baked...
Please support me and like me at Facebook...


Here are our friends that have joined us for this bake-along. Please visit their blogs for more of their pretzel baking.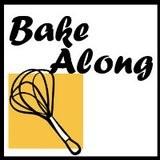 Please submit your details if you wish to link your post with this bake-along. This linking tool is open from 3 to 12 Sep 2015.
For our next bake-along, we are baking Chocolate Pots de Creme, Recipe from the book, William Sonoma Baking Book, pg 356 or
here which is to be posted on 17 Sep 2015. Please bake-along with us! All you need to do is to bake this recipe and link with us for the next 10 days.
Before linking with us, please make sure that: (1) Your post must be a current post. (2) Please mention Bake-Along in your post and link back to any of our hosts' Bake-Along post, (Joyce, Lena or Zoe). (3) Appreciate if you can display the Bake-Along badge in your post when linking up with us. Cheers!