I've been decluttering again. My friend Claire recently tossed most of her make-up, which inspired me to do another cull. I got rid of 62 make-up items, most of which went to a new home. A few were really old and gross so they went in the bin.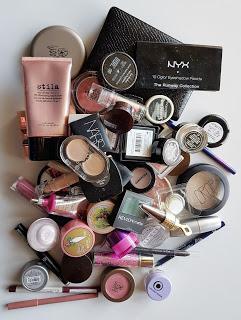 Gone to a better, more loving home

In other exciting news, I've finished all my shampoo and conditioner back ups, I only have the ones in my shower that I'm currently using. I've been working on using up all my skin care samples, they're nearly all gone and once they're finished I'll be starting on my full sized products. 
Now for the empties.
I didn't manage to finish much this month, it was a slow month for some reason.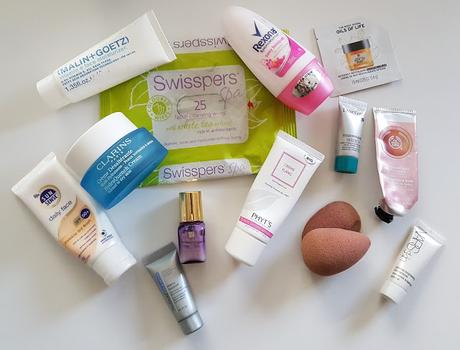 Malin + Goetz Vitamin E Face Moisturiser
Swisspers - Next to WotNot these are my favorite face wipes.
Rexona Deodorant
The Body Shop Oils of Life Intensely Revitalising Sleeping Cream - I need a full size of this.
Clarins HydraQuench Cream - Holy grail always and forever.
SunSense Daily Face
Neostrata Matrix Support
Estee Lauder Perfectionist
Phyt's Creme Ylang
Lancome Visionnaire
The Body Shop Pink Grapefruit Hand Cream
Beauty Blender - After six years of use it's time to say goodbye to my beloved Beauty Blender.
Nars Optimal Brightening Concentrate
Incoming: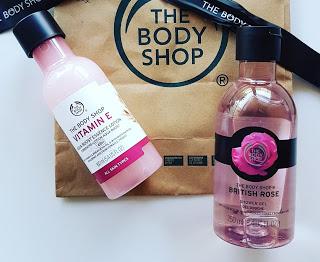 My neighbor gave me these two gorgeous Body Shop products, they're lovely (and so is she!).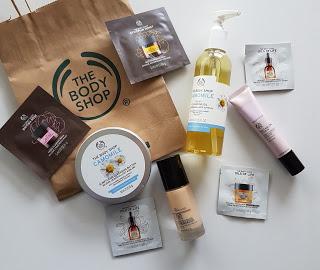 Speaking of The Body Shop, they had 20% off if you bought three skincare or make-up items. I'd run out of cleanser so picked up two more, a foundation and one of the new highlighters.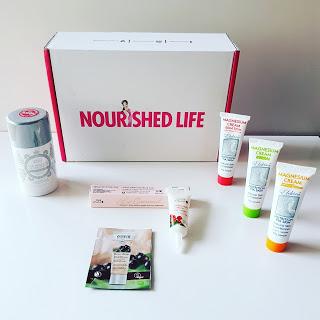 I placed my first Nourished Life order. The 100% Pure eye cream smells amazing.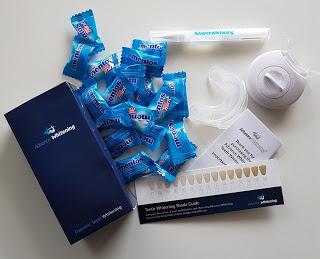 Advance Whitening sent me a tooth whitening kit to review. There will be a blog post about it soon.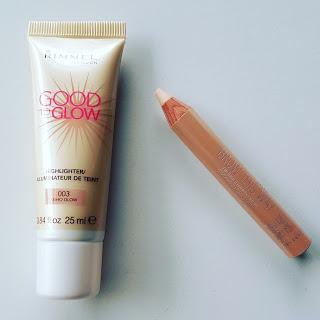 I received two new Rimmel products for review, the Good to Glow Highlighter and Brow This Way Hightlighting Pencil. They're both amazing, Rimmel can do no wrong at the moment.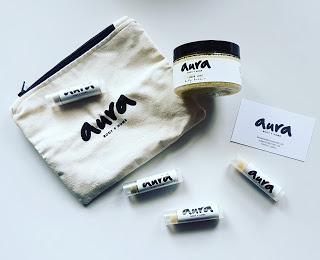 I won a prize from Aura Body and Home on Instagram. Everything is beautiful, I need more of it in my life.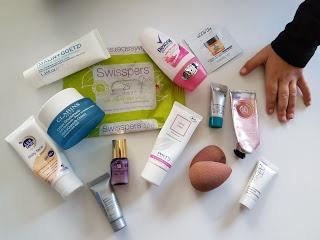 Bonus empties photo because Eljay wanted me to take a photo of his hand