Hi everyone. Miss you so much. I am literally BURSTING with blogs that I'd like to share. Got a ton in the que ready to go. My hands have been occupied LETTERING for the most part so I just get bogged down this time of year (every season).
Want to start the week off with a long overdue post. My August Calligraphy course dates at Paper Source!
---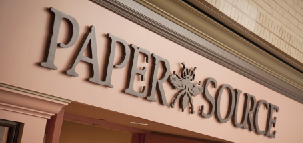 Saturday, August 16, 2014
OAK BROOK PAPER SOURCE
11am to 2:30PM
630-572-1955
Saturday, August 30, 2014
SOUTHPORT PAPER SOURCE
Noon to 3:30PM
773-880-0489
---
Space is limited, call today to reserve your spot, I'd love to see you.
We are working with calligraphy markers/pens only so just a nice environment to come and spend a Saturday afternoon indulging the "lettering enthusiast" inside.
Have good weeks...
--ct