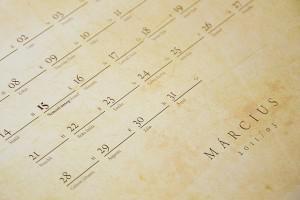 2nd Green Revolution is sponsoring the Urban Wildland Race which takes place this coming Saturday in Richfield, MN, a suburb just south of Minneapolis. The half-marathon starts at 7am and a 5K follows at 7:15. Other events of interest include three in the arena of education. One is the Educating for Sustainability Institute at Shelburne Farms in Vermont. The second is focused on creating a road map for sustainability initiatives at institutions of higher education. Third in the group is the 4th National Conference on Facilitating Sustainable Agriculture Education at the University of Kentucky in Lexington.
On occasion we like to single out unique locations (i.e. non-coastal cities) that are hosting events. August's choice is Boise, Idaho. In addition to the Western Energy Policy Research Conference (see below), Tour de Fat from New Belgium Brewery will make its way to Boise on Saturday the 20th.
Let us know of any conferences, events, or festivals in your area. We will gladly add them to our green events calendar. Please send us an email with the event's name, date, location, description, and website.
The following events take place in the three North American countries:
Prioritizing Sustainability Investments: An Institutional Road Map
When: Aug 1 – 3, 2011
Where: San Deigo, CA
Description: Most institutions of higher education are focusing on developing a more sustainable campus, but no two are doing it alike. Sustainability initiatives may start as grassroots initiatives, presidential initiatives, or anywhere in between. Regardless of where they begin and how they develop, there are core components that must be tackled to create integrated and comprehensive sustainability at an institution. Join us in San Diego to understand the vital components of sustainability in higher education and to create your unique institutional road map based on your past achievements and prioritized next steps.
Further details: http://www.academicimpressions.com/events/event_listing.php?i=1140&t=Overview
Education for Sustainability (EFS) Institute
When: Aug 2 – 4, 2011
Where: Shelburne Farms, VT
Description: Formal and non-formal educators across the country are using the idea of sustainability to connect students' learning experiences across the grades and disciplines, while preparing them to meet the challenges and opportunities of the 21st century. Join fellow PreK-12 educators to build strategies and skills for using sustainability as a theme to connect curriculum, campus practices, and community engagement.
Further details: http://www.sustainableschoolsproject.org
4th National Conference on Facilitating Sustainable Agriculture Education
When: Aug 4 – 5, 2011
Where: University of Kentucky–Lexington
Description: "Cultivating Sustainable Agriculture Education: Growing a Collaborative Legacy" is an attempt to reflect the cooperative spirit of SAEA and sustainable agriculture educators and practitioners alike. The conference planning has been a product of efforts from students, faculty, and staff involved in the Sustainable Agriculture Program (UK) and the Civic Agriculture and Food Systems Program (VTech).
Further details: http://www.sustainableaged.org/2011Conference/tabid/115/Default.aspx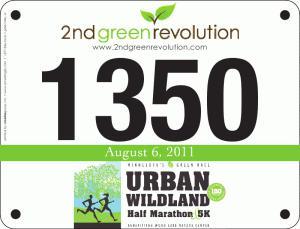 Urban Wildland 5K and Half Marathon
When: Saturday, Aug 6, 2011
Where: Richfield, MN
Description: Half marathon starts at 7am 5km race begins at 7:15am. Proceeds benefit Wood Lake Nature Center's environmental education program with the Richfield Public Schools.
Further details:
http://www.urbanwildland.com/
CONFERENCE: SER2011 World Conference on Ecological Restoration
When: Aug 21 – 25, 2011
Where: Merida, Yucatan, Mexico
Description: SER2011 will be an important forum for addressing the global challenges of biodiversity and habitat loss, climate change, and sustainable development. It will provide a global venue for professionals, researchers, students and the public to come together, learn and share their knowledge and experiences, and identify practical solutions for restoring nature and sustaining critical ecosystem goods and services.
Further details: http://www.ser2011.org/
CONFERENCE: Ecocity World Summit 2011
When: Aug 22 – 26, 2011
Where: Montreal, Quebec, Canada
Description: Meet academics, policymakers, professionals and Ecocity enthusiasts from around the world in a 4 ½-day program packed with rich content and excellent speakers. You will have access to keynote talks on six Ecocity themes, two Mayors panels, design charrettes and a GreenStorming™, more than 60 presentation sessions and facilitated discussions, mobile workshops, training workshops, poster presentations, film screenings, artistic and cultural activities, conference exhibits, and more!
Further details: http://www.ecocity2011.com/
CONFERENCE: 2011 Western Energy Policy Research Conference
When: Aug 25 – 26, 2011
Where: Boise, Idaho, United States
Description: The 2011 Western Energy Policy Research Conference is for those seeking to present or discuss energy policy research with participants from academia, think-tanks & research institutes, NGOs, national laboratories, industry, and government.
Further details: http://epi.boisestate.edu/conference
[Image source]