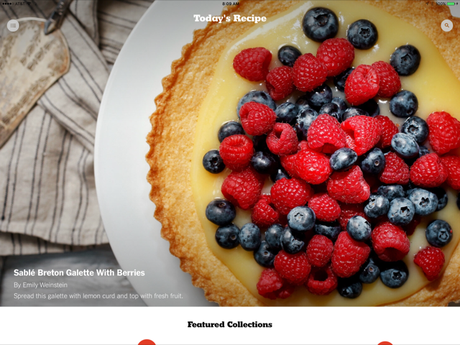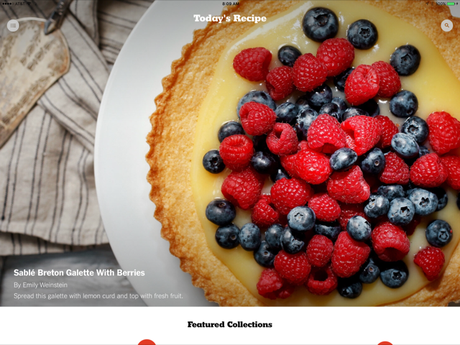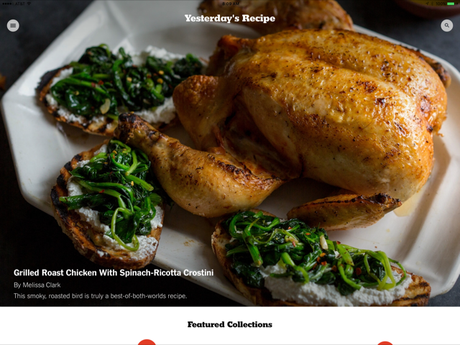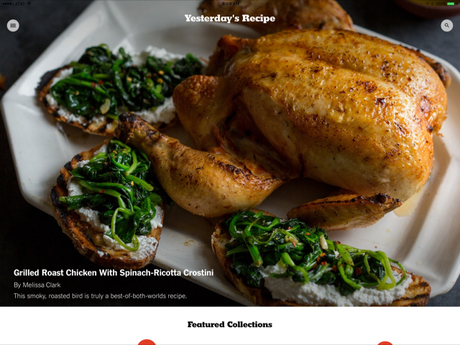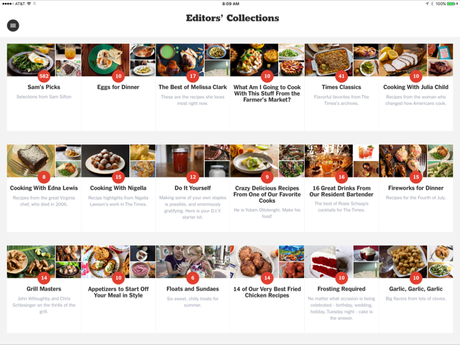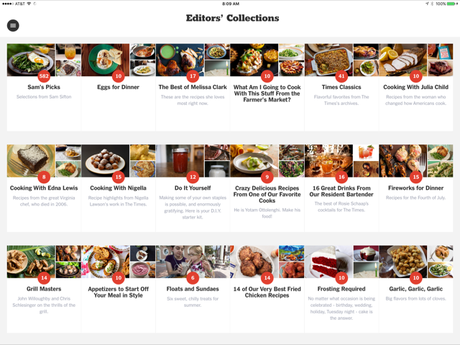 The New York Times Cooking app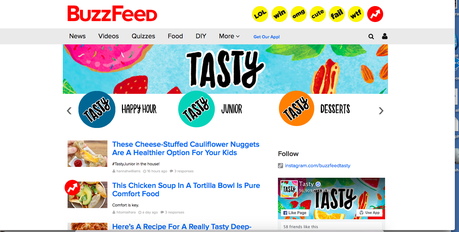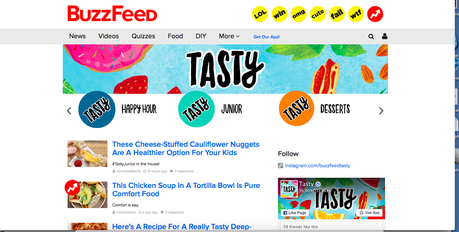 It's Buzz Feed that dominates in the area of food videos
Rarely a week goes by that I am not tempted to save a recipe from a newspaper and magazine. This week it was a Curry Lemon Rice from The New York Times' Sunday Magazine.  Last week it was Gemelli with cauliflower, saffron and golden raisins from New York Magazine.
That is why I am not surprised to read that more than 100,000 people signed a petition last week in protest at the BBC's plan to remove recipes from its website.
Remove? In fact, I would urge publishers everywhere to add more recipes, and to contemplate extending their brand to create cooking apps, such as the one from The New York Times, as good visually as in its contents.  Before one reads even the name of a recipe, there are those great photos of the Sablé Breton Galette with Berries  or the Spicy Corn Pakoras With Mango-Tamarind Chutney.
The New York Times' cooking website, which launched in 2014 and stores more than 17,000 recipes, draws 7 to 8 million monthly users and has attracted 650,000 subscribers to its accompanying newsletter and 1m followers on its Twitter feed. I am one of those.
By the way, the reaction to the BBC announcement of removing recipes was so strong that the BBC has since backed down, saying it will shift the recipes to a website owned by BBC Worldwide, its commercial arm.  Good move!
We have always known that cooking shoes are popular on TV, and the appeal of anything related to food and cooking is enhanced in the era of social media.  The facts support it:
Food-related videos were viewed 23 billion times in 2015, a 170 per cent rise from the year before, with nearly all of that viewership on YouTube and Facebook, according to Tubular Labs, a research company.
It's Buzz Feed that dominates in the area of food videos. Last summer BuzzFeed launched Tasty, an online video channel that attracted 2.2 billion views in March alone, according to Tubular Labs.
When we talk about brand extensions, a topic that has high priority when I sit down to discuss strategy with my clients, I always have Food/Cooking at the top of the list. I also remind publishers that they already have a head start in this area, since the archives of most newspapers store recipes going back as early as the start of publishing.
Food is not only an essential part of our daily lives, but it has become a topic that media companies simply can't ignore and on which they could find a source of additional revenue via good interaction with advertisers.
"Watching people make food makes people happy. It's the cat video of 2016," says David Grant, president of PopSugar studios.

https://next.ft.com/content/f609954c-1d46-11e6-a7bc-ee846770ec15">http://Food becomes key ingredient for digital media groups https://next.ft.com/content/f609954c-1d46-11e6-a7bc-ee846770ec15
TheMarioBlog post # 2440
Please enable JavaScript to view the
comments powered by Disqus.
comments powered by

Disqus