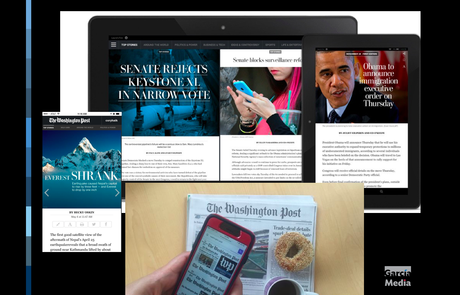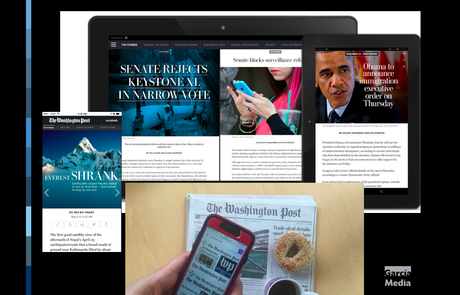 At The Washington Post, storytelling that is specific to each platform
Perhaps it is owner's Jeff Bezos' influence, or maybe a newsroom environment that does not legacy get on the way. Whatever, keep an eye on The Washington Post  as it becomes one of the most energized laboratories for news presentation in the mobile era.
Julia Beizer is the director of product development at The Washington Post, where good and interesting things are happening all the time.  It is an organization that we all should be paying attention to.
Julia sums  up the philosophy driving all the progress at WaPo with a statement that should resonate with everyone:
The Post's attitude is that storytelling should be bespoke to each platform:
"I think that as news organizations, we have to make some bets on what are the next great storytelling platforms. I would say that wearables is something we definitely want to experiment with, [both] to tell stories on that platform and to experiment with how we can reach users in different ways.

"Our philosophy here at the Post is that a text feed distributed to everywhere is not the right way to do it. The way to do it is to think about the platform itself, what it offers the reader and how we can take advantage of that."
This is at the heart of seriously moving a newsroom organization from the print-driven model of preparing "tomorrow's newspaper", to one where constant updates and the specific qualities of each platform are what determines what stories are going to be told.
Julia's comment about further and continued experimentation with wearables is important, too.  While she admits that "We're not finding a massive audience on the Watch …. but it's the kind of storytelling that we thought 'this would be really great on the mobile web. So we've done some experiments with bringing those kinds of stories, scaling them back up to feature on the mobile web. "
It will be interesting to see how the website of The Washington Post evolves, too, in the midst of these changes and constant experimentation.  I have a feeling that the WaPo home page may be one of the first in a big American metropolitan newspaper of consequence to adapt to a mobile first system in which the homepage disappears totally, to give way to updates and the visual presentation that is more suited for the smaller screens.
We  will watch with interest.
TheMarioBlog post # 2082
Please enable JavaScript to view the
comments powered by Disqus.
comments powered by

Disqus