¡Hola, hola hola! I have been practicing my Spanish for all of three days now... and I'm already feeling super confident ;). But, let's start at the beginning. Following a delicious, early-ish Mother's Day brunch (I'll share the meal itself soon!) my family dropped my grandmother and I at the airport.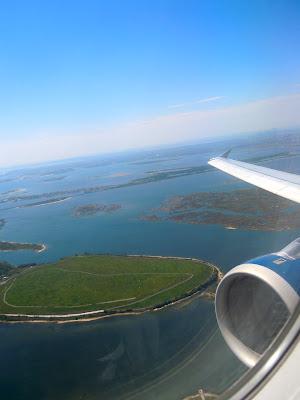 I hardly ever fly mid-day, and was amazed at the beautiful views from the plane once we took off. Can you believe the photo above is of Queens? Yep, believe it. Then, fast-forward a 2-hour flight to Orlando, a quick layover (where we picked up salads for dinner), and a 3-hour flight to Bogotá, and we'd finally arrived.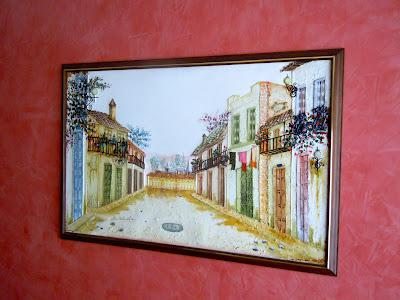 My grandmother's aunt (whom she considers her cousin because they grew up together) picked us up from the airport and took us back to her apartment. The drive was dark but the city already reminded me of San José and Quito.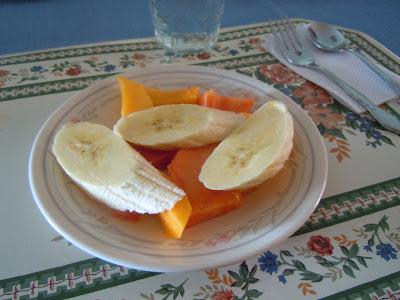 I slept ridiculously well that night and woke up early to fresh-squeezed orange juice. (Imagine it, I drank it too fast to photograph). Soon after, we sat down for el desayuno. We began with a plate of sliced fruit.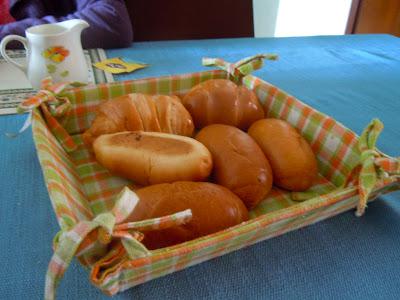 Next, we each helped ourselves to a piece of bread that had been purchased that morning from the panaderia a few blocks away. I really love how this is the custom in so many foreign countries. And finally, chocolate and cheese.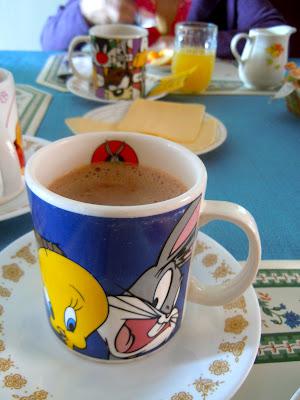 Please bear with me as I explain :) This chocolate caliente, or hot chocolate drink, was prepared from the bars you see below and hot milk. When it was served to me, I was advised to tear up a slice of cheese into it and then enjoy it in between bites of bread. It was absolutely delicious. I'm not a big fan of sweet things in the morning, but I love chocolate at any time of day.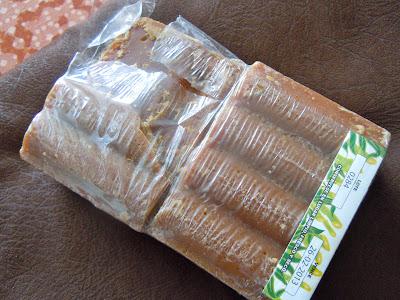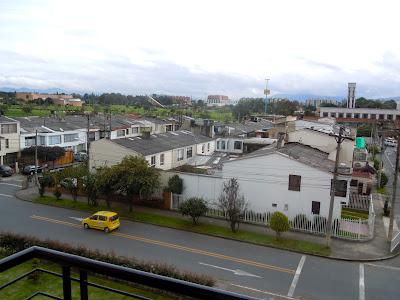 After breakfast, we showered and went for a walk around the neighborhood. It was a gorgeous day for it.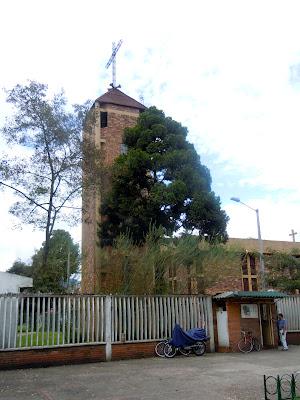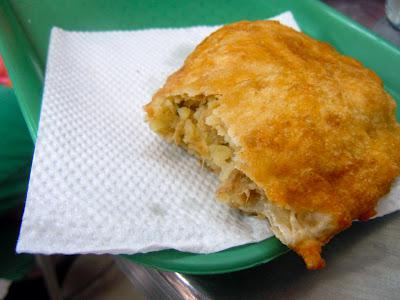 Along the way, we stopped into a mercado for an empanada. I've never had a Colombian one before.  The filling seemed to be made up of spiced beef and rice and the exterior was probably slightly fried; it was quite the tasty morning snack.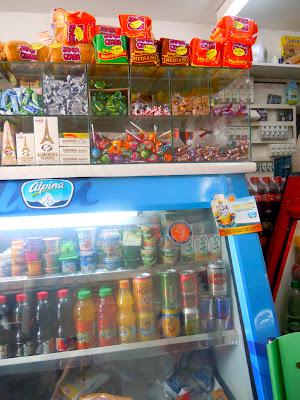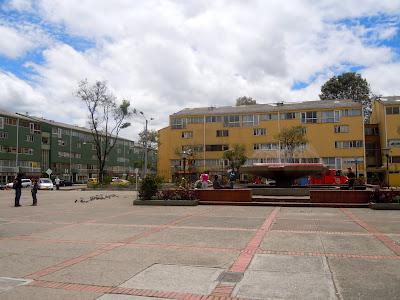 Following our stop, my grandmother, her aunt, and I went into la officina del turismo to plan more of our trip. Here's a peek: Armenia, Medellin, Cartagena, Latecia a.k.a. coffee plantation, colonial city, lively beach, and the Amazon.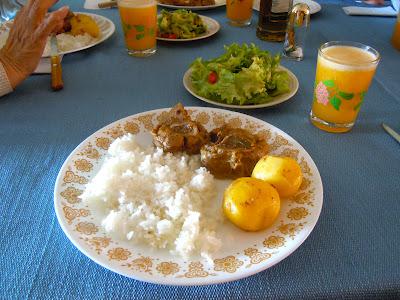 An hour or so later, we came back to the apartment just in time for lunch. We had veal, white rice, potatoes, salad with avocado and fresh squeezed juice from tomates del arbol (a wonderful fruit we don't have in the United States). The meal reminded me of those we often ate in Cuenca in the best of ways.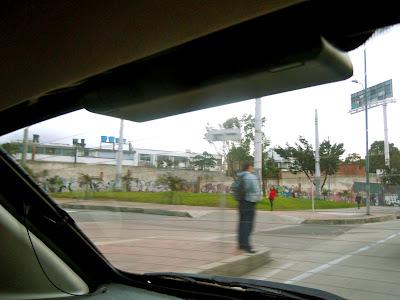 Most of the remaining afternoon was spent relaxing. Bogotá has a very high altitude so our bodies needed time to adjust. As nice as walking had been earlier, I'd come back slight dizzy, somewhat out of breath, and with a headache. Woo! Reading the book I'd brought was a good antidote.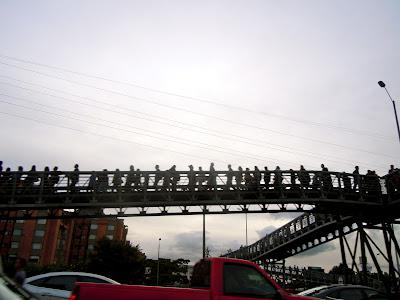 That evening, we went for a driving tour of another neighborhood. The photo you see above was of the forever long line for public transportation. Crazy, huh?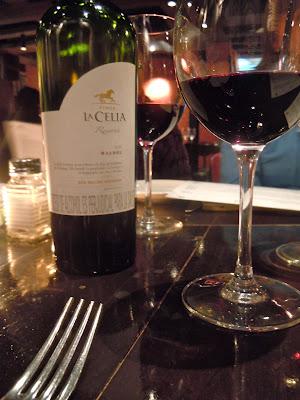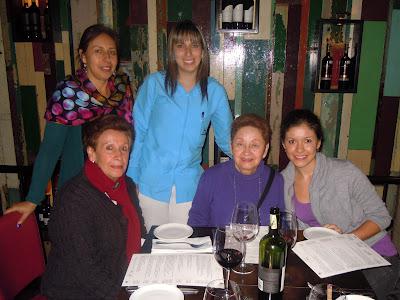 Eventually, we made our way to La Fabbrica. Upon seating, we decided to share an Malbec from Argentina the waiter recommended to us. Perfection.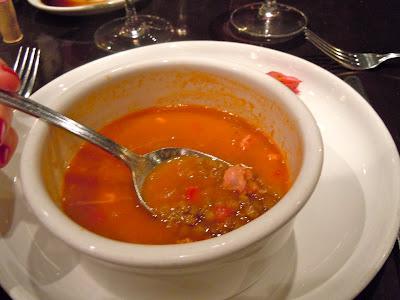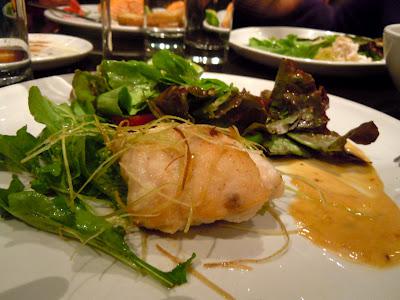 As for dinner, I chose una sopa de lentejas to start and the Pescado Rugula to split with my grandma afterwards. I was very pleased with both. I must also note that the plates were presented beautifully, even though I failed to photograph them as such. It was late, I was hungry, I apologize :).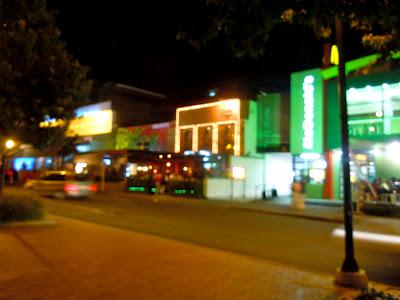 We wrapped up our meal with a lovely stroll around Parque 63. This square--surrounded by beautiful restaurants (save for McDonald's, obviously), bars, and shopping--is apparently "hopping" Thursday through Saturday. With that said, though bright, it was thoroughly mild and quiet on that Monday night.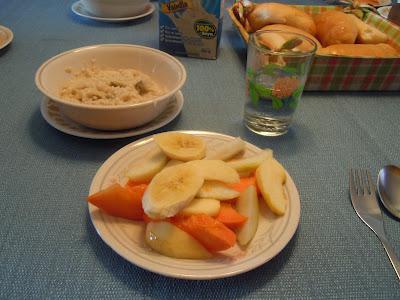 And that brings us to this morning. Again, I had a plate of fruit, but in place of the bread, chocolate, and cheese, I had oatmeal with cinnamon and a camera-shy, soft-boiled egg. It was much more filling of a breakfast than yesterday's, and almost as delicious. I'd update you on the rest of the day, but I've run out of time. See you in Armenia!