As I mentioned before, my husband and I went to the Blu Lounge in Sugarland, TX for Valentines Day.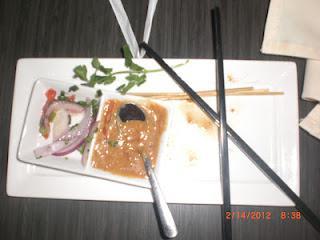 We ordered from their Valentines Day Menu.  I went to the ladies room and was gone for five minutes.  Appetizers came(Beef Tenderloin Satay)....His plate(Above) and mine(below) when I came back.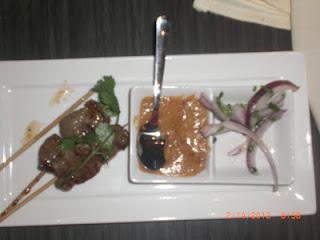 He almost went for my plate.  Although, I can't say that I blame him.  We were both HUNGRY!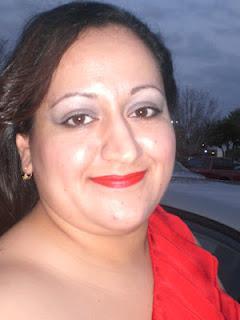 Powder-MAC/Lipstick-Mac Lipstick in Russian Red/Blush-Tarte Cheek Stick/Eyeshadow-L.A. Colors/Mascara-Buxom Lash(How fitting)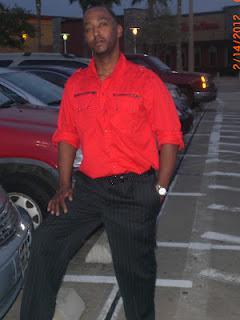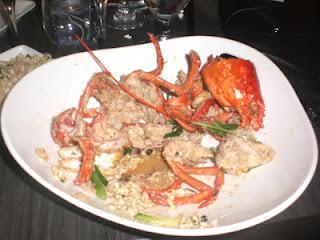 High Flame Wok Lobster was the main course.  This was the first time either of us has had lobster, and I was not disappointed.  It came with a little bowl of steamed rice.  I took the sauce from the lobster and poured it over the rice.  By the way, I should mention that our waiters name was Rubin.  Try and get him if you can, he was very helpful and knew the dishes well.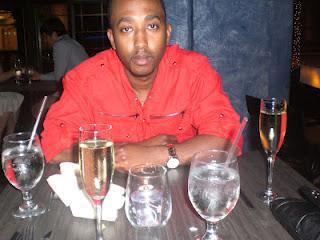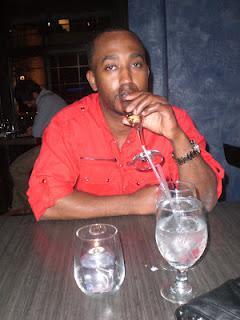 Two glasses of champagne were complimentary with the meal. .
 For dessert we had the Molten Chocolate Cake.  It was SOOOOOOO GOOOOOD!  The ice cream tasted like it was homemade.  There was a shortbread cookie with "Happy Valentines Day" written on it.  It tasted lemony.  There were some cherries as well.  Those little drip drops are cherries and the sauce.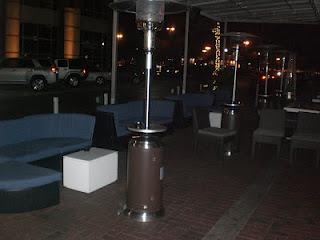 Patio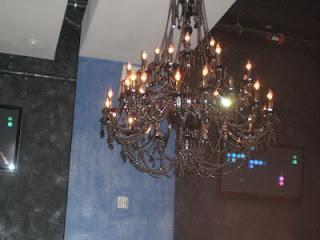 Chandelier near our table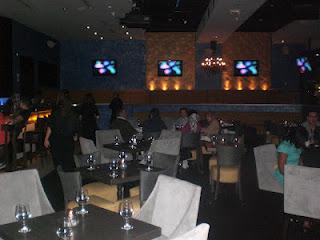 Dining room which turns into a lounge at 10:30pm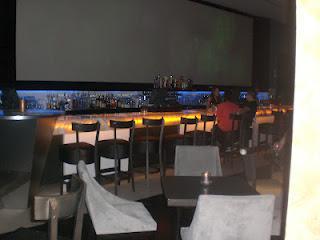 Main Bar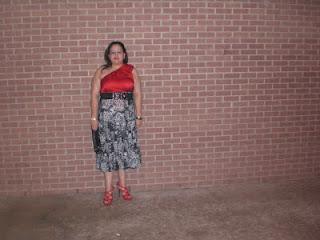 My outfit(finally)

Top-Eloquii/Skirt-Ross/Shoes-Rack Room Shoes/Clutch-Ross/Watch-DKNY via eBay I was originally supposed to wear a different skirt, but it didn't arrive in time.  I will debut it some other time.