Happy WeddingWednesday! No Halloween post this year... Starting to ramp up my educational and tip-themed blogs for all my future (and present) brides-to-be! Today I wanted to share an "at-a-glance" guide to your wedding wording.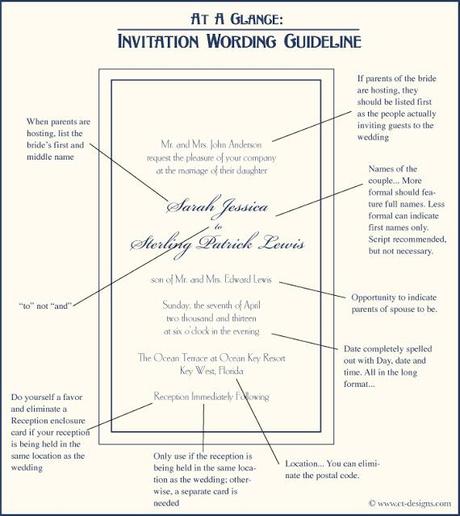 Other tips to remember:
I strongly urge you to mix script and block fonts. A potential guest's eyes will grow weary if you elect to go with all script fonts.
Your invitation wording can be more lengthy and the order can (and does) change if the couple is hosting, etc.. Check out Invitation Consultants website for other wording ideas/options... They cover some pretty unique circumstances.
Have your content ready when contacting the stationer of your choice. It will save time during the design process.
Enjoy your Wednesday and I'll be back on Friday!--ct