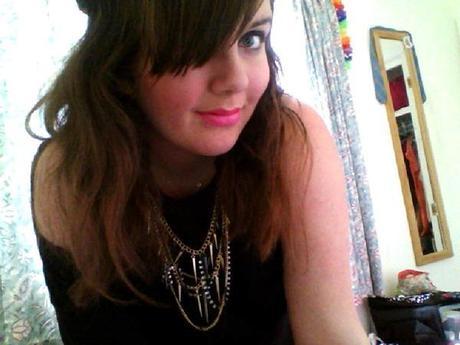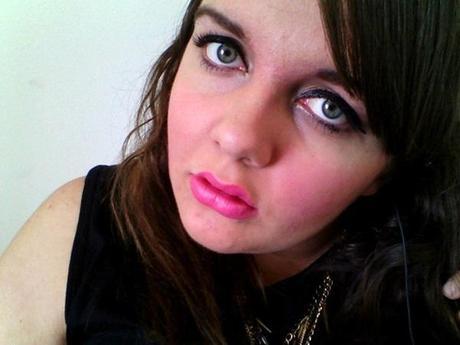 ~Sorry for webcam photos but it's the only way I can get decent shots of me at the moment!~
TUNIC

Topshop (LINK)
NECKLACE

New Look (LINK)
MAKE UP

Everything from this post plus with the exception of Maybelline Great Lash Mascara & MUA Heaven and Earth Palette

I have that Topshop tunic. Yes, the awesome assymetric beauty! I just went for one color when I ordered it online, but I may have to give in and buy the other colours too. They look like the cut shouldn't be flattering but it most definitely is. According to these photos, I am sans legs, but FYI, I am wearing it with my shiny leggings-that-are-the-closest-I'm-ever-going-to-get-to-disco-pants and am yet to decide on shoes, but will probably go for the trusty Chelsea boots ;)
My webcam has decided that I have ombre hair, awesome! In reality, it's my roots from when I had red hair a year and a bit ago - I used the Schwarzkopf dye that lightens and dyes your hair at the same time and because the roots are only obvious in very few photos, I never bothered trying to fix it. My hair also changes color with the seasons and always ends up getting lighter in the sun, even if I only spend a couple of hours in it. When I went to Australia, I'd never seen it go so blonde-y brown before!
I'm trying to pack my stuff to move out but all I want to do is listen to Stevie Wonder, blog, eat pizza and watch movies. Wah.