I had been using ASUS Zenfone 5 for the past 2 weeks. You might have read about the 5 features of this phone I love the most. Today I bring to you my complete review of this smartphone.
Company Claims:
The ASUS ZenUI user experience is based on the concept of design thinking: technology built to match your needs. Every time you use the phone, you feel that you are at the center of everything. It's designed just for you.
Product Description: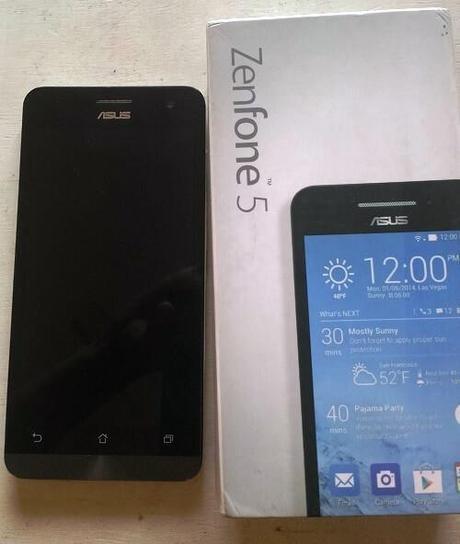 ASUS Zenfone 5 comes in a sleeky and stylish avatar(I have the one in black and white color). It has a 5 inch HD display screen. The camera is of 8MP.
PRICE: 9999/-
PROS:
Excellent image quality
Stylish and slim design
Gorilla scratch-proof screen
Built in apps just for ASUS rage like Splendid, omlet chat, Do it later, Whats next
Good battery life of 1 day
Smudge free layer coating on the screen preventing fingerprints and marks
High speed processor ensuring heavy webpages to load easily
Dual sim
One touch interface
Pocket friendly price
 CONS:
I felt the audio could have been better when compared to the other smart phones in the market.
My experience with Asus Zenfone 5:
Asus Zenfone 5 is extremely sleek n stylish and you can single handedly do whatsapp, sms or even mails.
I loved the HD grand display and the built in apps like 'Do it later' and 'whats next' which are real saviors for me in my blogging activities. If you prefer to read mails at night or use phone at night the Splendid feature helps you to  adjust the contrast and color settings of the phone.
Gorilla screen is another important feature I loved especially with my toddler around. The smudge free coating layer can help a lot to prevent the finger print marks on the screen which is really a boon for smart phone users like me.
If you do not play games, the battery can sustain for more than 1 day and the phone never hangs thanks to the high speed processor.
Would I recommend it?
If you are looking for a smartphone which is within budget and provides you all the amazing features of a smartphone, Asus Zenfone 5 is a must buy.
My rating: 4.5 out of 5
Have you tried ASUS Zenfone 5 ? How is your experience with it? Share with me in comments please.