Well, the boys are back at it!  Back on the field that is.  S and I stayed did not attend the practice in-person this year.   We stayed home and watched it on the PAC-12 Network with Smokey.  Oh, and Smokey had on her ASU collar!  
If you follow me on Instagram you've seen Smokey's ASU collar.
  She was showing her team spirit!  We all were.  Haha.  Yep, at home all of us were dressed in maroon and gold, that's us!  Yes, we are dorks.  Haha.
Anyhow, a friend who attended the actual scrimmage sent me some pics.  I was delighted to see them and surprised by the attendance.  Last year, 2013, hardly anyone attended.
S and I are excited for a new season of ASU football and looking forward to Camp T in August. We've already booked our hotel room and Ms. Smokey gets to go too!  Fun times await.
Oh, and we were excited to see that part of the stadium is coming down, thus, letting us know "construction" has started.  However, the plans have been changed a zillion times and not what we voted for. Anyhow, you'd think the Arizona Sun Devils would have a "covered" stadium...?!  Nope, we don't and still won't when construction is complete.
Anyhow, check out the pics.  Are you a college football fan?  Are you ready for the new season?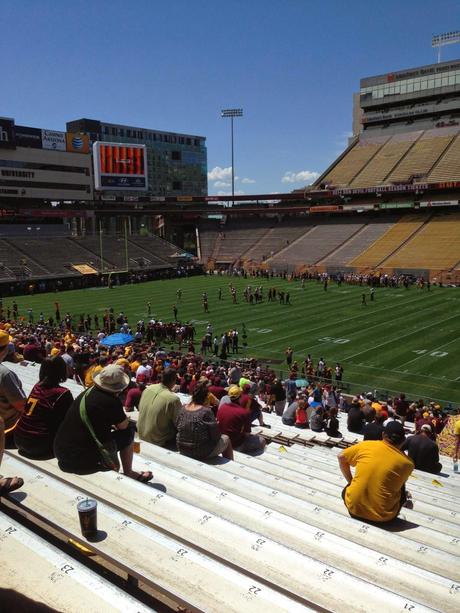 The boys are on the field!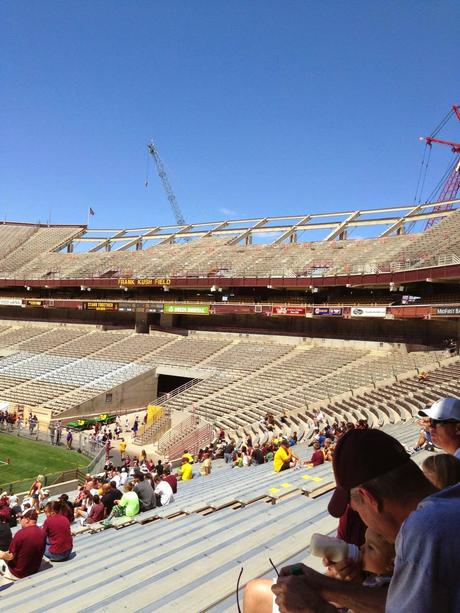 The construction is happening!!! Yippee!!!
Although, the plans have changed several times.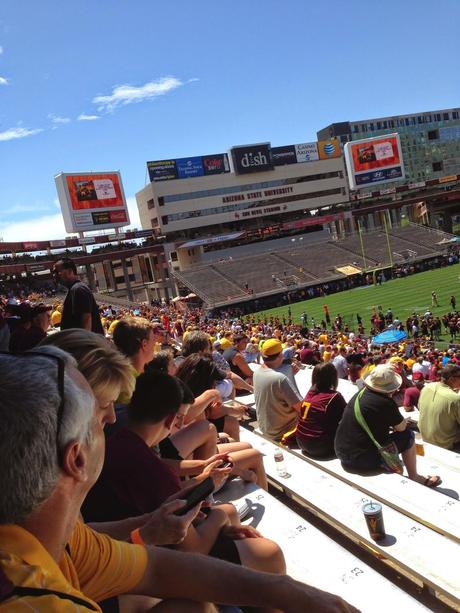 Look at all those Sun Devil fans!!!

NOTE:  Please give proper credit if you use the pictures. Thank you.