Hi Girls, some days back I shared with you that Aster has sent me a big box full of their luxury soaps. Today I will be reviewing the Aster Green Tree Luxury Bathing Bar.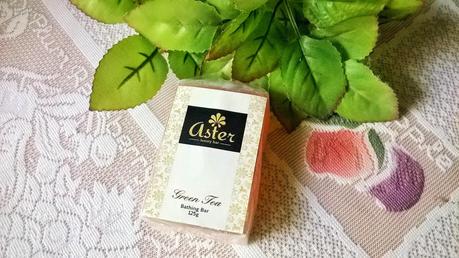 About Aster Green Tree Luxury Bathing Bar:
Aster Luxury premium green tea bathing soap bar is made from fresh procured natural extracts. Enriched with antioxidant properties of green tea purify and exfoliate the skin which makes it look young and fresh. It also helps to protect the skin damage from free radicals. This is a hypoallergenic product and suits all skin types.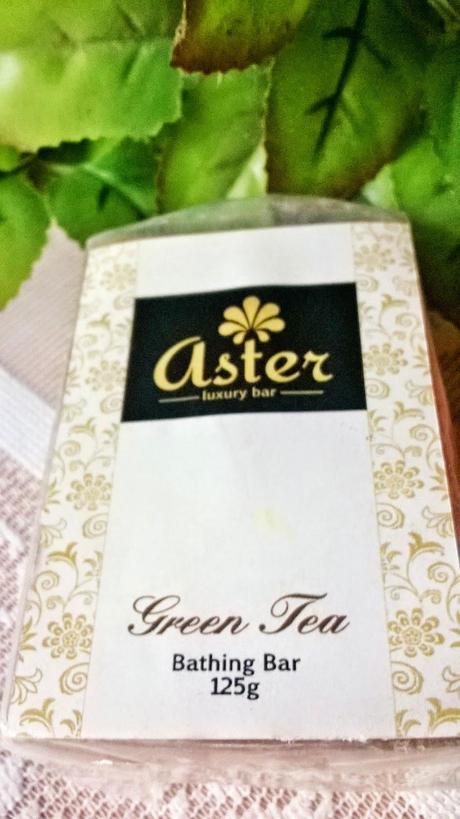 Price: Rs.150 for 125g Available stack of 3 at flat 50% discount here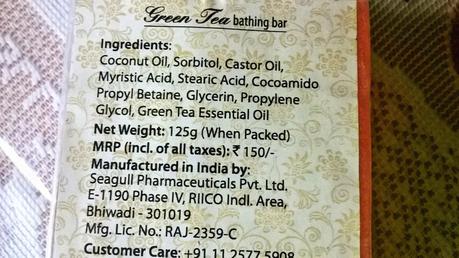 Packaging: The packaging of Aster Green Tree Luxury Bathing Bar is very simple plastic wrapper with a white & gold sticker.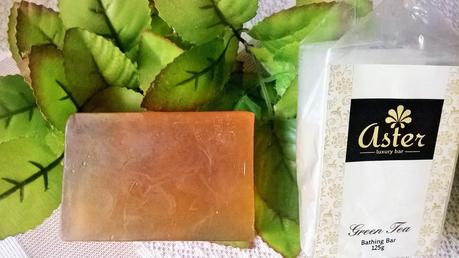 Product: The soap is brownish yellow in color with translucent texture.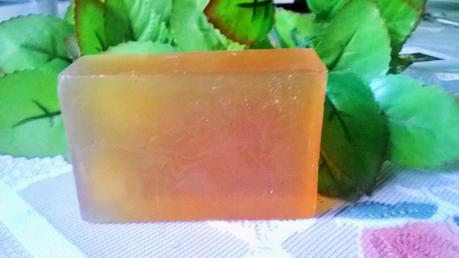 My Experience: Aster Green Tree Luxury Bathing Bar has exfoliating agents that renews the skin. The fragrance is a bit Ayurvedic, but the strong aroma does not stay for a very long time. The packaging of the product could have been better, if there was an outer cardboard cover. The good thing about the soap is the refreshing feel that it provides. It lathers decently and when you rinse it off gives a very clean feel.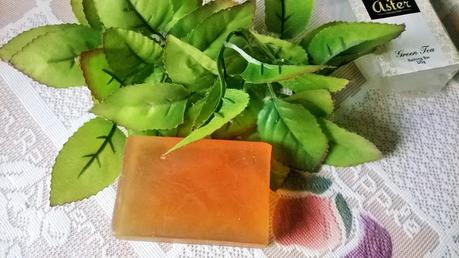 Aster Green Tree Luxury Bathing Bar may appear to be a bit dry for dry skin. But the exfoliating effect actually renews the skin. The skin looks quite youthful and even. So an immediate hydration is necessary for dry skin beauties. I also love the fact that it helps to protect skin from free radicals.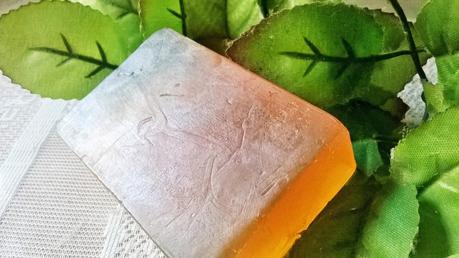 Pros:1.Hypoallergenic2.Protects skin from free radicals damage3.Refreshing shower4.Exfoliating effect5.Renews complexion6.Makes complexion youthful
Cons:1.Strong Ayurvedic smell2.May be a bit too drying for dry skin3.Packaging can be improved
Rating:4.3/5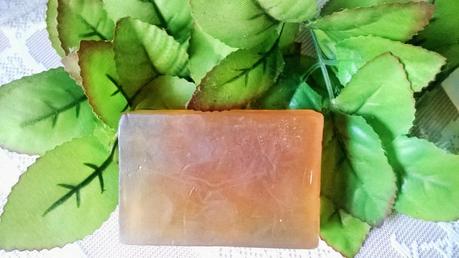 Aster Green Tree Luxury Bathing Bar is a decent bathing bar with excellent cleansing & exfoliating properties. If you are looking for a soap with rich anti-oxidant properties, this would be my recommendation.


*PR Sample