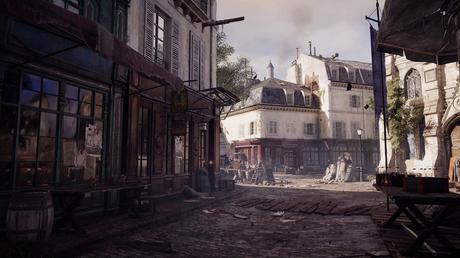 Assassin's Creed Unity has been confirmed as a current-gen and PC-only title and is set for a release this fall, Ubisoft announced during its financials this afternoon.
If you look at the financials slide posted below, you'll notice the game is in development at 10 Ubisoft studios: Montreal, Toronto, Singapore, Quebec, Annecy, Shanghai, Chengdu, Kiev, Montpellier and Bucharest.
Assassin's Creed Unity is just one game in the series hitting this fall, according to what Ubisoft CEO Yves Guillemot told investors today.