Fit & Flare Dress With Insert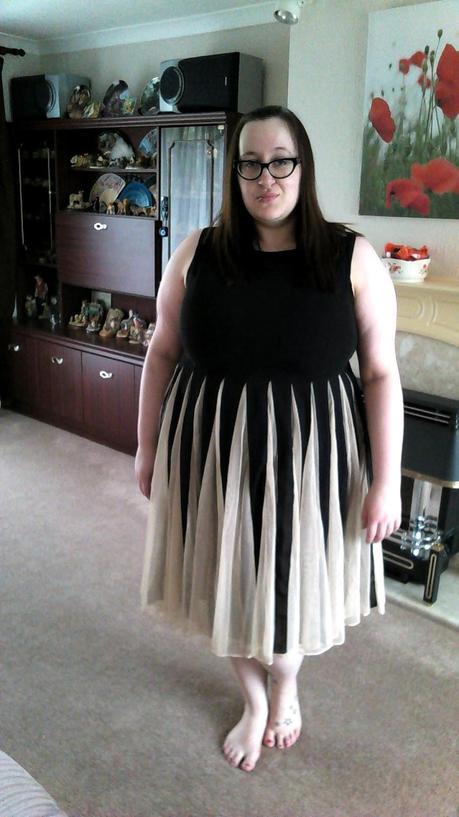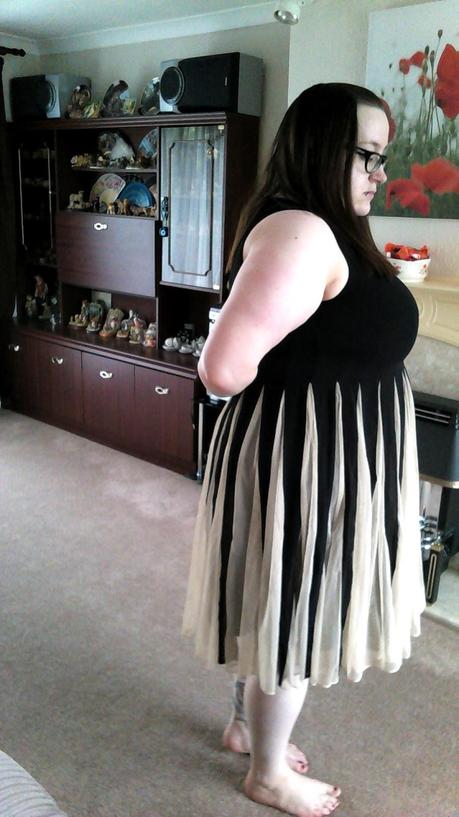 I ordered the 20 as that was all that was in stock, while it does fit, i would like a bit more room in my bust. The panels are netting and a sheer fabric so has nice texture and movement. Verdict: I'm unsure about this one, i like it but don't know when i'll wear it.
Midi Dress In Tropical Floral Print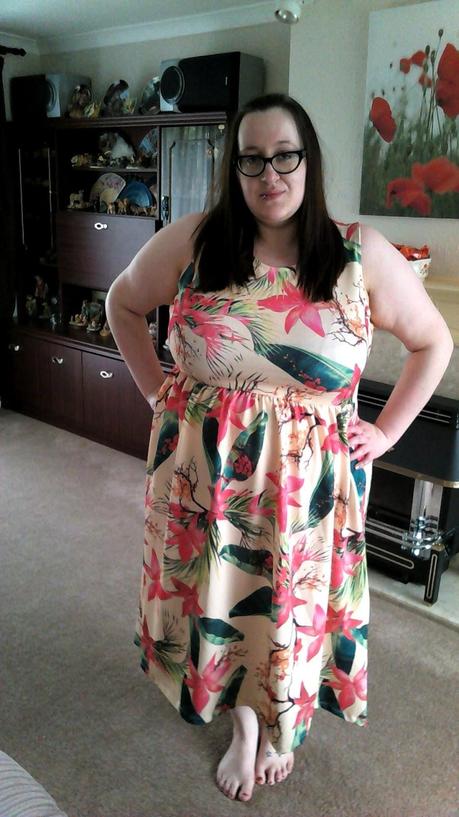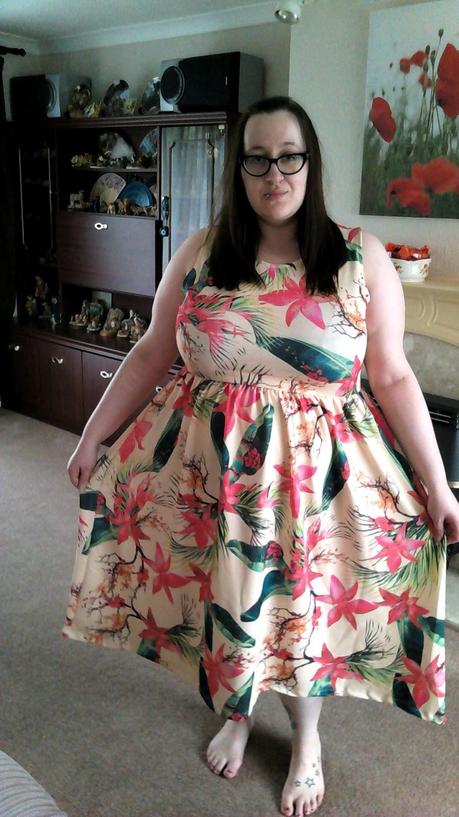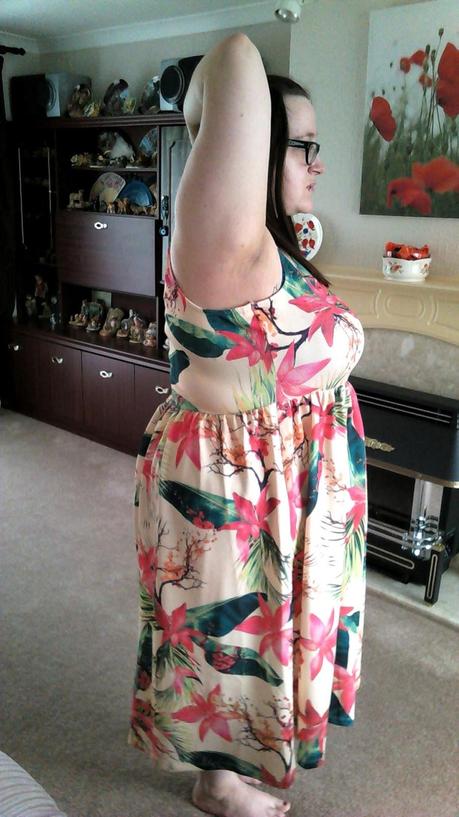 Midi they say? this is almost a maxi on me, it comes mid calf, i still really like it though, it will be lovely in the summer. The print is amazing. The material is waffle like but is light. There is quite a lot of material in the skirt so it does add a bit of bulk. I got the 22 as i got the 20 before and the pattern stretched a bit over my bust. Verdict: Keeping
Skater Dress In Flamingo Print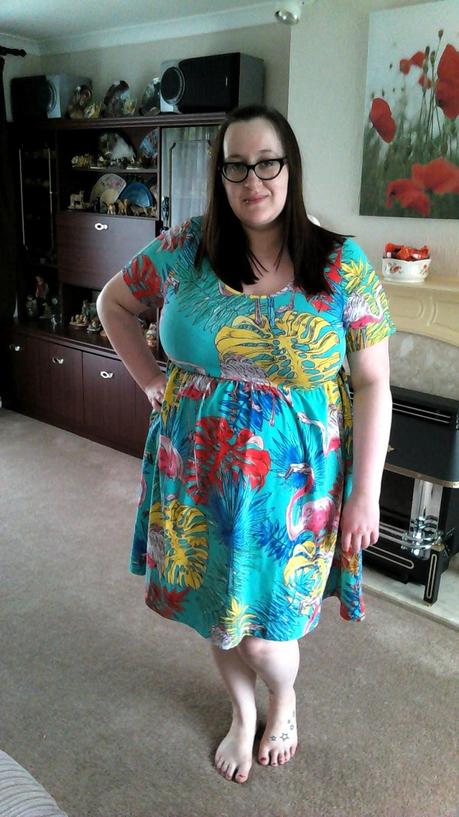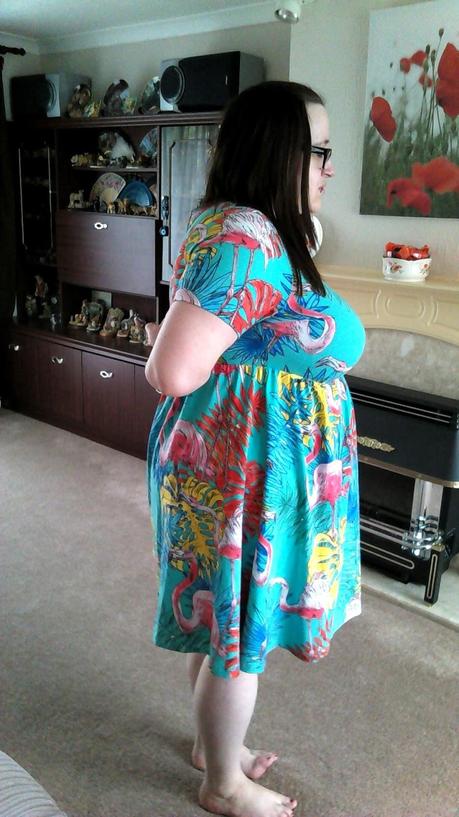 Not much to say about this really, skater style dress, which i love, again the print is really vibrant and fun. I'm wearing a 20 which is a great fit. It sits on my knee. Verdict: Keeping

Midi Dress In Check Print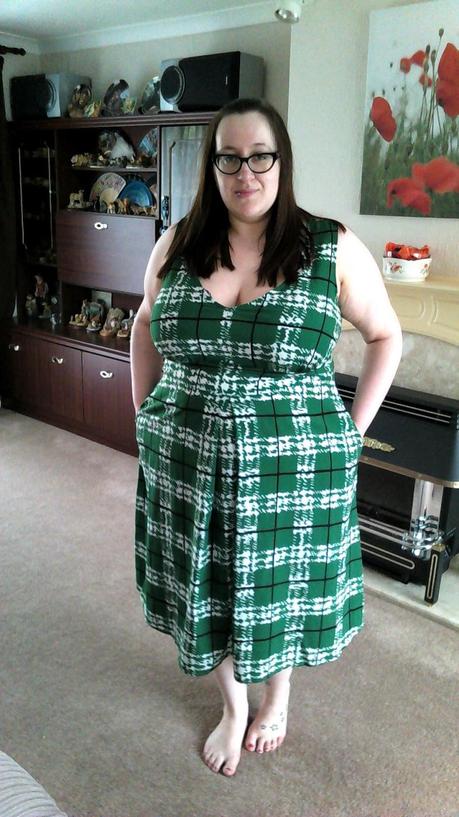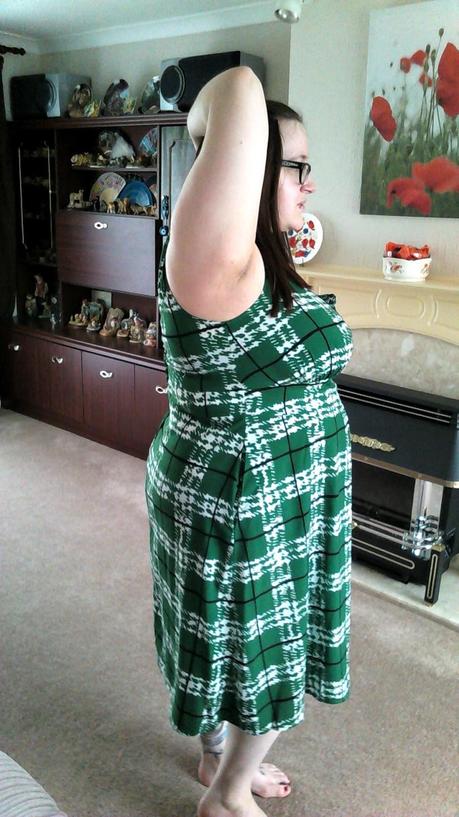 I really like this dress, the fit and cut is lovely and it has pockets (why do we love pockets so much?). I am wearing the 22. The length is just below my knees. There is an a-line pleat at the front which is a nice detail. Verdict: Keeping
Skater Dress In Indie Summer Print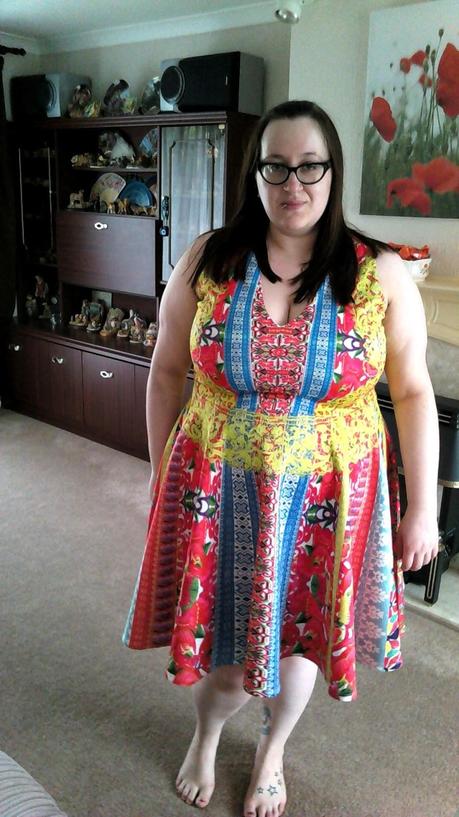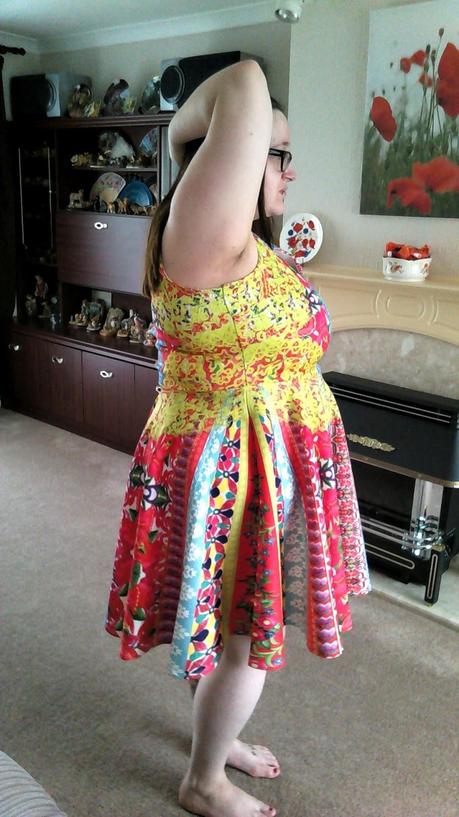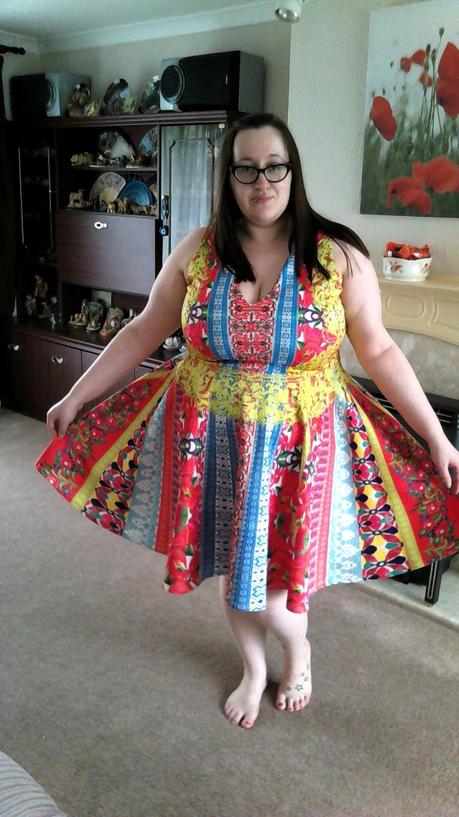 Another skater style dress, this is a scuba material so not sure how cool it will be in the heat of the summer. I am wearing a 22 and the fit is good, i could maybe go down to a 22 but i think the print would stretch over my bust. Again the print is really bright and colourful. The skirt is really full. This sits on my knees. Verdict: Unsure, i do like it but i think the skirt is too full for me. What do you think?
Skater Dress With Floral Skirt And Rib Top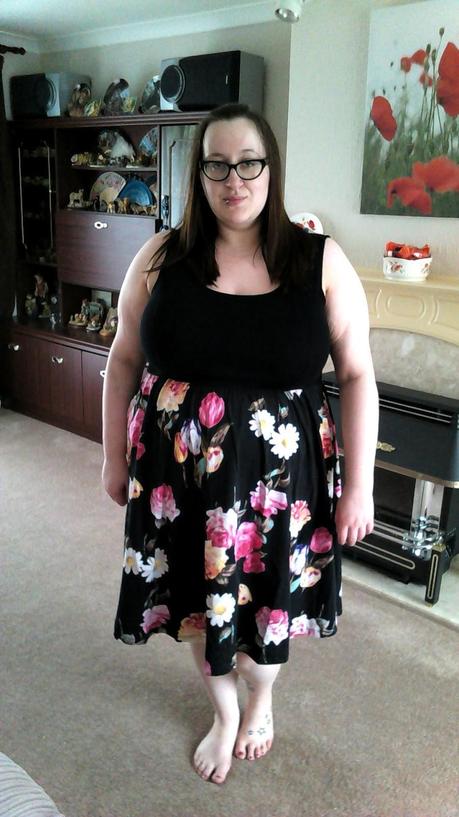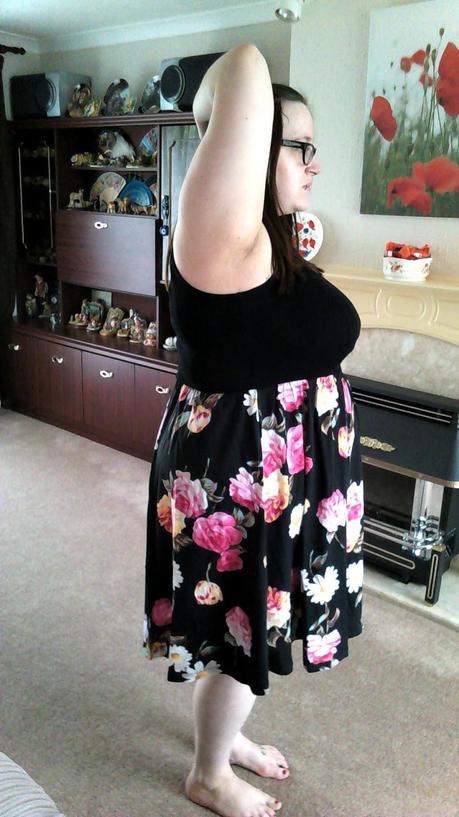 Another skater dress, can you tell i love them? but this is slightly different, it looks more like a two piece. I am wearing a 20 and the fit is great. Sits on my knees. Verdict: Keeping
Drape Dress In Pastel Print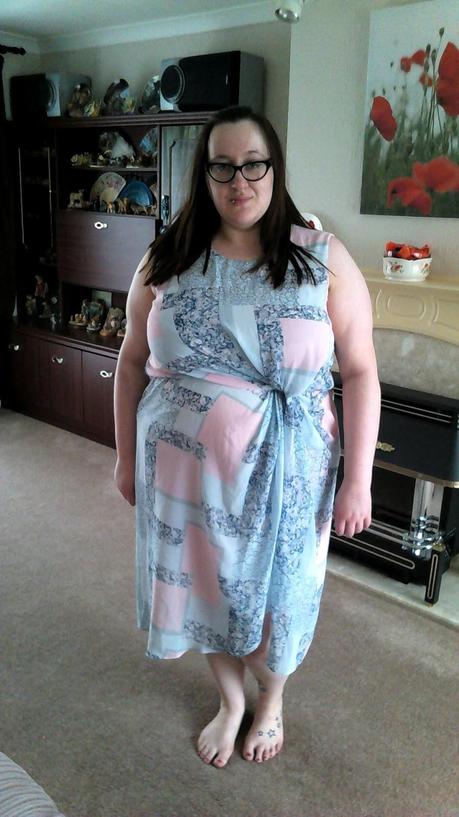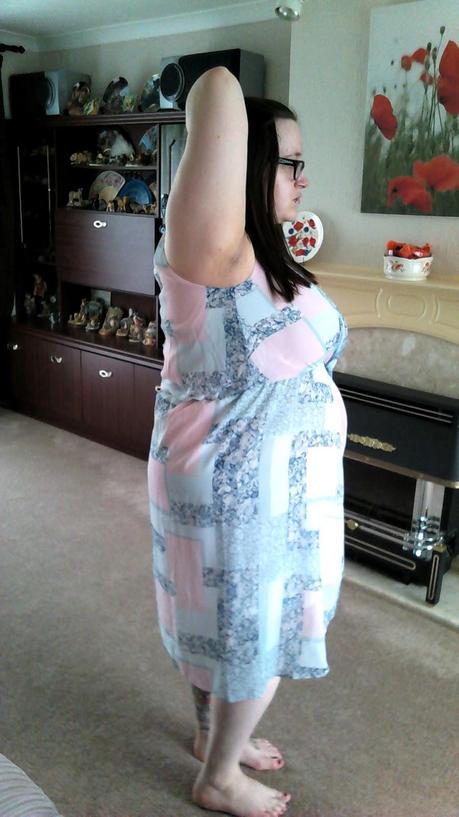 This is a pretty dress but not very me. The pastel is too pale on my very pale skin, i think it would look great on someone with a tan. The drape detail is nice and sits well. Length wise it sits on the knee. I am wearing a 22 and it is a good fit. Verdict: Returning 
T-Shirt Spot Mesh Midi Dress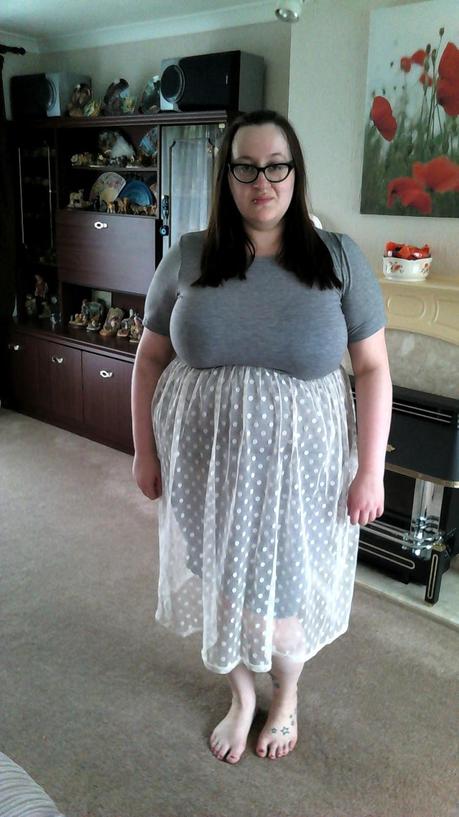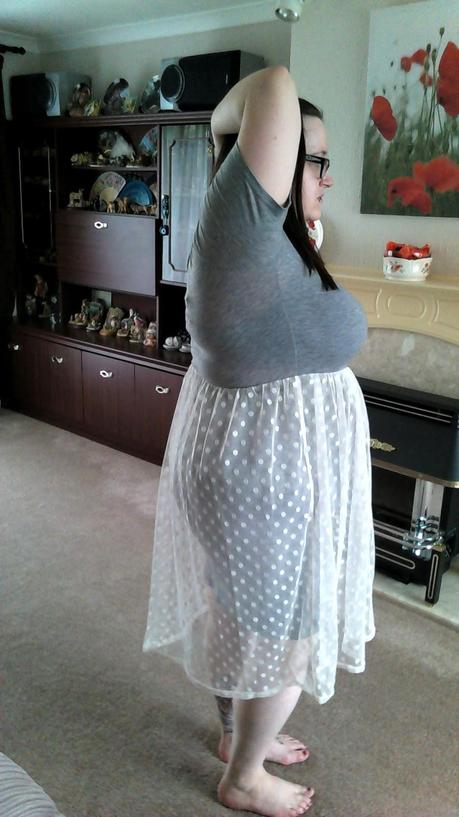 This dress is a just a bit odd, some of you will love it and really pull it off, but i don't. The main part of the dress is a body con t shirt dress, then the skirt is just on top and just floats, i think it would have been better in skater style. I am wearing a 20 and the fit is fine. Verdict: Returning
Denim Smock Dress With Button Front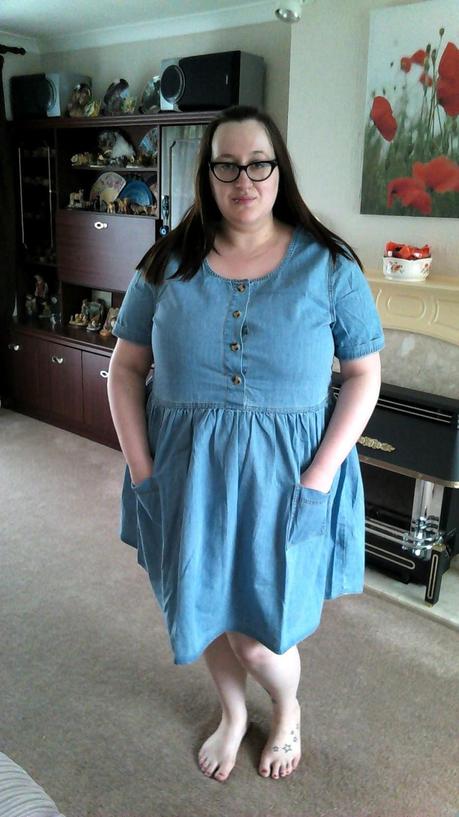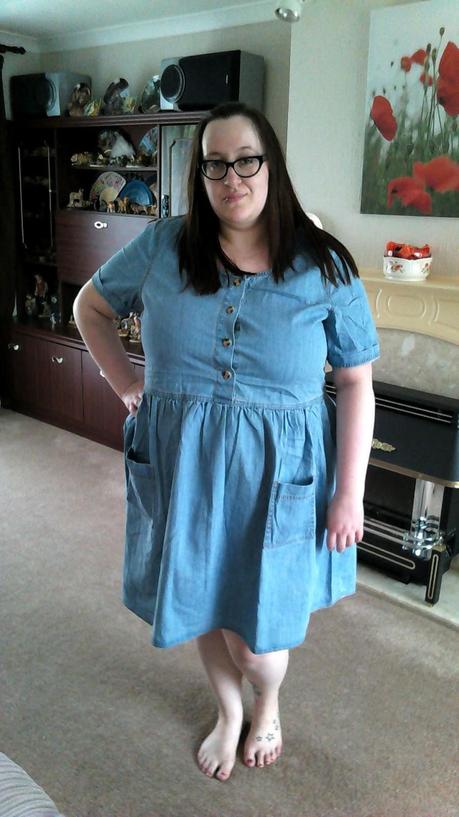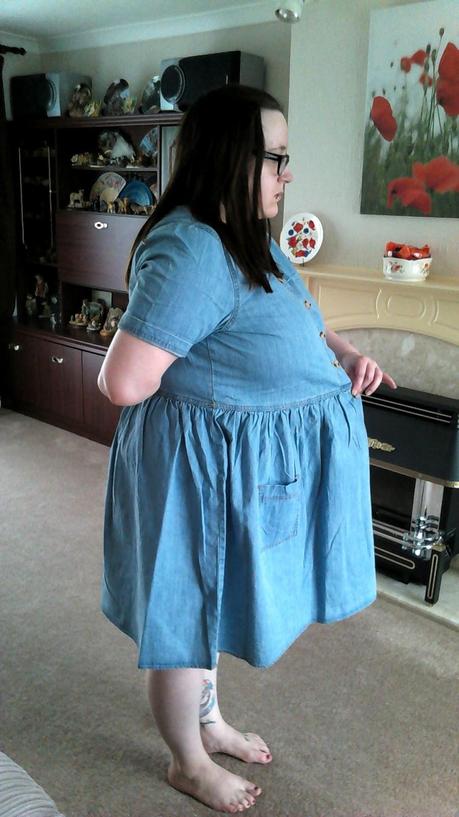 When will i learn me and smock dresses just don't go? I don't have a figure that suits them, the waist on this is huge on me and i like my waist to be more fitted as i'm an hourglass shape. Again it has pockets. I am wearing a 22 and while it is big on my waist, that is the smock style, it just about contains my bust, but i wouldn't be able to size down. Verdict: Returning 
Denim Playsuit With Contrast Strap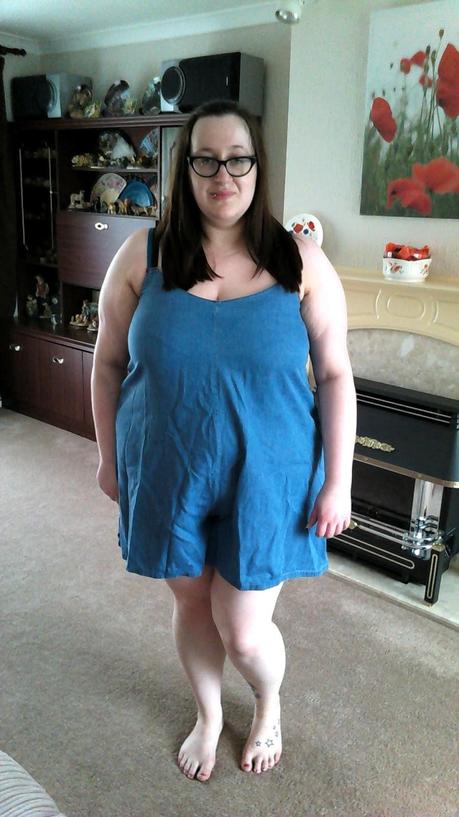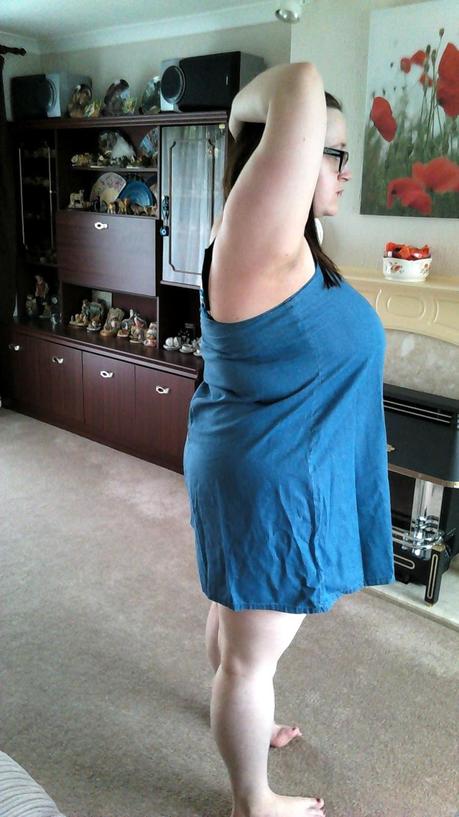 This is a cute playsuit, for me it feels a bit too like a childs romper, i don't know if belting it would help. The shorts are a good length but the are quite wide. It is also creases really easily which i'm too lazy for. I am wearing a 22 and the fit is fine. Verdict: Returning
90s Dress With Button Front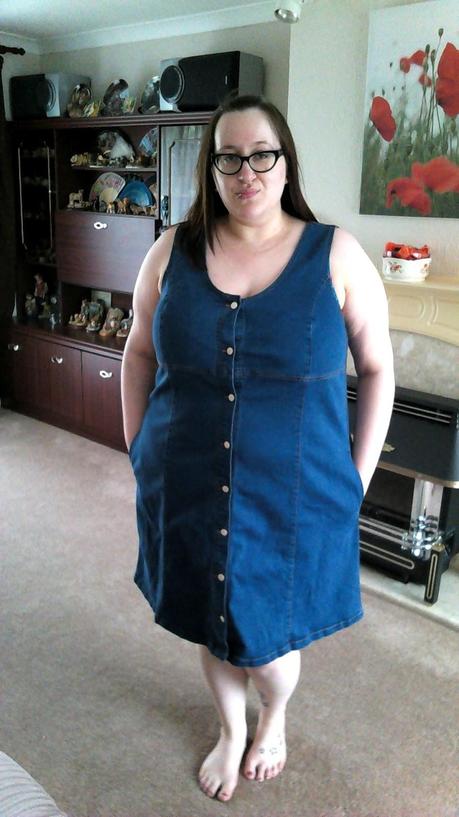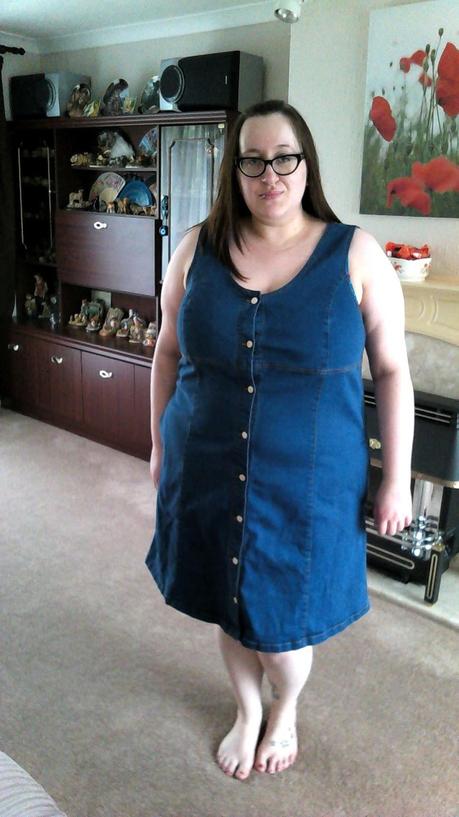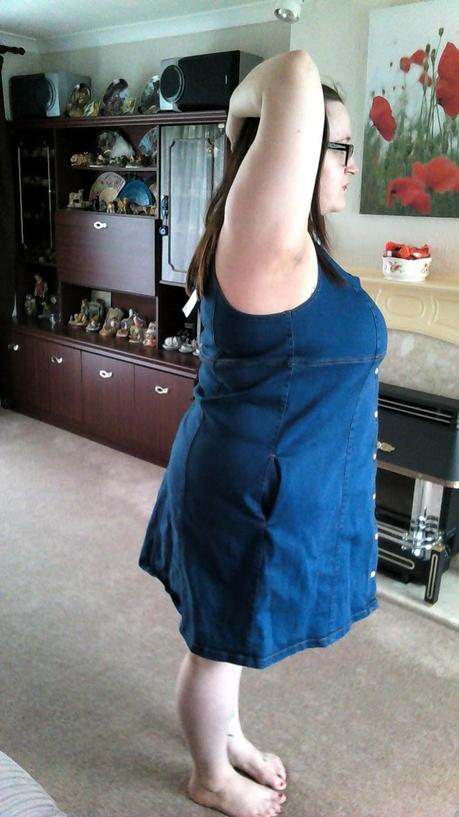 More pockets! This is a really cute dress, it is very 90's but that's what i like about it. I think it would look good with t shirts under it as well. I am wearing a 24 as i knew i would need to size up for my bust, and i was right, i think i 22 would gape and pull to much. Verdict: Keeping
So there you have it my ASOS Curve haul, and it was actually quite a success for me as i'm keeping the majority of the items. Please excuse my wild hair and make up free face, i snapped these quickly this morning, i was running around my living in my underwear giving anyone walking by an eyeful hehe. 
What do you think of the items? And my choices of what to keep?