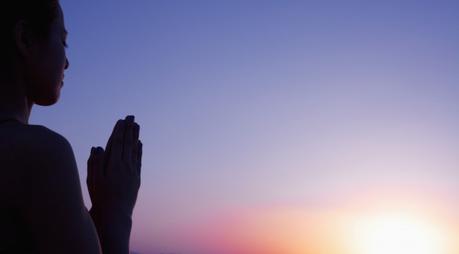 Ask God For The Impossible
Today I found myself in distress, without answers, and not knowing what to do. But in my despair I have learned that I may ask God for the impossible...in spite of all of my mistakes.
I learned this from Sarah, David, Elijah and Hezekiah. The list of those who have experienced God's miracles are countless. Every miracle is a lesson to trust Jesus more and more.
I stumbled upon an old post that I penned from my heart to Abundantly You readers. I did not know then that I would need my own words of encouragement today. It was a reminder that with God, all things are possible. Therefore I can ask God for the impossible.
And in the name of Jesus, He will supply. He does the impossible all of the time.
"And they say unto him, We have here but five loaves, and two fishes. He said, Bring them hither to me. (Matthew 14:17-18 KJV)

The disciples presented to Jesus five loaves of bread and two fishes. This sounds like a perfect meal...for two. Yet Jesus was planning a meal for well, more than 5,000 people.

Human reasoning says there is not enough to feed everyone. Someone is going to go hungry today.

It is against all odds that five loaves of bread and two fishes will feed 5,000 men plus all of the women and children. But on this day Jesus showed "human reasoning" the door and performed what was humanly impossible.

Jesus looked to Heaven and He blessed the meal. Afterwards He proceeded to break the food in pieces and the disciples served the food to the multitude.

He brake and brake and brake until everyone was not only fed, but FULL.

We can rejoice in the fact that we serve a God who is not intimidated nor controlled by the odds. If He is not concerned about impossibilities, then our faith should not be either. It should not be allowed to take its toll on our happiness.

When you pray unto the Lord today, do not be afraid to ask Him for the impossible, and do not fear that He is unwilling or unable to perform it.

He loves those that are His and will bless you until you are FULL."
So today I ask God for the impossible, and I will wait until my change comes.
Love, Grace, and Blessings,
~Candra Evans
Click here for more articles! The Best of the Abundantly You Blog!
Abundantly You for Christian Singles and More
Hosted By
Abundantly You Inc welcomes guest bloggers to come, write, and share! If you would like to write for AU or invite Candra to speak at your event, submit your information on our contact page.
[email protected]
Mailing address: P.O. Box 128787
Cincinnati, Ohio 45212