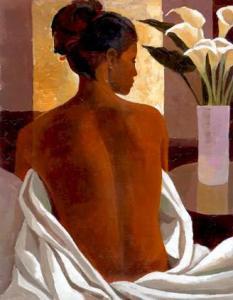 Sunday, March 12, 2006 at 3:06 PM EST
I was born asexual and i am very proud to be that way. Some believe it isn't normal to not have no nature. It doesn't bother me what people think i couldn't imagine myself any different than what i am. I'm not attracted to men or women. I gratefully don't have any sexual desires.
When some people in the past found out that i didn't want to be bothered with men they automatically assumed that it was because i was worried about a man only trying to use me for one thing like "sex", or that maybe i saw or experienced some type of negativity involving a man somewhere along down the line in my life. But neither of those things were true.
I hate when people make ignorant generalizations. I've never been in a bad relationship and i've never been raped. And, i've never seen any of my female family members in any serious abusive relationships with men.
Most people say a man and a woman are suppose to be together. I understand that God made it that way, nevertheless, i still don't care. I am nowhere near ashamed of who i am. If i get ridiculed because everybody else may enjoy the company of a man and are having sex and i am not-too bad!