Editor and fellow creative journeyer, Rebecca E. Parsons is a Renaissance gal with designers eye...writer, publisher, DIYer, Foodie, digital and photographic mixed media R-tiste, Retreat Leader, Dreamer, Possibility Coach, Lifelong Communicator & Blissful Wordsmith...just one inspired creative soul on a journey to Cre8Topia. Unconventional and delightfully curious, she is passionate about helping others embrace the artist within and create a life around their passion. She believes that every dream is possible and possible is everywhere!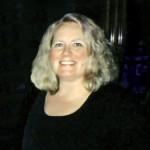 I will be featured on her Radio Talk Show   on Sunday July 7th from

6:20 pm ET (5:20 pm Central, 4:20 pm Mountain, 3:20 pm Pacific)
So make sure you tune in and mark your calenders!