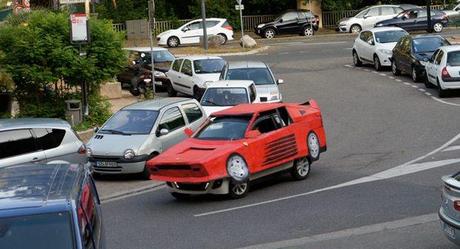 French artist Benedetto Bufalino got tired of getting a pay raise to buy a supercar so he used his talents to build him a supercar by himself, on a budget. And when I mean on a budget, I mean no expense at all because it's actually made out of cardboard.
Actually, it's no where near a supercar. It definitely needs some tinkering. That carboard thing is all over that real car and looks really amusing. But, you got to give the guy some credit for his effort. It's not such bad idea after all. Compared to a $272,000 Ferrari, this is definitely the cheapest and most possible way to ride a supercar for guys like us.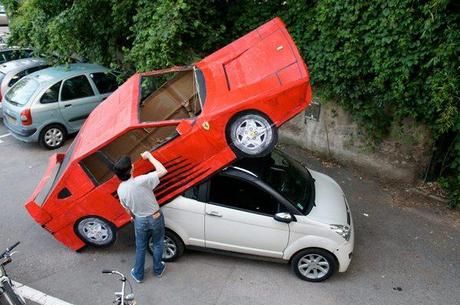 Read Also: Cardboard Lamborghini Aventador Looks As Awesome As The Real Thing
Check out the DIY supercar in action after the jump.
[Via: benedetto bufalino transforms a car into a cardboard ferrari Design Boom]
(All the images, trademarks, logo's shown on this post are the property of their respective owners)
Follow @nrjperera - Roshan Jerad Perera