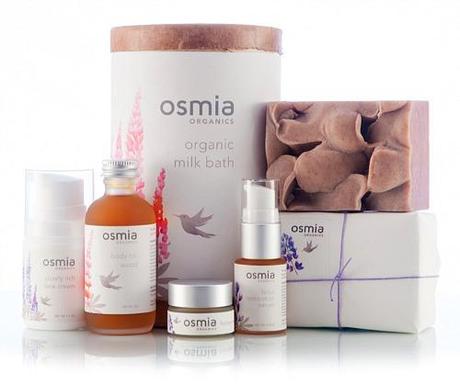 I'm a sucker for artisan beauty products. There's something supremely awesome about beauty goods that have been lovingly made by hand. They make big-manufacturer beauty goods seem so…cookie cutter. My latest artisan beauty crush? Colorado-based Osmia Organics. Think natural skin care meets luxurious ingredients and impeccable design (the packaging alone will make you fall in love with this line). If you're a fan of all natural, hand made bath & body goods, get ready to fall in love, beauty lovers. Here's the artisanal beauty-making scoop:
Beauty 411: Founded by Sarah Villafranco, MD, a physician with a passion for potions, Osmia Organics is a full line of organic soap, organic and natural skin care, natural bath products, and artisan, natural perfumes. The products are all hand-made, in small batches, in the picturesque, mountain town of Carbondale, Colorado. Dr. Villafranco developed the organic skin care recipes in an effort to bridge the gap between the obsessively natural products she wanted to use on herself and the luxury products that all women crave (yes to all of the above, please).
Why you'll love this line: Everything from the wild-harvested natural ingredients down to the eco-conscious packaging must pass Dr. Villafranco's rigorous inspections. The hand-made soaps resemble beautiful artworks, with their elegant curves and their often visible main ingredients. The luxurious, eco-conscious packaging also features a full list of ingredients and is wrapped in acid-free, recycled watercolor paper, and hand-tied hemp twine. Oh, did I mention the actual products are amazing (both in quality and smell)? I heart Osmia's Facial Calibration Serum….and the Coffee Mint Body Soap smells delish! Here's a snapshot of a few of my faves:
Honey-Myrrh Lip Repair~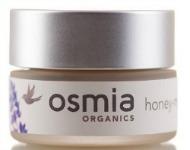 Facial Calibration Serum~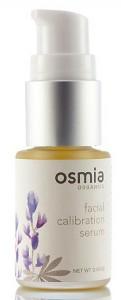 Coffee Mint Body Soap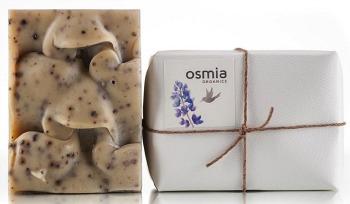 Gorgeous artisanal beauty products that work as well as they look? Yes, please!
Have you tried Osmia Organics, readers? Any other artisan beauty makers you love? Share your comments below!