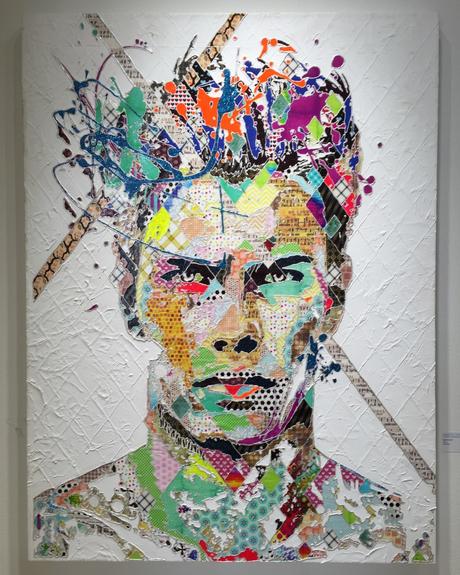 Our last day at Art Takes Miami and the sun finally came out. Gorgeous day and even great temperatures. Our last day took us down to the sand on the beach inside one of the pop up art shows called Scope. There was another next to it called Untitled that we ran out of time to see. Next year!!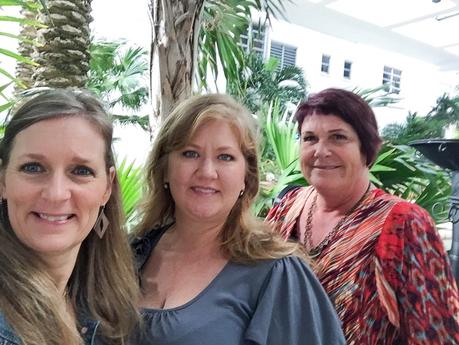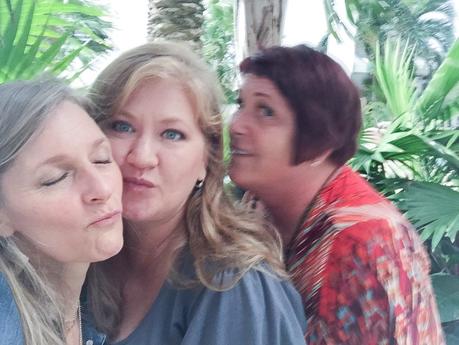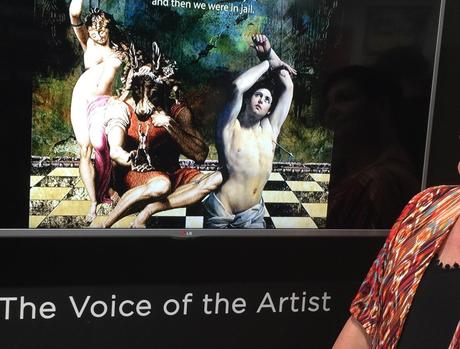 It was such a joy to take all the art in with my friends who 'get it', Stacey, Debi, and Doug! (Doug was down by the pool when we took these photos 😉 )
The main reason for us going together was to support my friend Debi. She had a few pieces exhibiting in the Scope Show. Unfortunately, she was cut out of this picture, but you can see a sample of her work.
The art at Scope was probably my favorite show of all and we didn't even get to see it all. This photo above is just one tent and was the one actually called Untitled. The sun created a glare in a way I couldn't get a good picture of the one we are walking towards, which was Scope. The tents were right there on the beach and were much bigger than I anticipated.
The artwork at all these places was much different than a museum. It was art from all over the world. Current artists that are Living The Art Life™ and exhibiting their work in international exhibits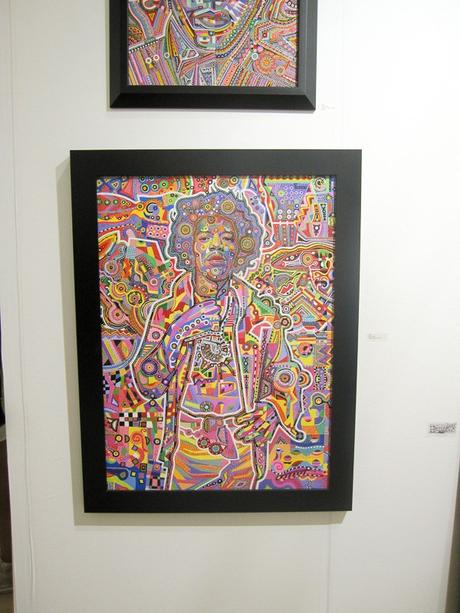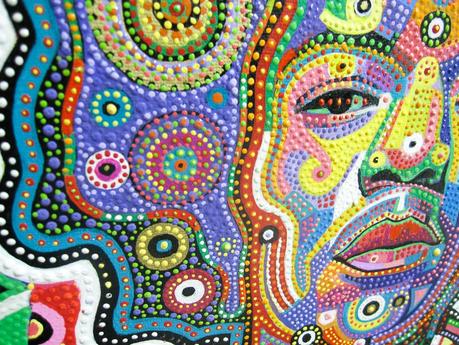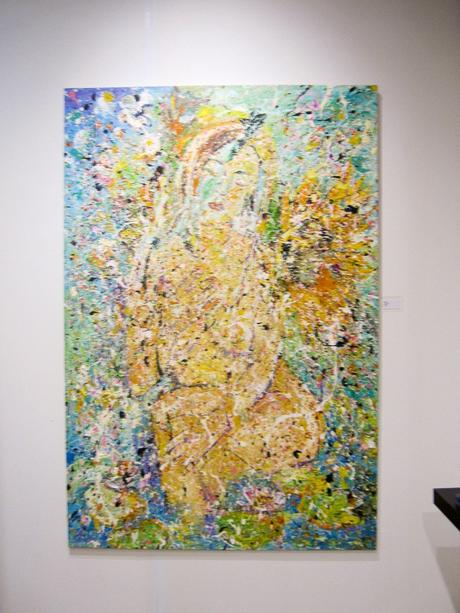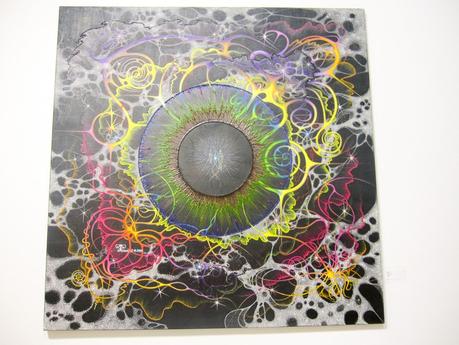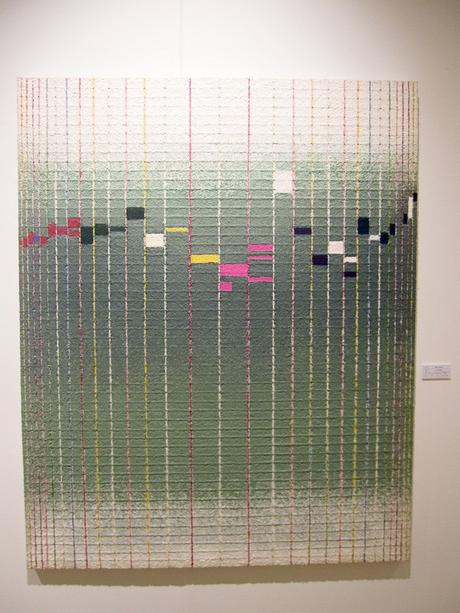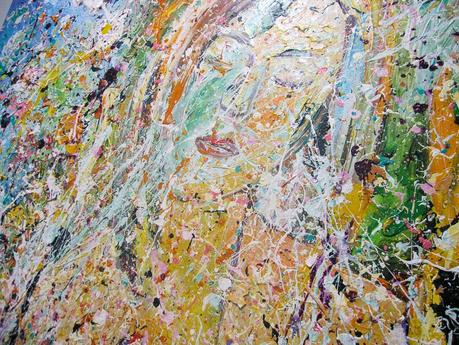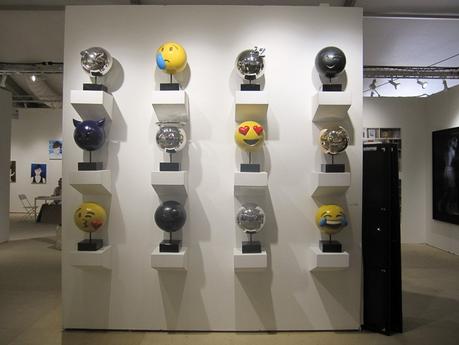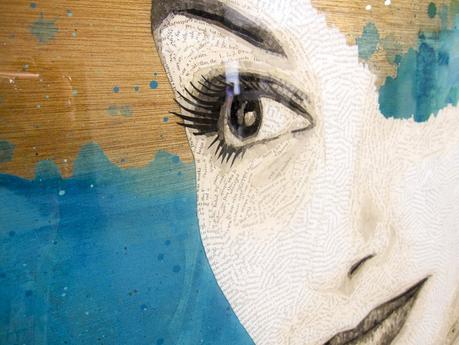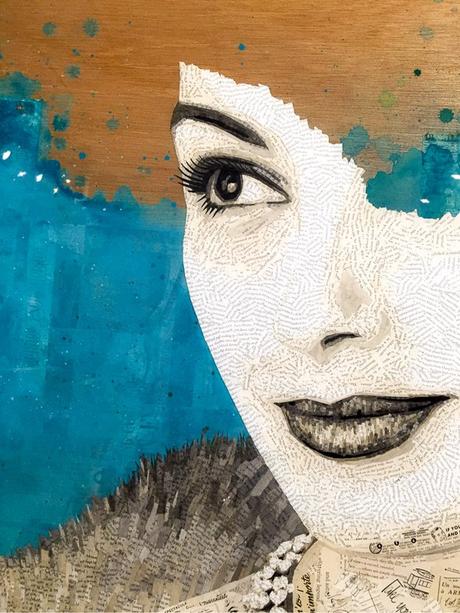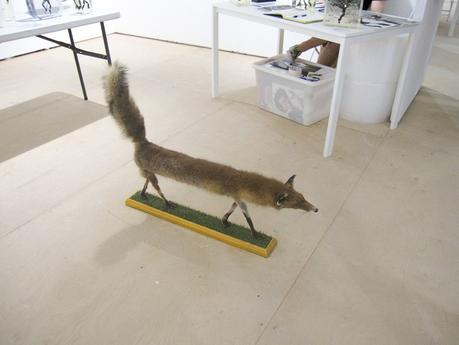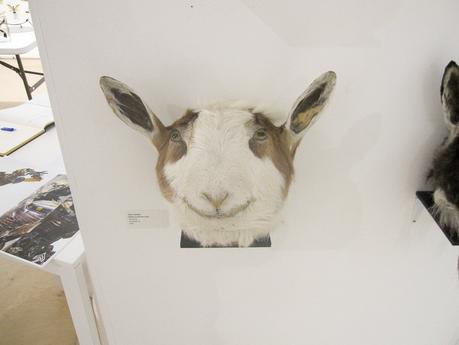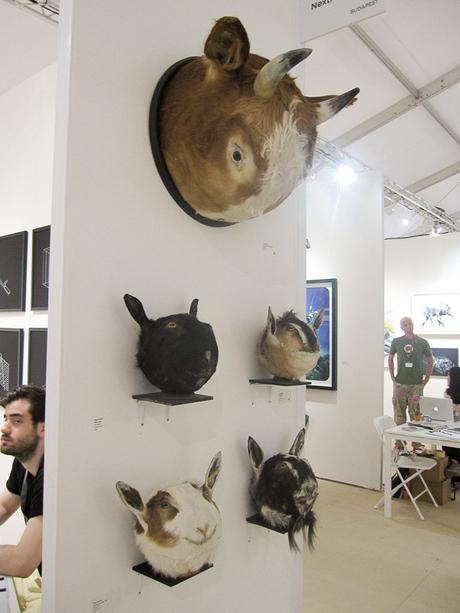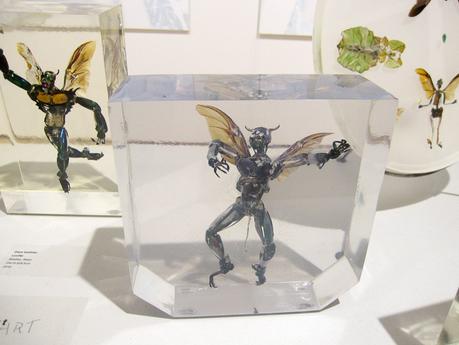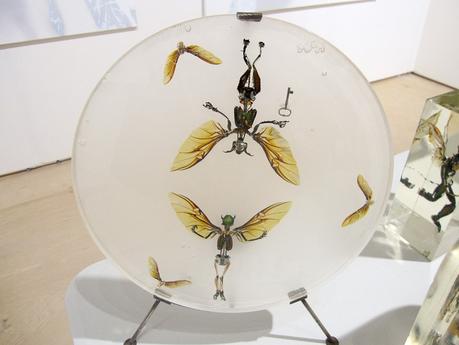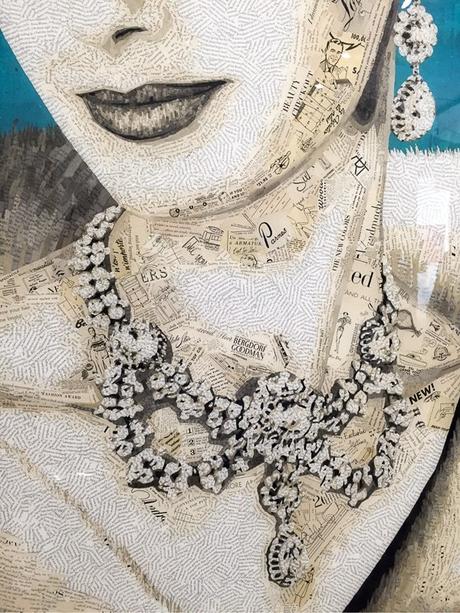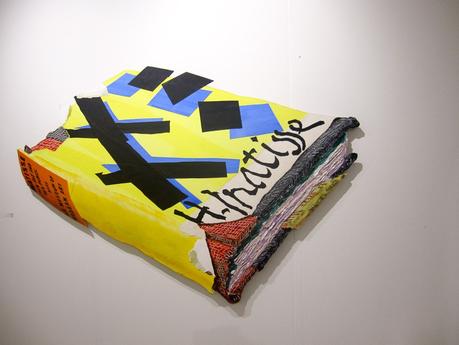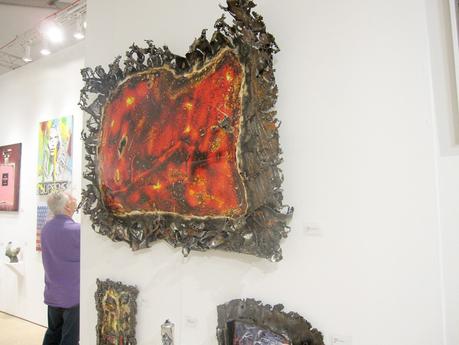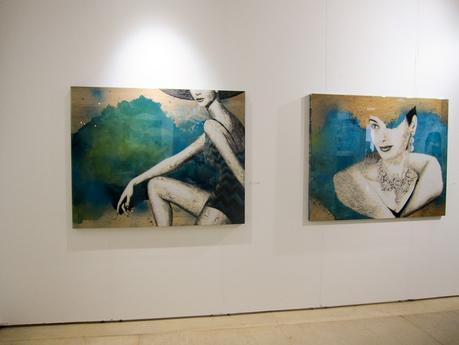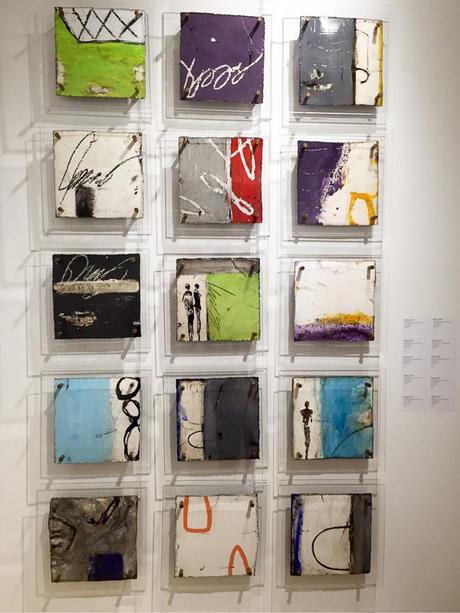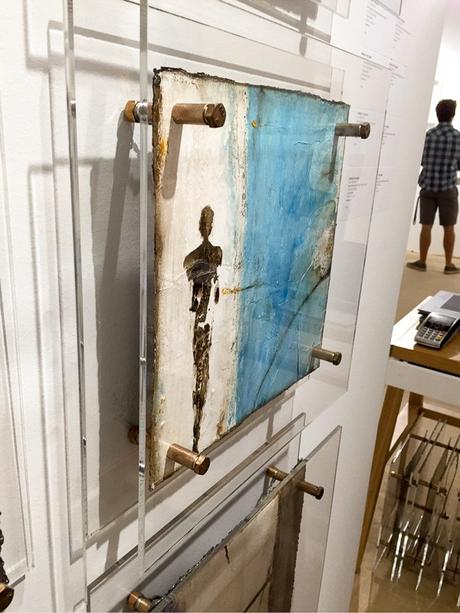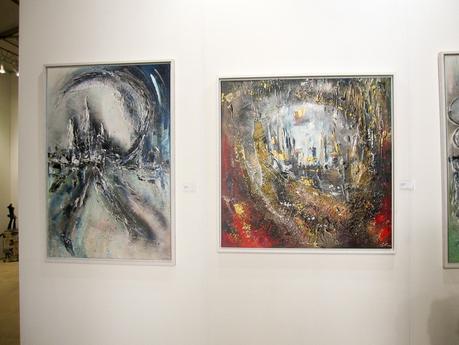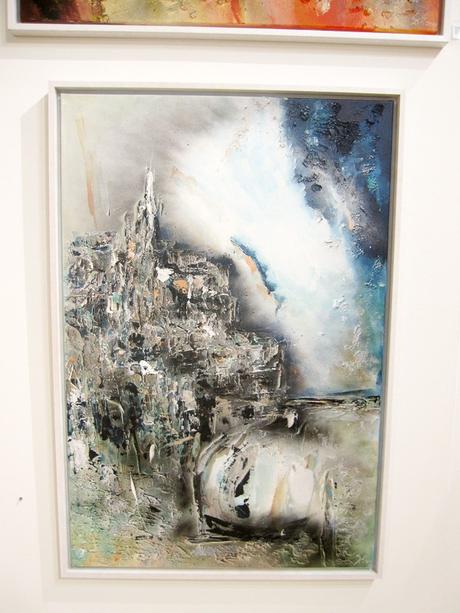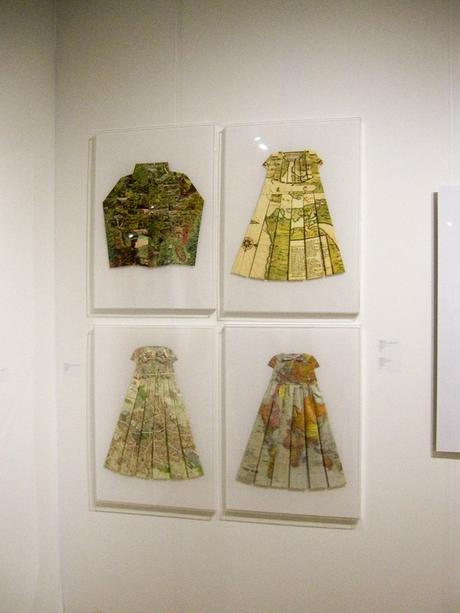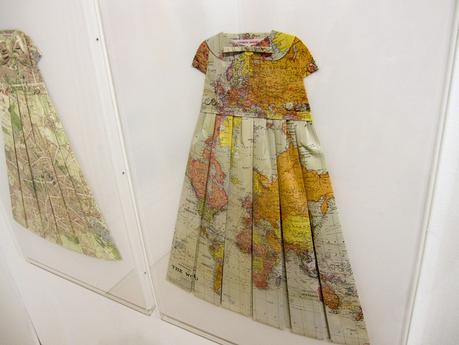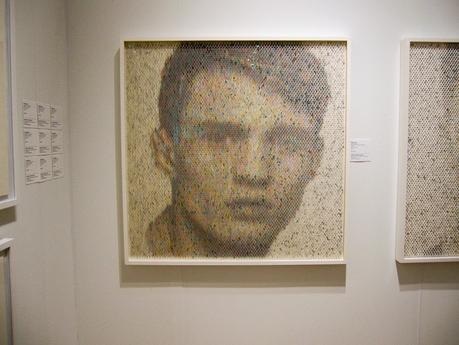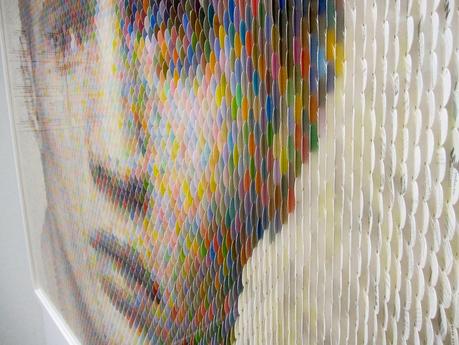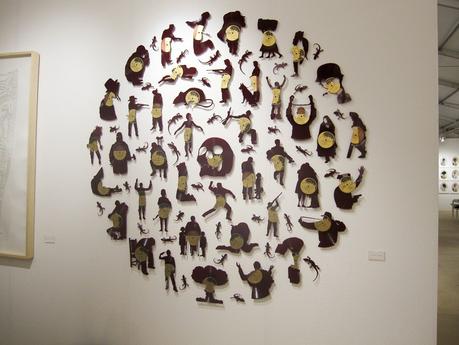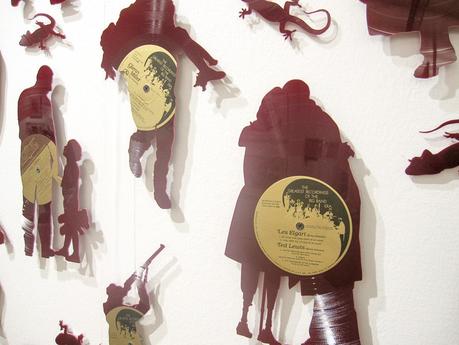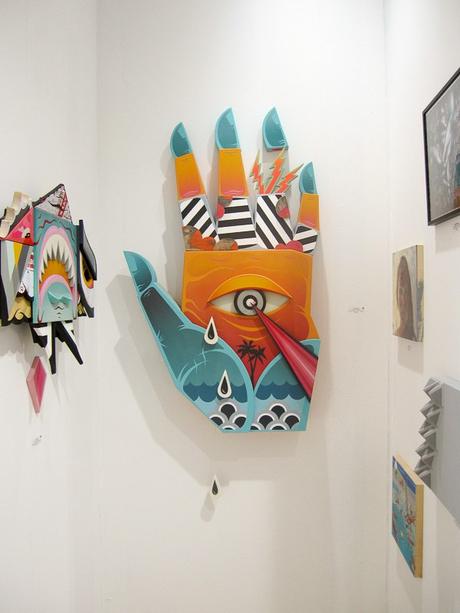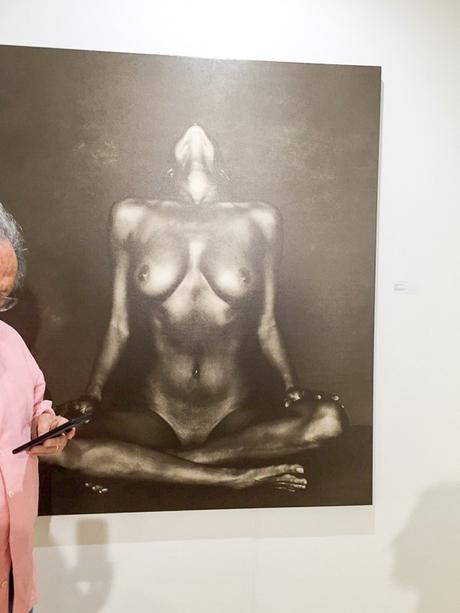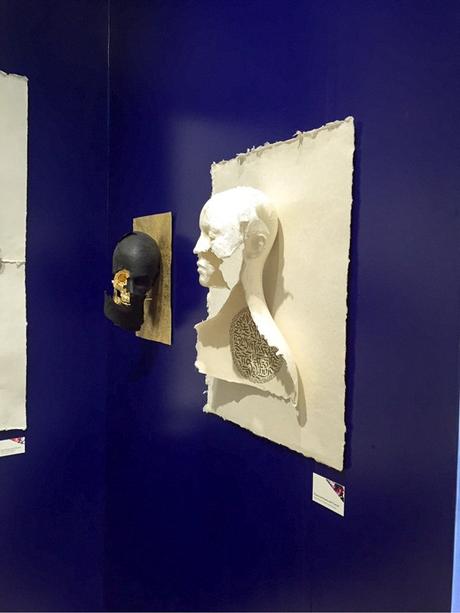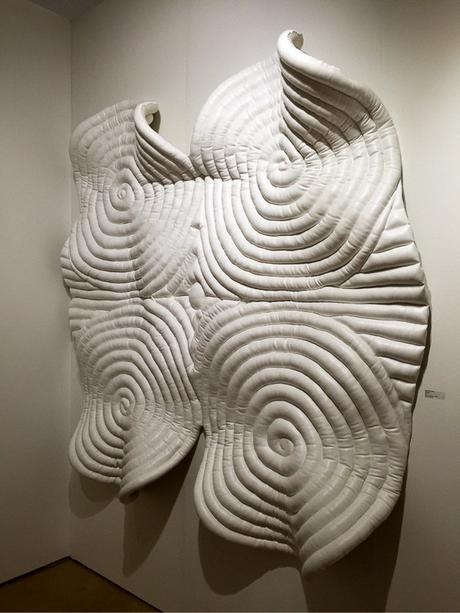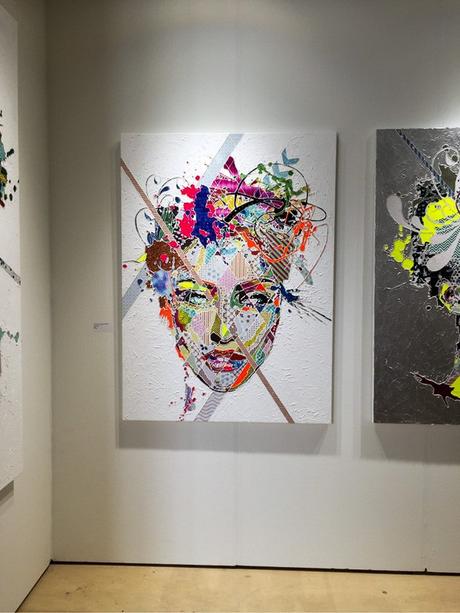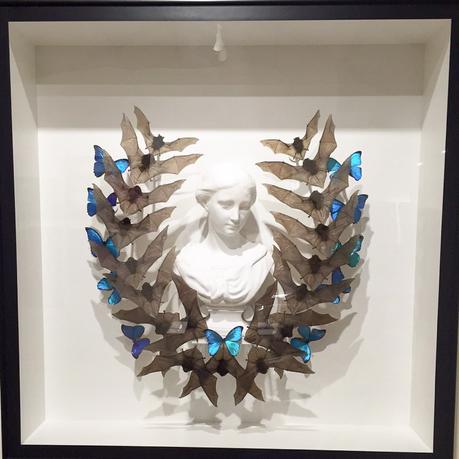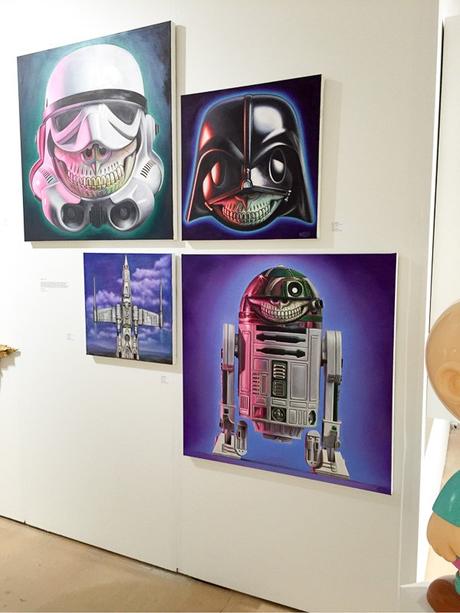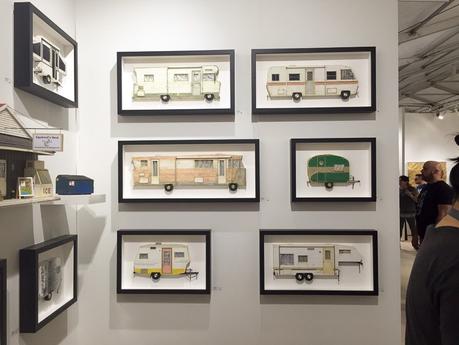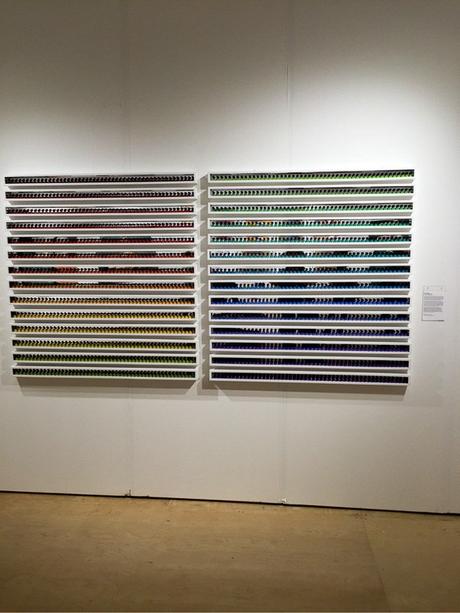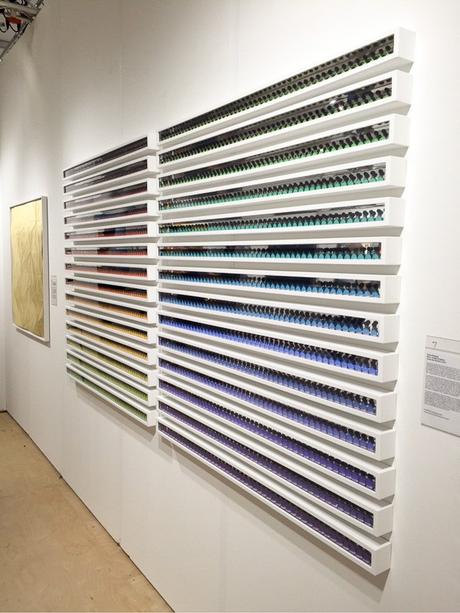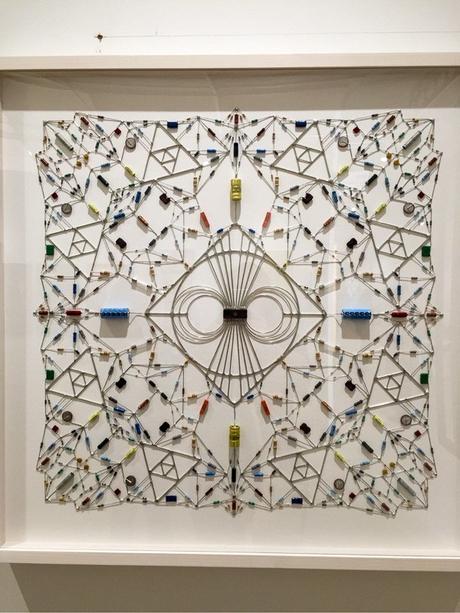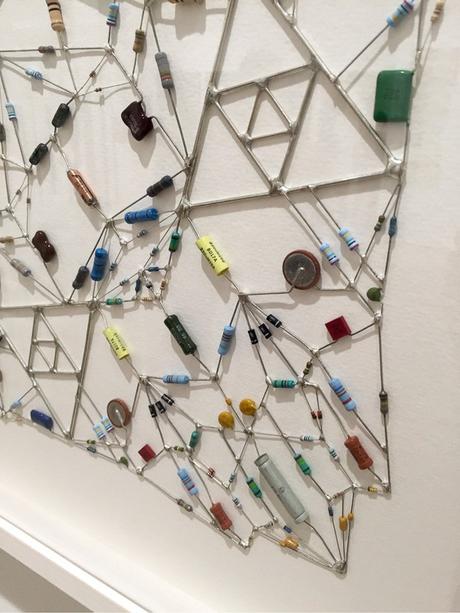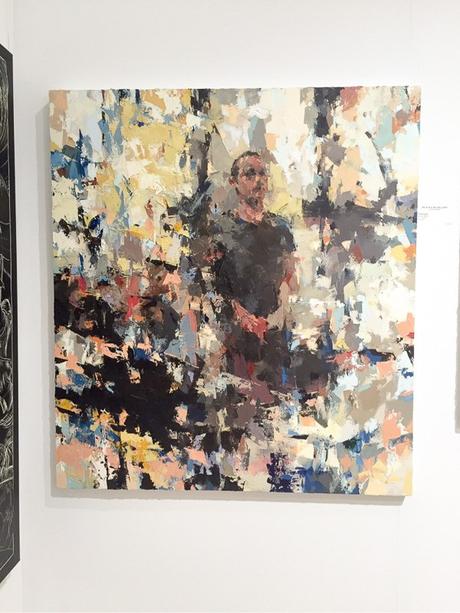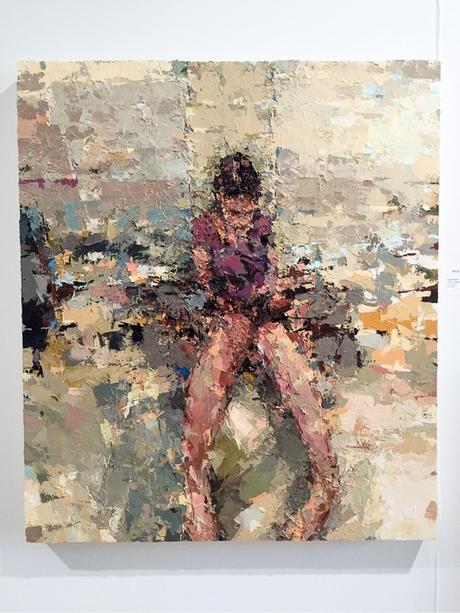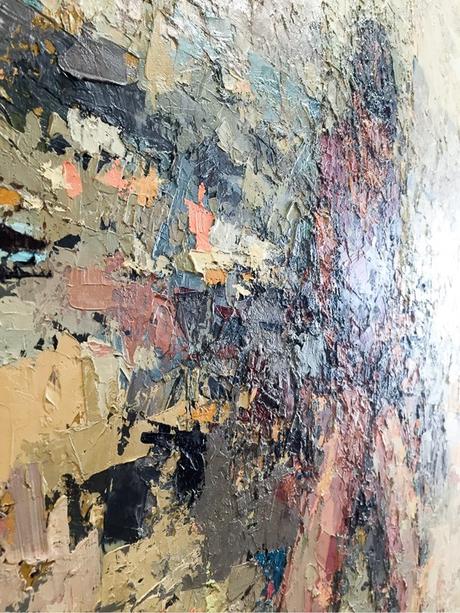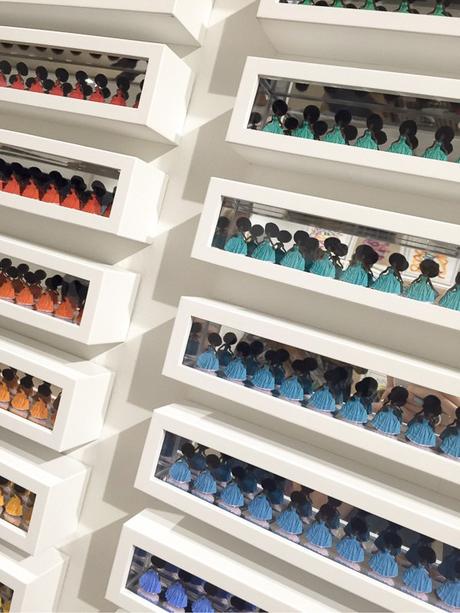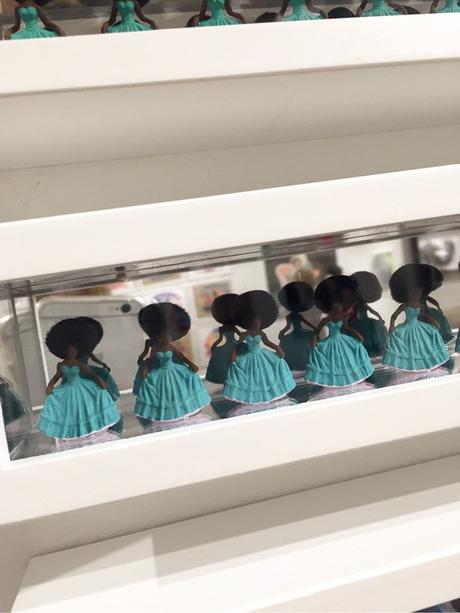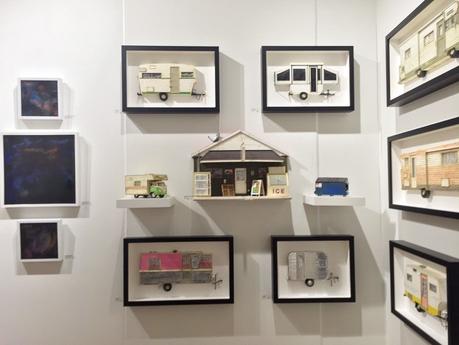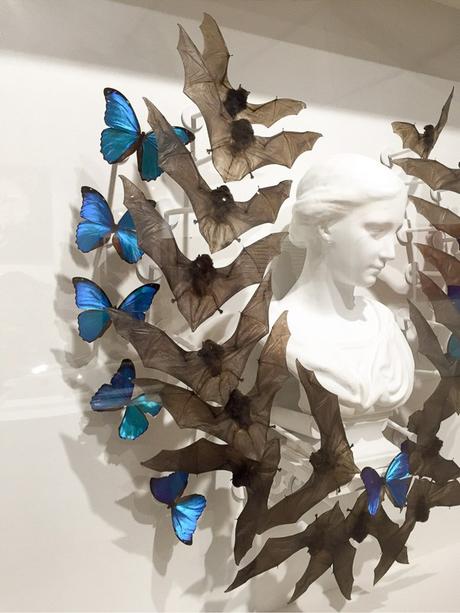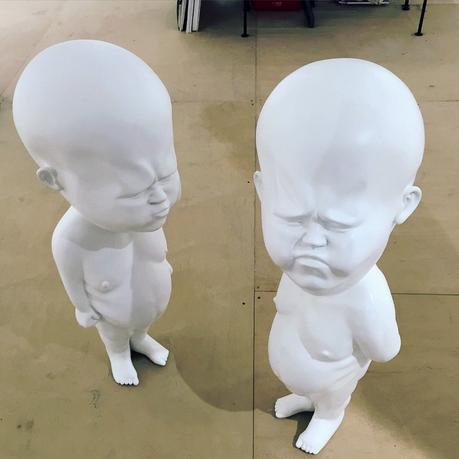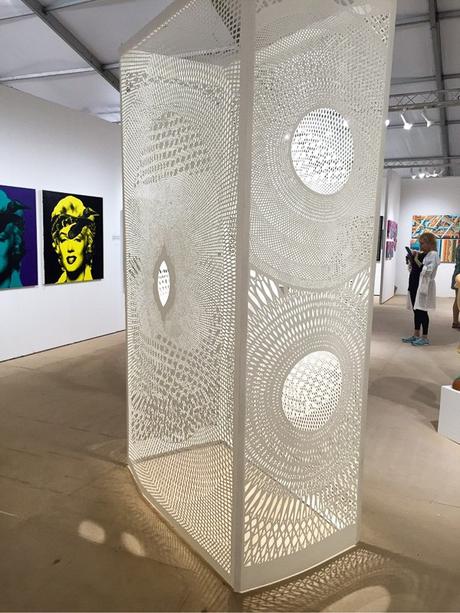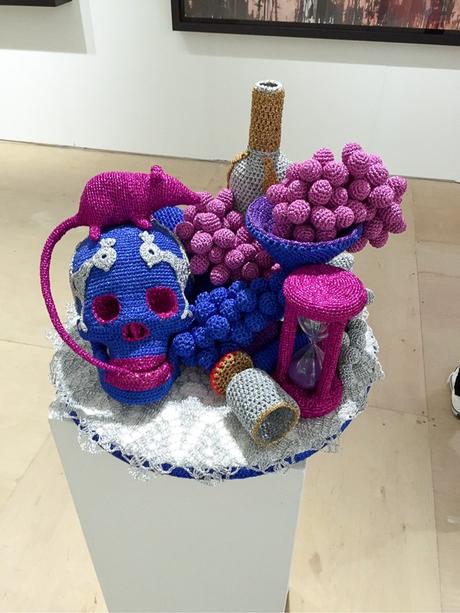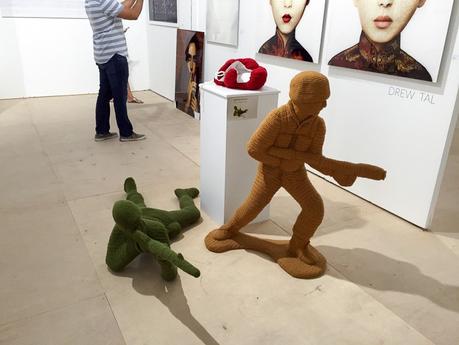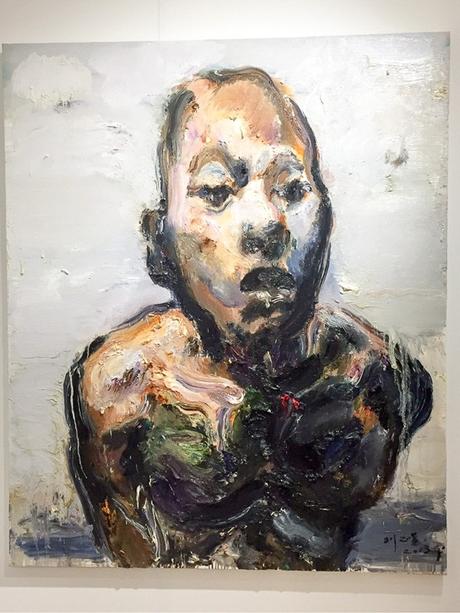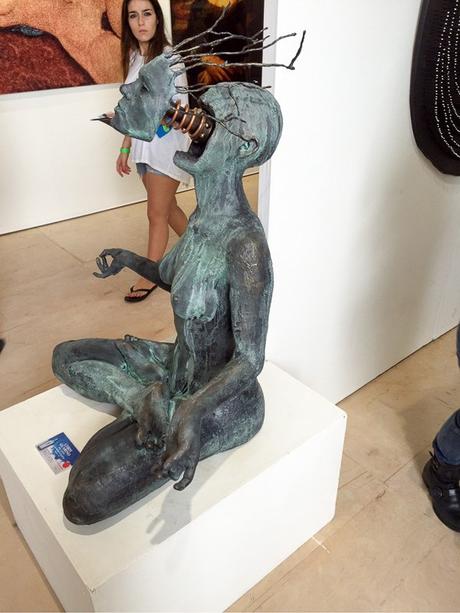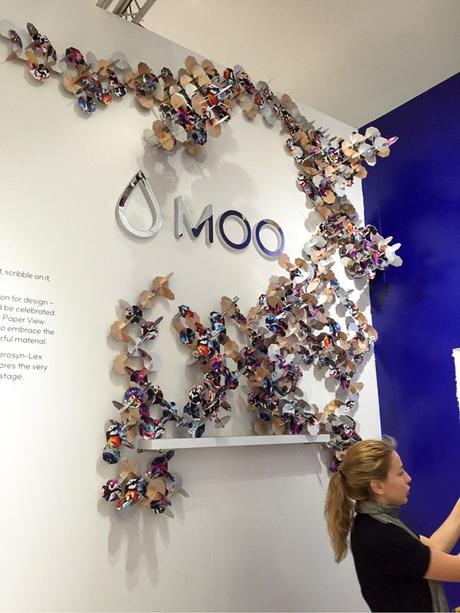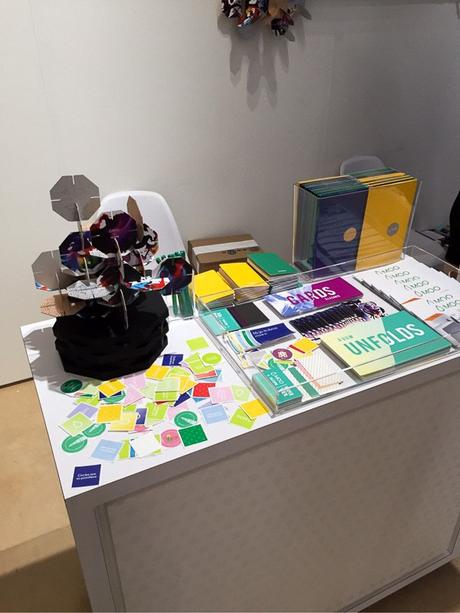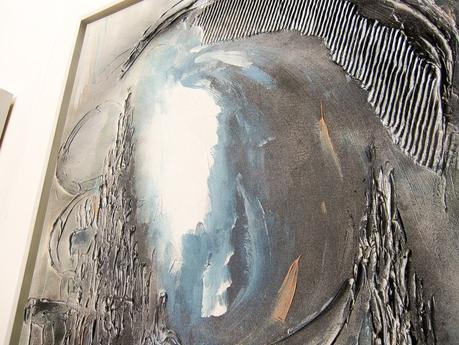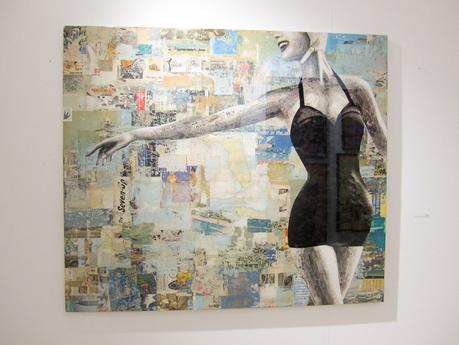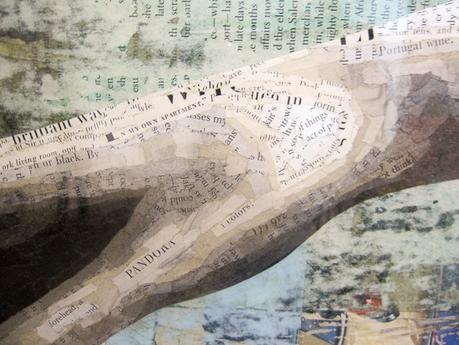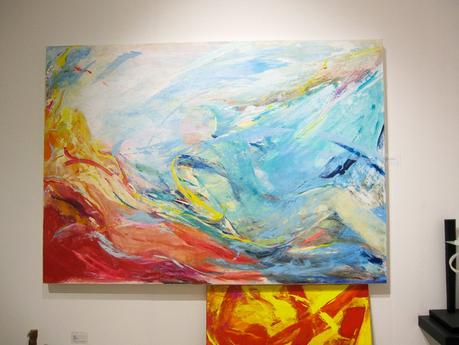 such as these. Here below are again some highlights.
These made me think of my friend, Sherry Horton. She does art with this type of technique using paint dots to create her art.
Paper pulp over fibers to create this piece.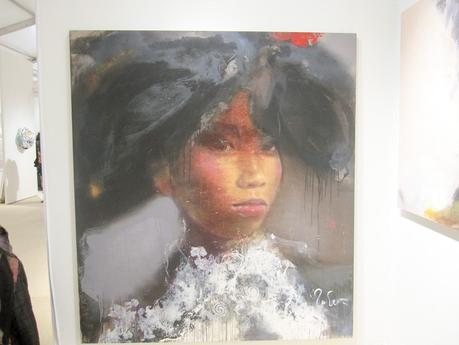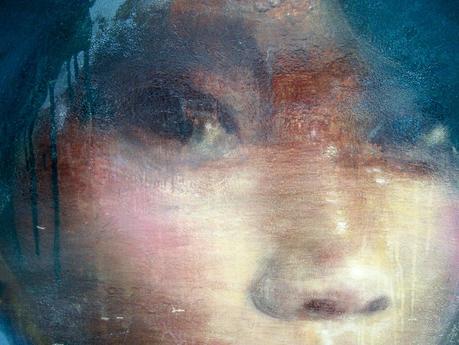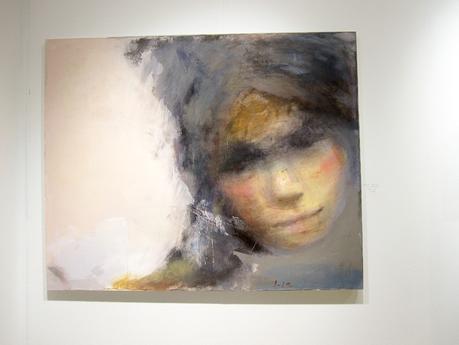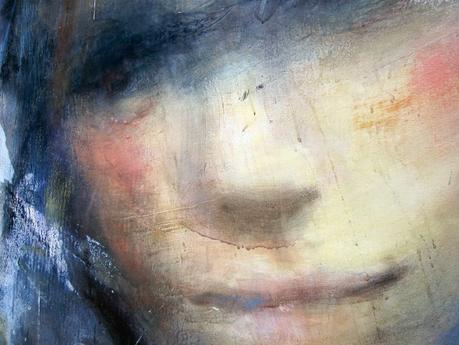 Oh luscious oil paints, I think I need to start playing with oils even more. Time and time again I was completely drawn to pieces of work to find out they were oil paintings.
The collage work everywhere just blew me away. I cannot imagine cutting these tiny pieces of book and magazine papers, but I love the final outcome and can't believe how they made it a portrait. Have you tried this technique?
More examples of taxidermy art could be found at Scope. I actually find these insect creatures quite interesting but found the taxidermy animal heads disturbing.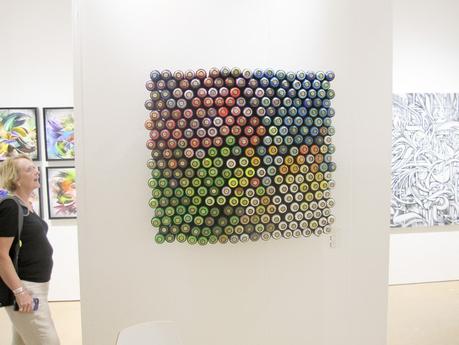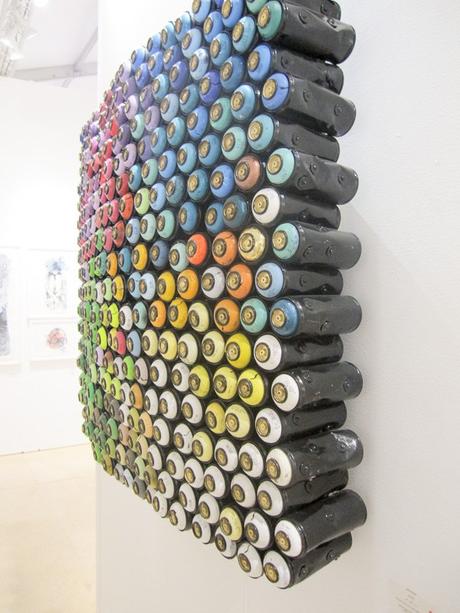 Gives you something to think about. We can create art itself with empty paint cans.
Art on metal was everywhere.
These above are also acrylic painted on metal and then encased in acrylic panels.
Oh dream of texture! Amazing.
Art from maps.
Art made from paint chips. Can you believe it?
Unique burgundy records turned to art piece.
I was excited to see Moo Cards there. For the last few years, my cards have been printed by Moo Cards. And as a special offer, if you click on the link provided you can get 10% off your first order. In case you missed it, click on Moo.
Fabric art was around. Some of my designer friends will be interested in the yarn art!

This screen is all paper that has been hand cut. Unbelievable.
Look here! More travel trailers! These were so detailed. I love that the artist will create a custom piece by commission. Hey someone ask Santa for me.
These pieces were made with hundreds of tiny dolls.
More oil paints.
Well, that highlights some of the best photos I was able to get. I'll share another post on my thoughts from the entire weekend and sum it all up, so stay tuned. Please leave me a comment below and tell me what you found most interesting.