Art Park/Atlantic Artist first 2012 Artist in Residence is Australian Artist Andrew Gordon. Announcing the Artist in December 2011 Residency Coordinator and Art Park co-owner, Craig Rochfort said 'We are very happy to have such a talented and exciting young painter joining us in Byron Bay in February/March'
A fantastic opportunity for Andrew (or any Artist for that matter) – Art Park and Atlantic will provide Andrew with accommodation, studio/workshop space, return travel and a daily allowance enabling him to focus on his art practice for a period of 6 weeks. Andrew arrives in Byron Bay in mid February.
'Following on from the popular and successful residency stays by Joni Sternbach and Nathaniel Russell in 2011, the Residency Program continues to gain momentum and reputation. We received many hundreds of applications from around the globe and the selection panel selected Andrew Gordon from a competitive field. As well as congratulating Andrew, we would like to thank all the artists who applied for the first of two, 2012 residencies. ' Says Rochfort.
About Andrew Gordon
Andrew Gordon is a painter who lives and works on the southern coast of Victoria.  He has held 5 solo exhibitions both in Victoria and Queensland. His subject matter generally explores the male figure combining both the playful and the dim elements of life. He is a natural colourist and handles the paint medium with a light touch not dissimilar to a watercolourist. In his recent works Gordon combines his trademark translucency of running colours with a bold and sometimes solid application of paint.
Gordon has participated in numerous group exhibitions primarily within artist run spaces throughout Brisbane and Melbourne.
His most recent exhibition (February 2011) entitled 'White Line Fever' featured a collection of paintings that highlight the turbulent lives of well-known Australian sportsmen.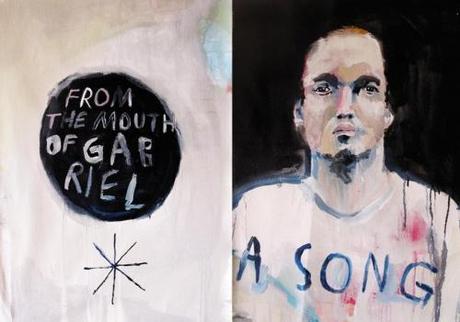 www.andrewgordonbleeds.com
Art Park/Atlantic and the Artist Residency are featured in Issue 4 of Paper Runway (releasing 30 January 2012) – pre-order your copy today.