For me, to see fashion and a favorite artist's work come together in one show, well, it's a little piece of heaven.  It's totally inspired fashion.  I really enjoyed watching the latest Rodarte collection on Style.com because designers Leah and Kate Mulleavy have fused their love of Vincent Van Gogh's works Sunflowers and The Starry Night with brocades, silk-floss embroideries and tulle ruffled fabrics for their Spring 2012 Ready-to-Wear collection.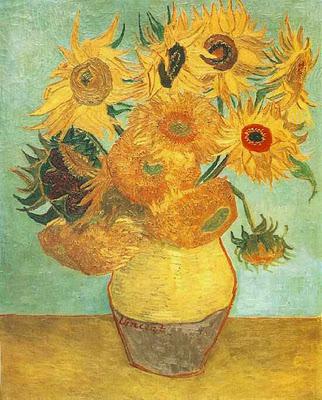 Vase with Twelve Sunflowers by Vincent Van Gogh, painted in August 1888.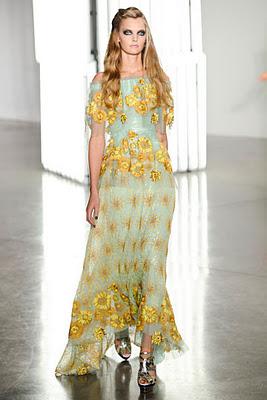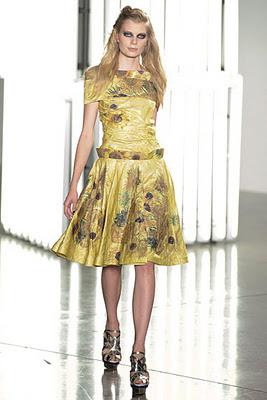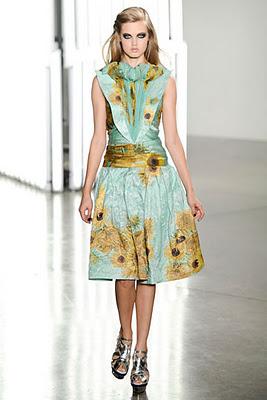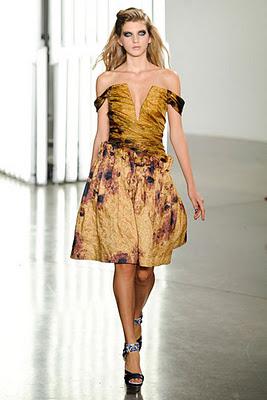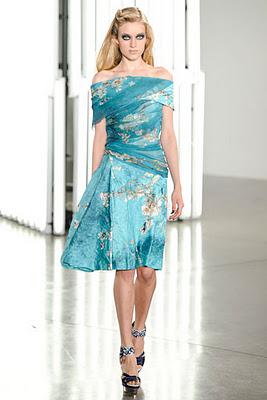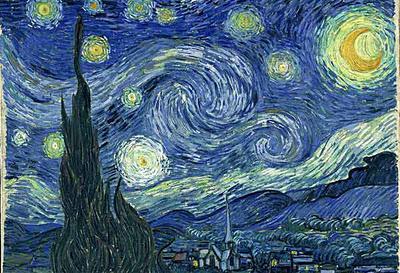 The Starry Night by Vincent Van Gogh, painted in June 1889.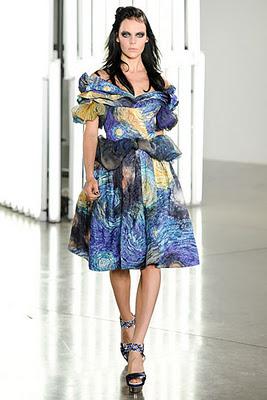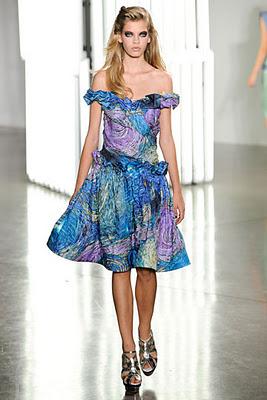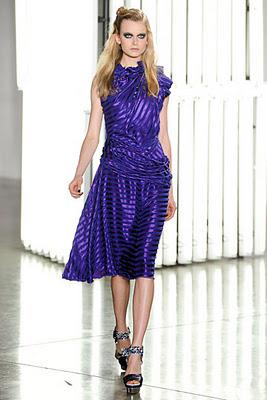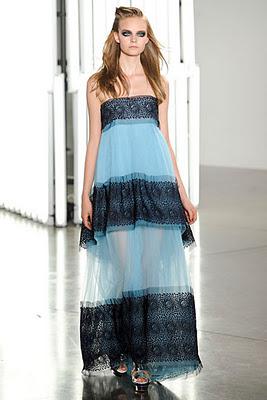 I was very inspired by the color spectrum used in this collection, aqua and yellow, lilac and green, black, purple and blue.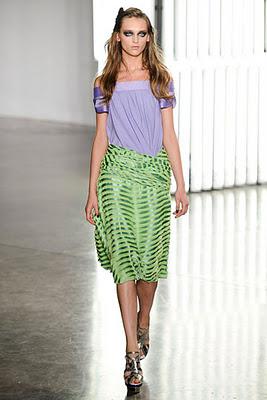 Poetry in motion.  
Kisses!
Heidi
Sources: Style.com