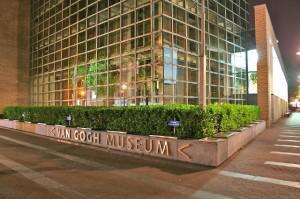 Friday night in Amsterdam, and you're looking to blend art, music, lectures, and poetry " then look no further than the 'Van Gogh Museum' in Amsterdam!
Every Friday night, the Dutch landmark extends its visiting hours to 22.00, adding a variety of activities, entertainment and a cocktail bar to liven the mood.
As an added attraction, the museum's central lobby turns into a 'blue lounge' where comfy armchairs are set up next to a DJ booth and bar.
While sipping their favourite spirits and enjoying the latest hits from the capital's music scene, visitors can take people watching to the next dimension as the lounge transforms into a massive blue screen.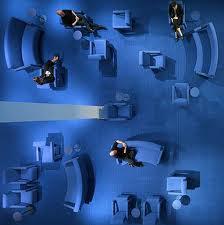 Creating the impression of art in action, the festivities are projected onto a nearby wall and blended with one of Van Gogh's famous paintings.
But, that's not all. Friday night visitors enjoy a number of extra special events specially planned for each weekend. Whether it is a theatrical performance, guest lectures, poetry readings or more, the museum goes out of its way to plan activities that both complement and compound the museum experience.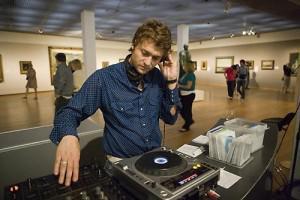 Friday nights are also a great opportunity for visitors to casually enjoy the museum's famous collection, widely hailed as the most comprehensive exhibition of Van Gogh's paintings in the world.
For new and returning visitors alike, Friday nights at the Van Gogh museum are your best bet for art, culture, and creativity in the city's most exciting environment.