Hello everyone! It's Nicole from smartmouth blog.
Lately, I've been finding myself inspired by art. Sometimes, the process of putting an outfit together can be made easier simply by interpreting a piece of art with clothing.
I found this on Jealous Curator.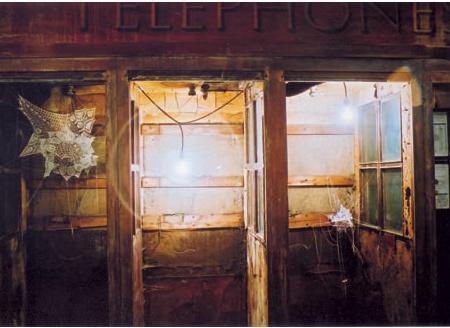 This is called "Aunt Peggy Has Departed" by London artist Shane Waltener. When I saw it, I imagined an old lady who might be a little batty. So, this is what I came up with as my fashion ode to dear aunt Peggy.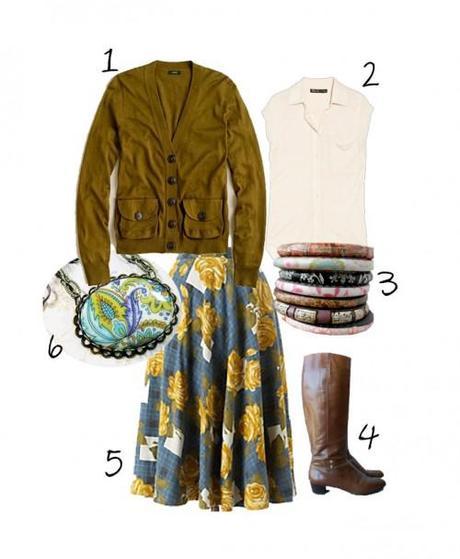 1.) Cardigan from J Crew
2.) Woven shirt from Elizabeth and James
3.) Decoupage bangles found on Etsy.com
4.) Vintage Ferragamo boots found on Etsy.com
5.) Floral skirt from Anthropologie
6.) Glass Paisley Necklace found on Etsy.com