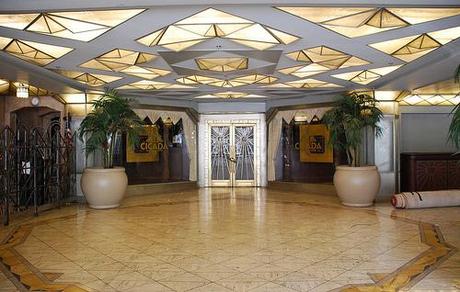 Today I took an amazing tour by the L.A. Conservancy that allowed me to see some of the most historical buildings in downtown.  One of the buildings that was not on the tour, but I happened to stumble across on the way out was The Oviatt Building.  What a gem!  The building was very run down in the 1960's, but has since been rebuilt to feature all it's original glory.
The building was built in 1928 and features "Lalique glass, custom woodwork, a tower with a large neon clock, French Napoleon marble, and an elaborate 30-ton glass ceiling for the outdoor lobby (LA Times)." 
I thought the building looked familiar, and I completely forgot that I did a post on the gorgeous photos of Scarlett Johansson from Vogue May 2013.  Look where her and Mark Ruffalo are standing.  Look familiar?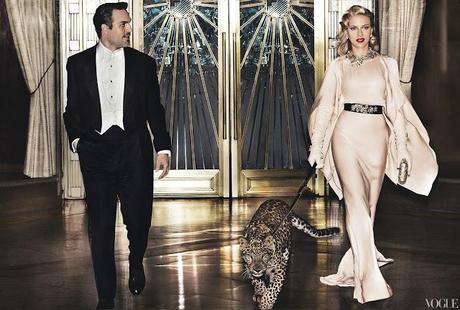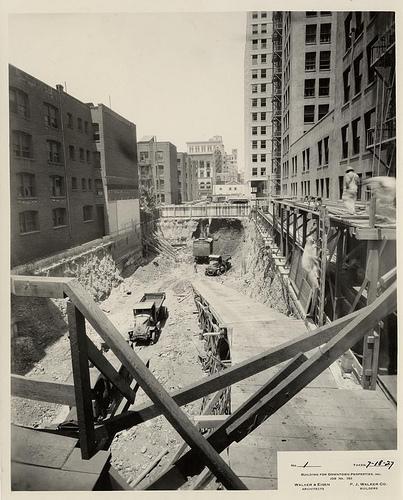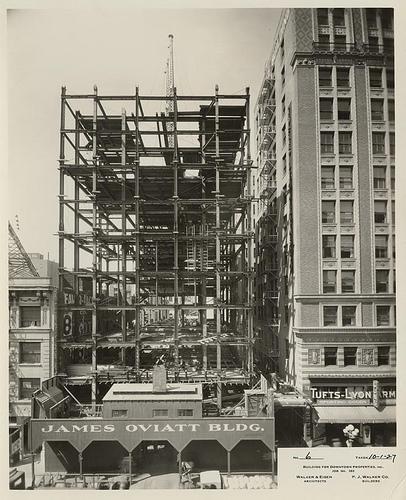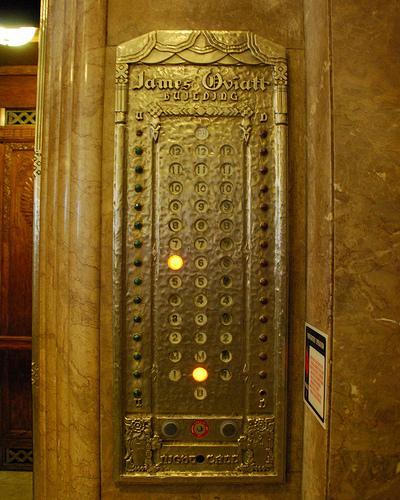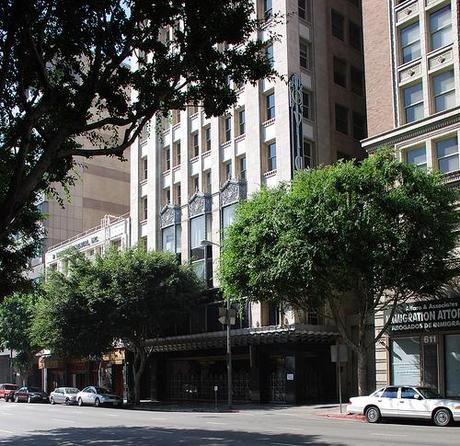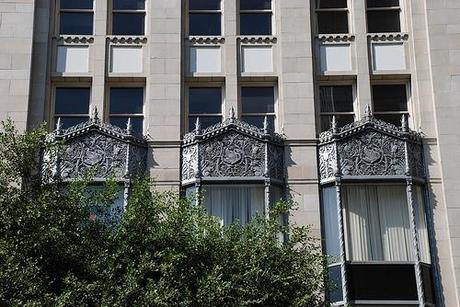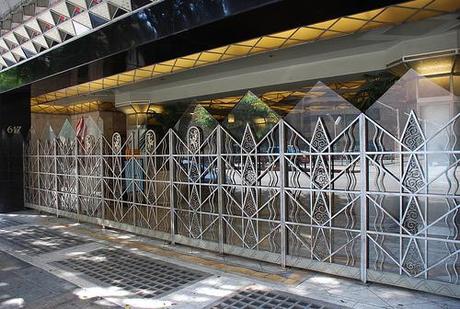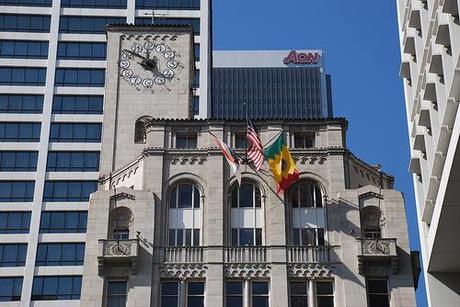 And, take a look at the advertisement for Cicada, the building's dance club/bar: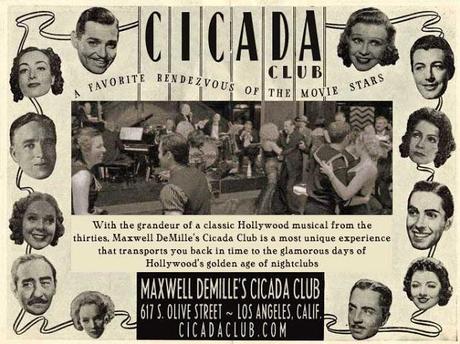 I'm dying to go dancing!  Who wants to come with?
All photos except the Cicada advertisement and Vogue photo are courtesy of Big Orange Landmarks.  If you have a love of historical landmarks, you have to pay Floyd and his wonderful blog a visit.
If you liked what you saw today, stay tuned for more highlights from my tour!