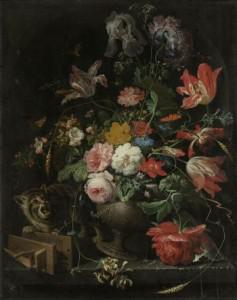 Getting a view of seventeenth century floral splendour doesn't necessarily mean you have to go to a museum. Just arrive at Amsterdam's Schiphol Airport and you are immersed in a colourful display of floral art, courtesy the famous Rijksmuseum.
With the exhibition Dutch Flowers, the airport highlights one of the most characteristic images of the Netherlands. In the showing, nine exuberant flower pieces form the museum's collection are shown. In an authentic touch, the artworks are those that once hung in the homes of the Golden Age elite.
Now an everyday item, cut flowers were prized luxuries in that century. Only the most affluent could afford to have them in their homes and gardens. Growing prosperity in the course of the 17th century, however, eventually caused flower gardens to become more popular. The garden was considered an extension of the home and vice versa, with garden bouquets often decorating the home.
Introduced from Asia around 1600, the anemone, crocus, hyacinth and tulip were immensely popular. The trade in flower bulbs, tulips in particular, proved a highly lucrative business. In around 1630, at the height of 'tulip mania,' an exceptional tulip bulb could cost as much as an entire canal house.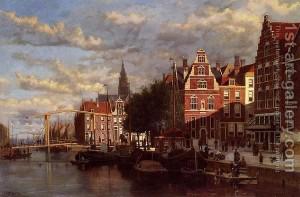 The average citizen simply could not afford a bouquet for their home. The first painted still lives of flowers came from this, appearing first in the 1630s and 1640s as a means of meeting the demand for flowers amongst the less well-to-do. After all, a painting of a flower was much less expensive than an actual bouquet – and it lasted longer.
The flower still lives were still in vogue in the 18th and 19th centuries when the rise of large-scale commercial bulb growing transformed the Netherlands into the flower nation that it remains to this day.
Rijksmuseum Schiphol is located on the completely renovated Holland Boulevard between gates E and F. The museum is free to all visitors and open daily. In addition to hosting three yearly exhibitions of  works from the Rijksmuseum's collection of Dutch masters from the Golden Age, the area also features a contemporary museum shop with Dutch sesign and Rijksmuseum souvenirs.
The Dutch Flowers exhibition can be viewed from 6 April to 5 September 2011 only at Schiphol airport.