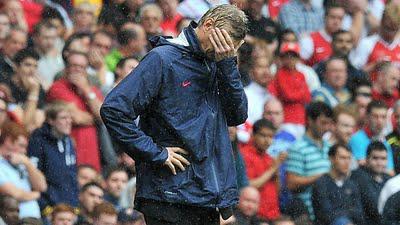 It is definitely "all hands on deck" time for the Gunners.
With a trip to Old Trafford on tap for this weekend, you would think that Arsenal would be looking ahead to that important match.
In reality, today's game against Udinese is the most important game of the season for the Gunners.
If they do not get the necessary result then they will find themselves in the dreadful Europa League Group Stage.
For Arsenal, this game is much more than just a chance to reach the Group Stage of the Champions League; it is a chance to right the sinking ship.
With the Samir Nasri deal finally completed, Arsenal now has an obvious obligation to buy some replacements by the end of the transfer window.The caveat to that is the fact that most top level players will not leave their current club at this point to go to a club that is playing in the Europa League.So in turn, if Arsenal loses today, the chances of them being able to sign anyone of note will most likely go out of the window.
Arsenal did catch a couple of breaks yesterday.Johan Djourou and Tomas Rosicky have been announced as fit and ready to go against Udinese.Djourou can now pair up with Vermaelen as Arsenal's only two fit center backs on the first team.Reserve, Ignasi Miguel did fill in admirably when Laurent Koscielny went down against Liverpool.Arsene Wenger will be allowed to be on the field as the hearing for the appeal of his two match suspension was delayed.This is vitally important as Wenger is extremely hands on and actually coaches during the matches.Not to mention the fact that Gervinho , Alex Song and Emmanuel Frimpong are all available to play as their Premier League suspensions do not apply to Champions League competition.It will most certainly be a tense affair in Italy and Udinese will certainly not go away quietly. They played extremely well in the 1st leg and were unlucky not to score.We will see if Arsenal will be able to hold on to their slender 1-0 advantage.
-----------------------------------------------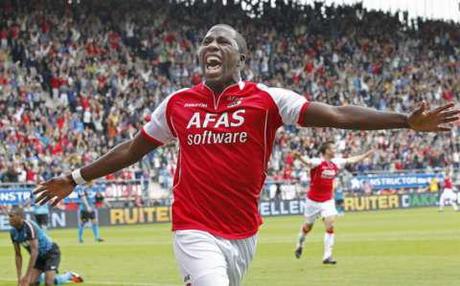 Jozy Altidore has started his AZ Alkmaar career in fine fashion. Altidore has scored 3 goals in only 4 appearaces so far this campaign. His first start came over the weekend against NEC and he provided two goals. Jozy was involved in almost every AZ attack seemingly and had an excellent game even if he did not score the goals. I hope Jozy continues this fine form as the USMNT needs him confident and playing regularly at the club level.