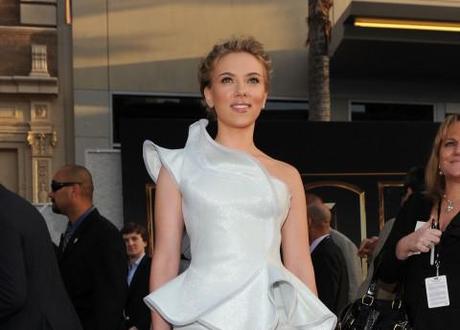 Actress Scarlett Johansson (with clothes on). Photo credit: Michael Buckner/WireImage
Nude pictures of Scarlett Johansson recently appeared on the internet: now Christopher Chaney, from Jacksonville, US, has been charged with hacking into her computer, and into those of Mila Kunis, Miley Cyrus and Christina Aguilera (and more than fifty others). The charge sheet lists 26 counts – including identity theft. Chaney could be in prison for 121 years if he's convicted.
The arrest took place, according to The Daily Mail, as part of an investigation called "Operation Hackerazzi." He managed to get his way into Google, Apple and Yahoo email accounts, cleverly setting the "forwarding feature" so that even if passwords were reset he would still get a copy of every single email sent. He managed to work out passwords to celebrity accounts using public information.
"It helps get out the message that cyber-hacking is a real threat," said US Attorney Andre Birotte, quoted on The Daily Mail
.
Diabolical? Has Chaney had a chequered career? TMZ revealed that the alleged hacker had pleaded guilty to a "diabolical plan" back in 1998 for stealing from Prudential life insurance policy holders. He would pose as victims and take money out of their policies.
"Just because you're in the spotlight, or just because you're an actor or making films or whatever, doesn't mean that you're not entitled to your own personal privacy," said Scarlett Johansson, quoted on The Daily Telegraph.
Celebrities! Be sensible! IT Security blog Naked Securitysaid that "nubile female film stars will be breathing a sigh of relief." Though celebrities have "enormous privileges", they deserve to keep their private messages private. This is an "important message" for all computer users – don't be "sloppy" in your security practices. There's another "simple lesson" too – if you really feel the need to take pictures of yourself in the tod, then for the love of God, don't keep them on your phone or in your email.