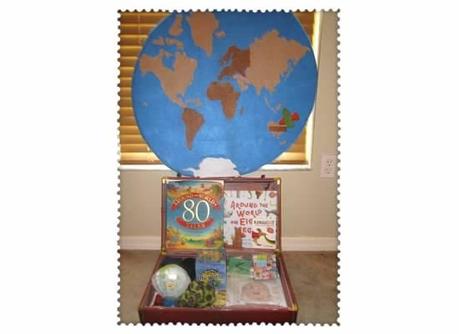 We spent the month of February 'traveling' around the wonderful continent of Australia.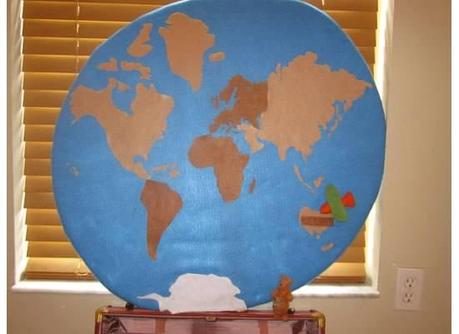 Each morning the children flew our plane to Australia.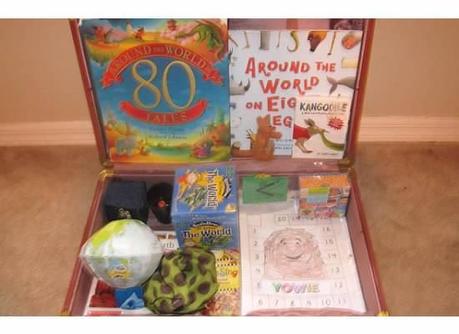 Then we read some books and played some games from our Australia sensory suitcase to help us learn all about the, 'Land Down Under'.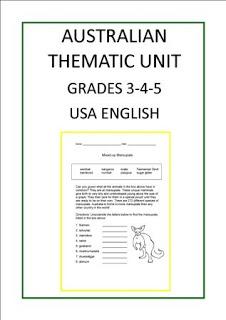 I used this wonderful thematic unit from Teachers Pay Teachers for Elle. I just downloaded it from  Very Busy Teachers,and put the unit in a folder for her to work on a little bit each day.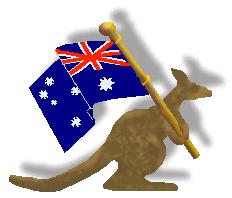 I also used a fantastic webquest with Elle called W.W. Australian Jeep Tours. If you are not familiar with Webquests they are such a great way to get children excited about researching a topic.  Between this and the thematic unit above I felt Elle had a very thorough knowledge of Australia when we finished this unit.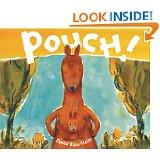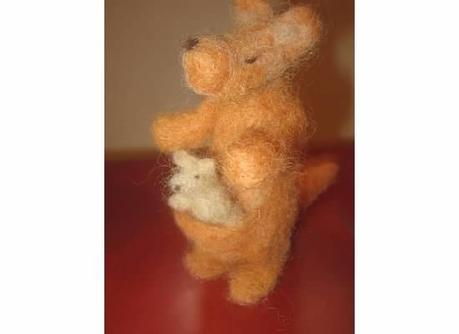 Aiden enjoyed acting out, 'Pouch!' and other stories with our little felted Kangaroo.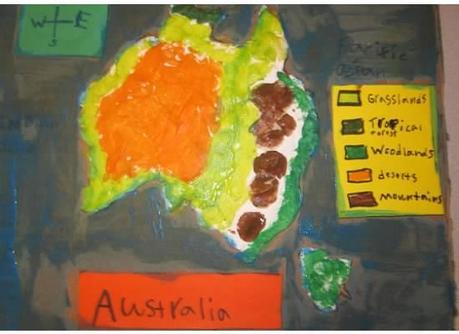 Elle made this relief map of Australia using salt dough (1 cup salt, 2 cups flour, 1 cup water) and this fantastic.map. This was a great way for the children to see why the majority of Australian's live on the coast! We also found a neat image of Australia at night on night earth and they had to infer where most people lived based on where the lights were.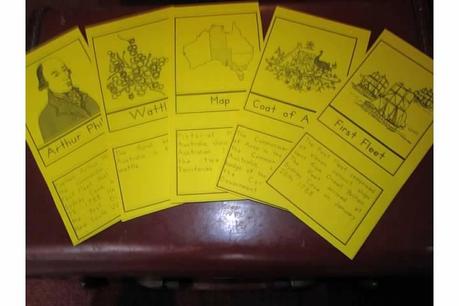 We reviewed these  Australian fact cards each day. I found these and lots ofother great resources at Our Worldwide Classroom.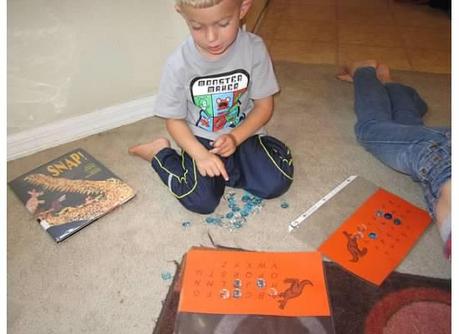 We found more great resources at  Cornerstone Confessions. She has an awesome K is for Kangaroo unit. Aiden used his glass stones to spell words. He used word strips and then found each letter in order.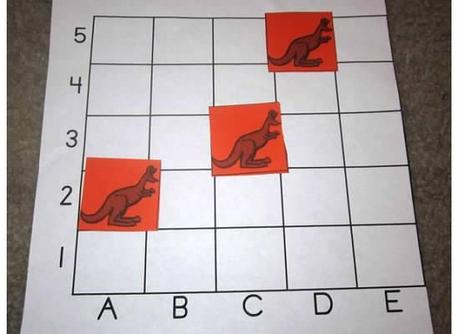 The children played a kangaroo version of, 'Battleship' to practice their grid coordinates.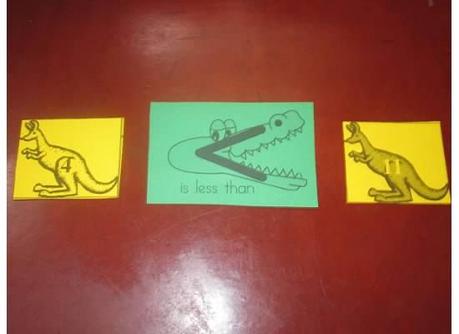 Aiden practiced greater than and less than using kangaroo counters (also from Cornerstone Confessions) and greater than and   less than crocodiles.We found the cute little crocodiles at the Crazy for First Grade blog.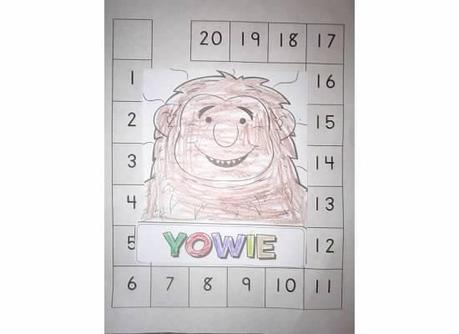 Elle colored this picture of a Yowie and we cut it out and glued it to this gameboard.It worked for all sorts of number games. I can not remember where I found this cute little Yowie!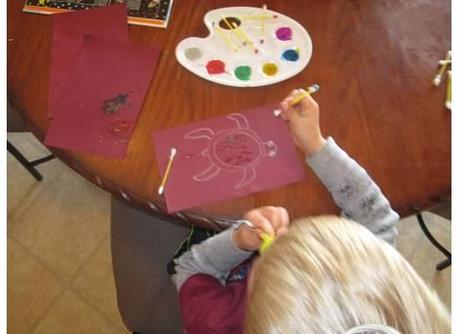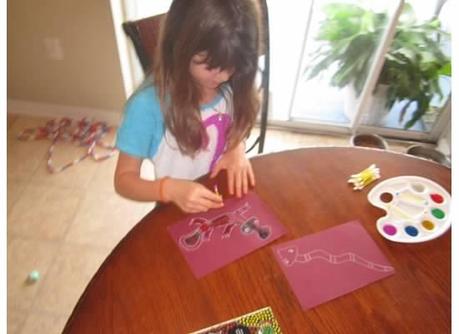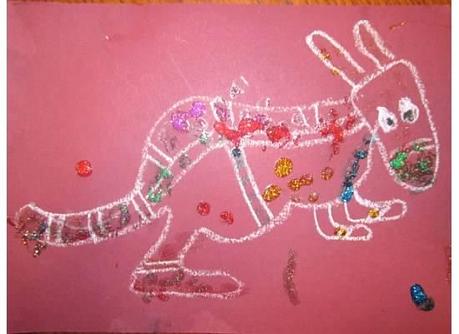 We had lots of fun doing Aboriginal dot art.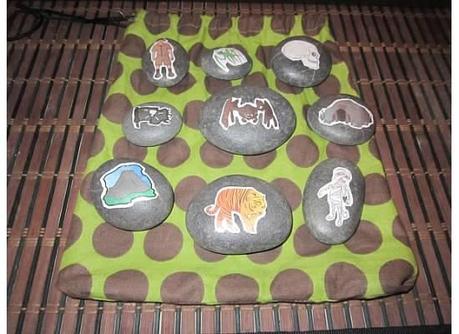 We learned that the Aborigines' art told stories, so we  made some story stones and used them to tell our own. This was pretty simple. My fabulous little brother is an artist, so he sent me the pictures and we Modge Podged them onto stones we bought at Lowe's.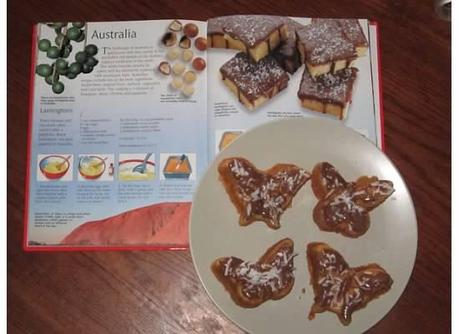 Elle and Aiden made us some yummy butterfly shaped Lamington's to wrap up the unit. The Usborne Around the World Cookbook has easy to make recipes for children. I must say Lamington's are much better tasting than Vegemite!
This was such a fun unit. We learned so much about this amazing continent and its unusual animals!