Everyone has seen the "around the horn" throws after an out with nobody on base.  A pet peeve of mine is when teams do not take this basic process seriously.  A good "around the horn" says a lot about the team and how they are coached.  A bad one speaks volumes as well.  The visuals below are different options teams have after a strike out.  Below the visuals are other tips for teams of all ages for this very basic (but often screwed up) part of the game.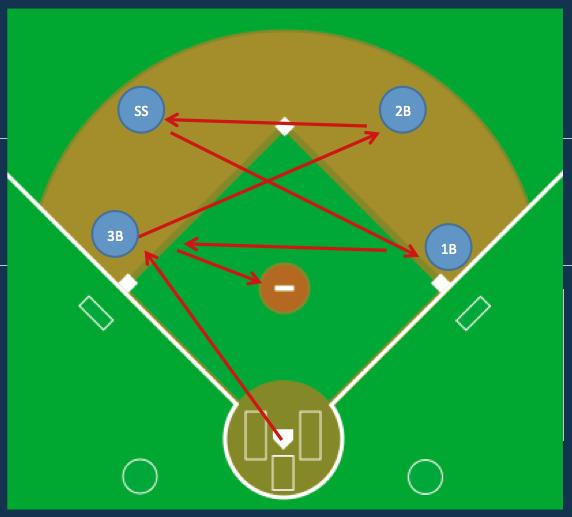 Zig Zag starting at 3B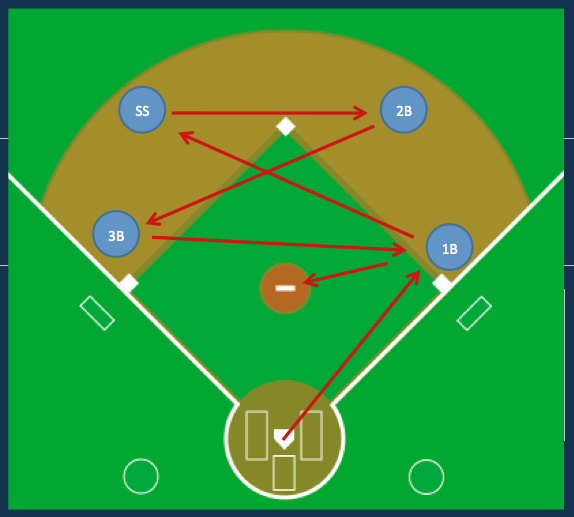 Zig Zag starting at 1B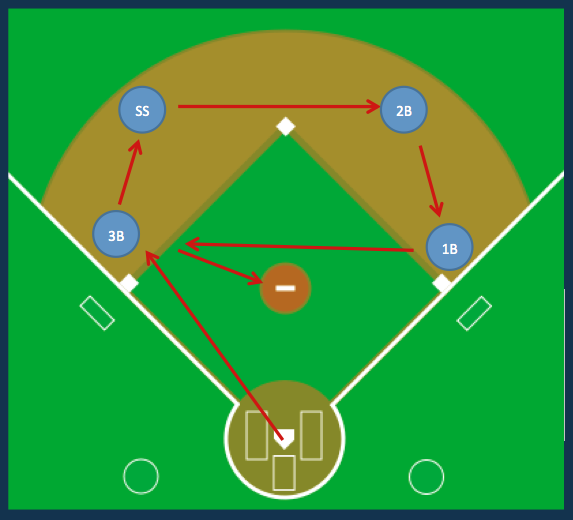 Straight around starting at 3B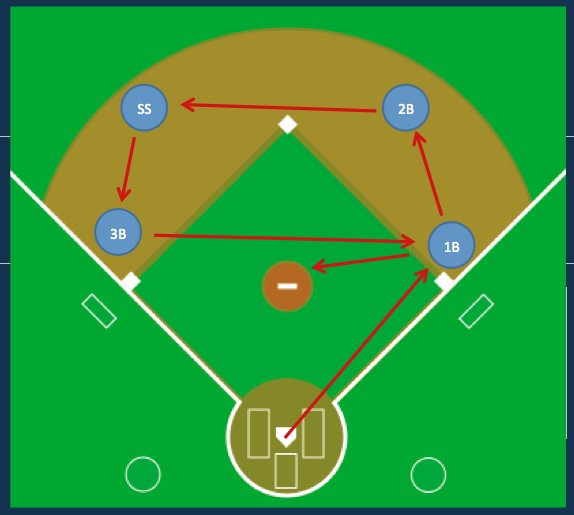 Straight around starting at 1B
More Tips:
Players can all move in towards the grass when going around the horn.  It's a shorter throw for everyone which leads to more accuracy and sharper throws.  Players hustling in, making the throws, and then hustling back to their position looks better too.

All the above options are fair game.  Try them all during a game to switch things up or pick one.  Your choice.

Starting with a throw to 1B is good when the batter has to go back to the 3rd base dugout after the strikeout.  He won't be in the way of the throw if it is to 1B.  It also keeps the 1B on his toes.

After outs at first base, the first baseman can decide to throw it to the SS to start a zig-zag or throw it to the 2B for a straight around version.  His call.

Practice!  No, it is not stupid to practice throwing around the horn.  If you want them to do it right, you have to get them to practice it.