After a total time of 6 months mostly studying Spanish in Buenos Aires, I can say with confidence that my language skills have improved way more than I thought they ever would. Despite learning heaps of different tenses and grammatical formations in the Expanish classroom that are absolutely mandatory to forming good habits, it is equally beneficial to practice speaking and listening as much as possible.
Since coming here, the listening aspect of my language development has by far been the most challenging and I am still having to ask people to repeat themselves up to 3 times sometimes. This can get quite tough on the self esteem, but the important thing to remember is that learning a language definitely takes time, patience and for me a whole lot of concentrated, screwed-up-face, holding my ears out sort of moments with locals.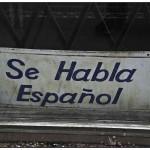 Luckily I now have a TV which airs both shows and movies in Spanish audio, and/or English audio with Spanish subtitles, depending on the channel. Listening to these types of media (and also radio) in Spanish is in my opinión just awesome in building knowledge in sentence  structure and vocabulary. It is an amazing feeling once you get to the stage where you recognize more words than not. However, don´t feel bad if you really WANT to watch Friends in English-sometimes I think our brains just want the familiar option and luckily, you can always follow along with the Spanish subtitles. I am currently at an intermediate level and have only quite recently been able to start really grasping the technicalities of some speech on TV. If you are at a lower level and can do this with ease, I applaud you, you are amazing to keep up with the speed!!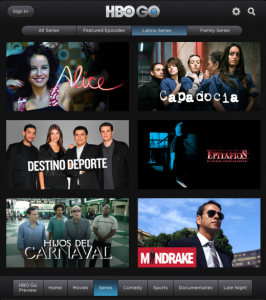 HBO Channel, Argentina
So, next I would advise to find a movie that you are happy to watch a million times. This could obviously take a little bit of research, but to help, further down the blog I have made a list of a few great Argentina films made in the last few years. After choosing your film, watch it a few times with the English subtitles on until you are well acquainted with the plot. After this, start watching the movie, leaving the English subtitles on for comfort but focusing more on the speech and only looking down every now and then. After doing this a few times more, switch the subtitles to Spanish. OK, now watch it every day if you have the time. Watch until you are just so damned sick of the thing. Somewhere along the line, hopefully you will feel confident enough to turn off the subtitles all together. See how you go! I recommend starting off with kids/Young adult movies as generally the speech is not quite as rapid (apparently the website NetFlix is quite useful).
Here are some Latin-American films that have been recommended to me by other travellers learning Spanish:
BAJO LA MISMA LUNA
A drama about immigration (big in Latin American films these days), but it's a lot more heartwarming. The story has few characters, and revolves around a little boy, so the vocabulary and dialog is also easy to follow.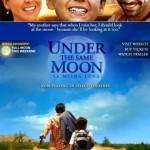 Bajo La Misma Luna
COMO AGUA PARA CHOCOLATE-LIKE WATER FOR CHOCOLATE
In a forgotten Mexico Tita and Pedro fall in love, but are forbidden to marry. Mama Elena sees Tita's role as her caretaker for life – no youngest daughter has ever married and her daughter will not be the first to break tradition. Tita's heart breaks when her mother instead offers to Pedro her other daughter, and he accepts. Now they live in the same house, and Mama Elena cannot forbid their love as she did their marriage.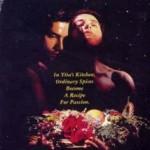 Like Water for Chocolate
Y TU MAMA TAMBIEN
In Mexico, two teenage boys and an attractive older woman embark on a road trip and learn a thing or two about life, friendship, sex, and each other.
MARIA FULL OF GRACE
Quiet, yet packed drama. The dialog isn't too quick or confusing. The plot is also easy to follow. It addresses a darker side of South American (Colombian) culture, but it's great over all. Very bittersweet.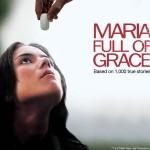 Maria Full of Grace
Here are some award-winning Argentine movies you may be interested in:
ANITA (2010)
The odyssey of a young woman with Down Syndrome, lost and friendless in Buenos Aires after a terrorist attack tears her neighborhood apart.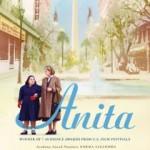 Anita, Buenos Aires
 FLACAS VACAS (2012)
An irony-filled comedy, Lean Mean Cows unravels the complexities of unhealthy friendships that have long-passed their use-by date.
CAUTIVA (2011)
Cautiva follows a lost daughter's emotional journey to uncover truth while touching upon the many political issues of the dictatorship era with passion and realism.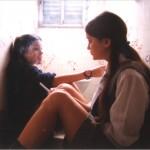 Cautiva
TODOS TENEMOS UN PLAN- EVERYBODY HAS A PLAN (2012, Viggo Mortensen)
It tells the story of Agustín (Mortensen), a man desperate to abandon what for him has become, after years of living in Buenos Aires, a very frustrating existence. After the death of his twin brother, Pedro, Agustín decides to start a new life, adopting the identity of his brother and returning to the mysterious region of the Delta, in theTigre, where they lived when they were boys. However, shortly after his return, Agustín will find himself unwillingly involved in the dangerous criminal world that was a part of his brother's life.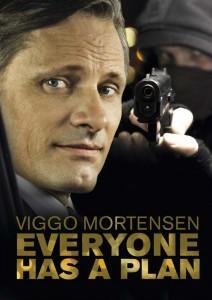 Todo Tenemos un Plan
Enjoy watching everyone!