Prepare for the Surge for a More Spooktacular Season
Most of us are just now starting to look forward to the lazy days of summer. Unless, that is, you're in the consumer packaged goods or food manufacturing business. In that case, Halloween is already knocking on your door.
Halloween: From Small Holiday to Multi-Billion Dollar Celebration
Now recognized as a top-tier consumer spending event, Halloween has become a multi-billion dollar celebration. For candy makers, it's the biggest holiday of the year. It ranks second only to Christmas for spending on holiday décor.
In 2013, the National Retail Federation (NRF)[1] estimated annual Halloween consumer spending for 2013 at close to $7 billion. An estimated 160 million consumers participated in Halloween activities, 89 million households purchased candy for trick-or-treaters and consumers spent more than $2 billion on costumes.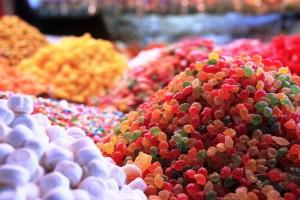 How do you keep Halloween from spooking your supply chain?
Clearly Halloween is big business. So how do you keep seasonal volume swings from stressing your supply chain? How do you make sure you have the packaging capacity you need? For many supply chain managers, the secret to seasonal success is lining up flexible packaging capacity and labor resources well ahead of time.
Being able to fulfill orders in the quantities and timeframes required means getting the right resources in place, months ahead. You'll need:
 Flexible labor pool: to ramp up or down as demand ebbs and flows
Multiple co-packing lines: to simultaneously fill multiple orders
Equipment and packaging formats: to support retailer requirements
Outsourcing packaging? What to look for in a contract packaging partner
Don't have the assets, people or capacity in-house to handle the seasonal demand surge? That's where a co-packing partner can help. If you decide to outsource, choose a co-packer with a comprehensive array of design and implementation capabilities, and:
 Primary and secondary packaging food and non-food facilities
Ability to design, pack, store and ship your products
Experience combining packaging and source-to-shelf services to get products shelf-ready and to market when and where you need them
Support for multiple package formats: variety packs, jumbo packs, club packs & more
State-of-the-art facilities with the right mix of services, visibility and control
Don't let capacity limitations turn your Halloween season into a frightful event.  With a little advance planning, you can lock in the co-packing capacity you need to meet orders and stock store shelves with ease.
Find out how outsourcing can get you the co-packing capacity you need to meet holiday demand by watching this short video now.
Written by Paul Lomas, Group Director, Consumer Packaged Goods, Ryder Supply Chain Solutions
Paul Lomas brings 30+ years of supply chain experience. In his current role, Mr. Lomas leads the Business Development function for the Consumer Packaged Goods Group within Ryder's Supply Chain Solutions division. Prior to this role, he was responsible for Supply Chain Excellence for the Consumer Packaged Goods group. He joined Ryder as part of the TLC acquisition, where he held roles of increasing responsibility in the areas of business development, engineering, IT, and operations. Previously to joining TLC, he did some consulting work with Accenture and Cleveland Consulting Associations and also held positions responsible for Materials Management at General Motors. 
---
[1] Source: NRF 2013 Halloween Spending Survey, conducted by Prosper Insights & Analytics