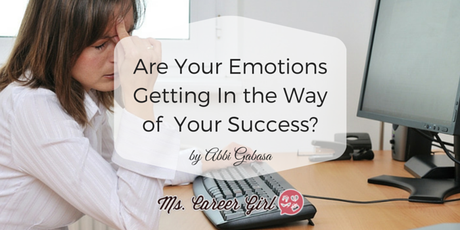 Women are emotional beings, and this can work to our advantage with one key skill – control.
We all have different ideas on how to find success in life. Many would say that it takes time, hutzpah, or skill – and it truly does! However, one that we here at Ms Career Girl really believe is that commitment is an indispensible key to success. However, commitment is harder to attain than you think.
It doesn't just boil down to integrity. It boils down to how well you can control your impulses and emotions. You need to be able to bring your attention to the work at hand, and create a disciplined mindset.
Successful people recognize that their attention to the work at hand starts with managing emotions. You need to be aware of your emotions and you need to be able to tune it into a productive process. How do you do this?
Disconnect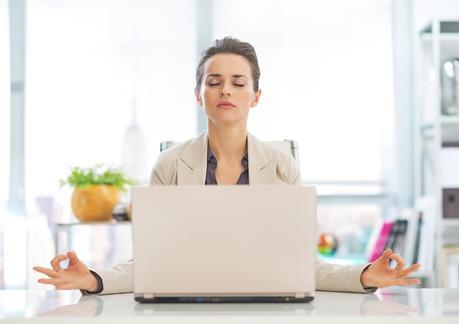 Our world is so highly connected that our attention is often compromised by factors other than our work. When working on a task, switch off your gadgets. You will not believe the focus that such a simple gesture can bring. These gadgets are also bearers of news that requires urgent emotional response. Disconnect yourself whilst you're working and check them when you can properly deal with them.
Engage in Relaxing but Competitive Activities
Whether it's a physically challenging sport or a game of bingo, putting yourself in a competitive activity that you actually enjoy helps you get ready for corporate success. A recent study, that monitored the brain activity of individuals playing a game of Texas Hold'em Poker, showed that managing emotion is a key factor in our ability to perform at a consistently high level. Self-control and patience are also crucial to success in a competitive environment, and these are traits that are definitely useful in managing your emotions at work.
Practice both in and out the Office
A commitment to routines that can improve your overall wellbeing is one that must not be underestimated. Spending just 5 minutes a day practicing meditation techniques can help you to distress and let go of negativity. Other avenues like, Cognitive Behavioural Therapy (CBT), writing a journal, getting plenty of sleep and living a healthy lifestyle can all contribute to keeping you focused on your goals in your career and beyond.
Stop Trying to Be Superwoman
Multitasking may seem like a skill to master and apply to your daily life, but sometimes, managing more than one task can leave you feeling overwhelmed and anxious, leading to less emotional control and more distractions. The truth is that frustration is an effect of what we do to ourselves. While small tasks require little attention, they can build up and take over your time and thoughts. Tackle one thing at a time instead.
While women are emotional creatures, it doesn't mean that we cannot channel that energy into productivity and drive. All you need is a bit of practice in and out of the workplace.
How do you manage your emotions? Let us know in the comments below!