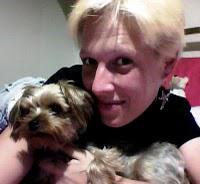 Dear Friends and Visitors, 
I had a fantastic weekend. My "5 Quick Questions" mini-interviews with authors Wenona Hulsey and J.E. Fishman were a blast to do! Judging by the comments on my interview with her, people love Wenona. And why not? She's a fantastically creative and fun person.
In an interesting turn of events, J.E. Fishman's answer to who or what inspires him (people who practice unconditional love) turned the comment section into a discussion on the topic. I found the raw honesty of the comments both intriguing and refreshing.
This is what's happening here this week;
Monday – 5 Quick Questions with Elizabeth Guizzetti
Tuesday – 5 Quick Questions with Goldie Alexander
Wednesday – 5 Quick Questions with Mitzi Kelli
Thursday – More Travel Tips   
Friday – Break Free! An article by Henrik Essen
Saturday – Interview with Sheila Gale
Sheila Gale of the Sheila Show answered my 5 Quick Questions! I was so shocked when I saw her e-mail in my inbox this morning that I nearly fell out of bed… I then proceeded to choke on my coffee. I'm fine now, don't worry, and incredibly excited about the week ahead!
Happy Monday and have a wonderful week!
P.S. Check out Sheila's website http://sheilashow.com/