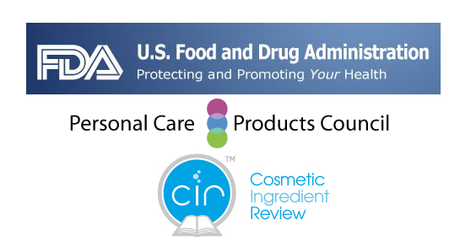 So, here's something interesting – I just read a press release from the Personal Care Products Council, or PCPC, that after they asked the Cosmetic Ingredient Review (CIR) panel of chemists and scientists to re-evaluate the safety of the paraben family of preservatives, the final conclusion is that they are safe.
Oh, there's more – not only did the CIR state that parabens are safe, but that the FDA approves and supports this decision.
Halyna Breslawec, chief scientist for the Personal Care Products Council, said, "The Council also appreciates that the Consumer Federation of America (CFA) and the U.S. Food and Drug Administration (FDA) supported the CIR decision."
Keep in mind that the PCPC is an independent trade association that represents more than 600 beauty brands globally, including Estee Lauder, Avon, Chanel and Philosophy, as well as Proctor & Gamble. They are also the ones who fund the CIR. Since most, if not all of these companies use parabens in their line of products, there seems to be a bit of bias there.
The press release in detail can be found here.
"At its March 5-6, 2012 meeting, CIR carefully reviewed the SCCS opinions and concluded that there were little additional new data concerning parabens. The panel voted to reaffirm its earlier conclusions that parabens are safe for use as cosmetic ingredients. CIR initially reviewed the safety of parabens in 1984, and since then has continually examined newly available data related to the safety of these ingredients. Its last comprehensive report was published in 2008."
The details of those findings will be up at the CIR website in a few weeks.
I find it tough to believe a group of chemists and scientists who are funded by the very association whose members use the preservative, but when the FDA agrees with them, what do you do? Ignore it? Rethink your stance? Skeptics, those who choose to remain loyal to the government and people with an agenda against anyone who advocates going natural will use this as ammo to further rouse up the "natural beauty stuff sucks" argument.
Personally, I'm going to ignore it and continue not to use products with parabens. The FDA usually sides with big businesses and corporations, and it all looks shady. What are your thoughts?