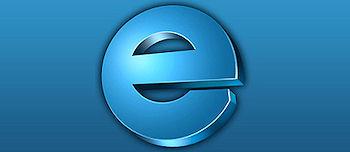 image credit
Are users of other web browsers smarter than the people who use Microsoft's Internet Explorer? A new survey doesn't quite say so. But it sure suggests it. The survey by AptiQuant, a Vancouver-based web consulting company, gave more than 100,000 participants an IQ test, while monitoring which browser they used to take the test. The result? Internet Explorer users scored
lower than average
, while Chrome, Firefox and Safari users were slightly above average.
I don't consider the results of the survey very scientific. What AptiQuant wanted to achieve with the survey is questionable. As a matter of fact, the company has been receiving hate mail from IE users since releasing the results of the survey. And is now being threatened with a lawsuit by a group of Internet Explorer users.
Here's a link to the site of
AptiQuant
where you can also find a link to a pdf file where you can read the full report.
The Presurfer