When it comes to transportation, there is a critical element that is necessary to achieve successful execution – proactive collaboration. This involves planning, implementing and controlling different strategies. In light of the impending regulatory environment and ongoing capacity constraints, companies are putting importance on different strategies to keep their businesses running, such as integrating a dedicated fleet or looking into for-hire carrier solutions. In some cases, companies are looking at hybrid solutions that combine both a dedicated fleet and a for-hire solution. Have you assessed your transportation network's stability?  Have you analyzed this hybrid approach and how your company might benefit?
When considering switching over to a hybrid solution, it is important to perform a careful analysis in order to find the best strategy to achieve a more efficient and cost effective operation, while still accounting for operational constraints and maintaining service levels.
Here are a few key things that should be taken into consideration:
Travel distance
Number of stops
Equipment type
Returns and/or vendor pick-up's
Stop constraints
It is important to consider all of these because you may need to make adjustments in several of these areas in order to find efficiencies. For example, it might make sense for a one-way lane to be run with a common carrier one week, and the same lane to be run with the dedicated fleet the following week, if there is product return. When organizations are open to this type of dynamic transportation strategy, versus a more static (fixed) plan, they have the potential to find huge savings.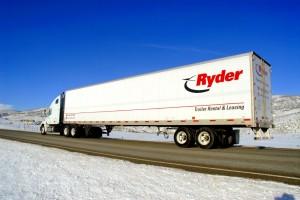 The goal is to minimize cost while maintaining a steady workload for dedicated drivers. Carriers are also increasing their focus on reducing empty miles and right-sizing their fleets, which aligns well with shipper and provider objectives. It is also important to have a knowledgeable operating team in place to drive execution, otherwise positive results will be difficult to achieve. The operating team should be armed with the right planning tools, knowledge on the transfer of goods, and have the right systems in place to create tight delivery schedules. All of this will help optimize your transportation network and increase your success.
The benefits of a combined dedicated and for-hire fleet include:
1. Flexibility – Peaks and valleys in demand are normal over the course of a year. The increased ability to respond to unforeseen deviations will drive long-term improvements.
2. Cost Savings – Making adjustments, such as allowing lanes to consistently change modes, can have long-term benefits. The typical savings shippers can realize through fleet and common carrier optimization is between 5 – 10%!
3. Transparency - Decision-making and process efficiencies become easier with centralized route planning and engineering. There is no one-size-fits-all approach since every supply chain is unique, so providers must rely on innovative technology to assist in determining the best solution. Greater visibility allows for in-depth understanding.
4. Elimination of Waste – Optimization of routes suggests reduction in miles driven, reduction of the carbon emissions footprint, and increased utilization of resources.
The foundation to any type of "change" is collaboration and commitment across all groups of an organization.  Network optimization will require cooperation from all groups, from purchasing to the shipping dock. Having an integrated design between a Dedicated Fleet and a Common Carrier is attainable, the key is finding the balance that makes most sense. By analyzing your transportation network more often, you can achieve continuous improvement.
Written by Jessica Nowakowski. 
Jessica is a Supply Chain Engineer for Ryder's Transportation Management (TM) service offering. She has been with Ryder since 2006 after graduating from Grand Valley State University with a Bachelor of Business Administration in both Marketing and Management. Roles have included Automotive, Ryder Dedicated business development, and now TM engineering working on qualification and optimized transportation designs. She is currently pursuing a Master of Business Administration degree from Oakland University.