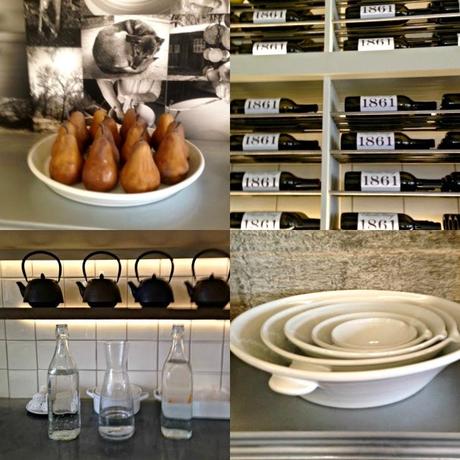 I wanted to share some interior  styling inspirationI found at 


Archetype

located in the ever quaint town ofSaint Helenain the Napa Valley.
Literally everywhere I lookedI saw styling inspirationfrom the
~ perfectly plated pears set out for color
~ wine bottles lined up in graphic stripes
~ water set out and poured from crystal clear carafes
~ iron teapots lined up … making them functional sculptures … all perfectly lit
~ white bowls set out as homey decor
I know this styling really spoke to mebecause within in our charmingly small abodeI also like to have items that are used frequentlyon display not only for their beautybut the easy use as well.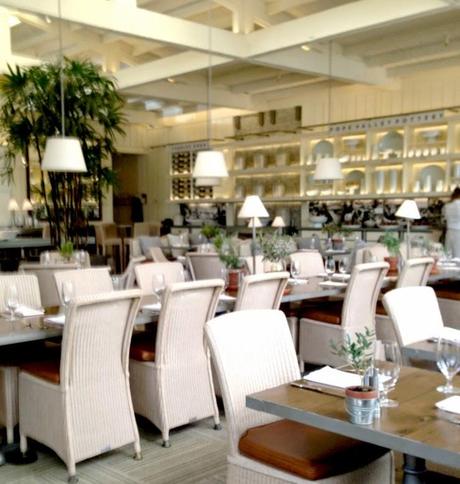 I also was charmed by the use of repetition in decorating the walls of Archetype.I find this repetition to be a calming styleespecially when the objects are repeatedand only one color used as well.
I have used this repetition stylingin my homewith urns on my mantleand urns on our buffet.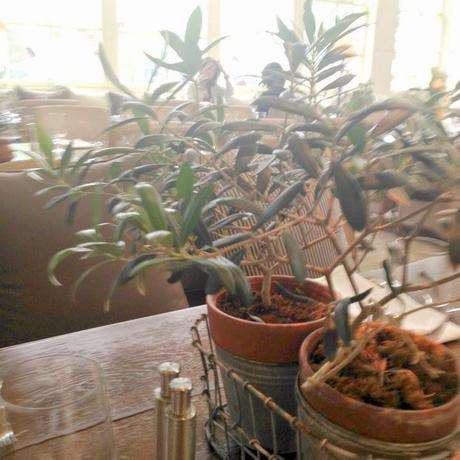 Another must have for me in a calming designis the use of nature.They did it wonderfully at the Archetypewith not only miniature olive trees layeredin terra cotta pots, inside metal potsand joined then together in a wire basket.I am one to get  absolutely giddy for well executed details!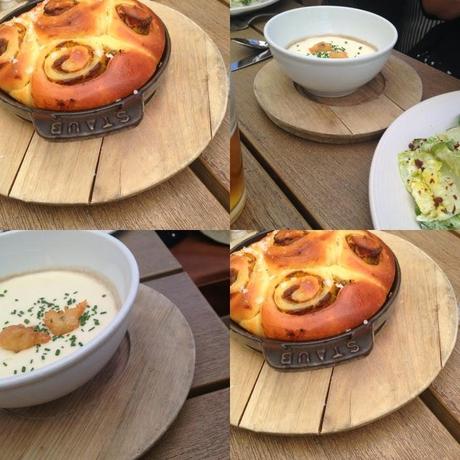 Archetype's styling made it beautifully to the food presentation as well.The wooden plates and plattersare an idea I'm bringing home.I loved the juxtaposition of the crisp white dishes with the rustic woods.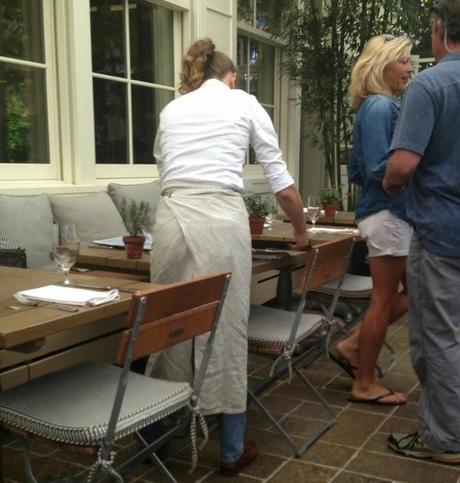 Archetype's styling was broughtall the way home withthe long coarse weave apronsworn by the staff.


The enclosed terrace is fresh and airywith a feeling of crispness throughout.
The stripe ticking was just the right touch of pattern playin an otherwise neutral field.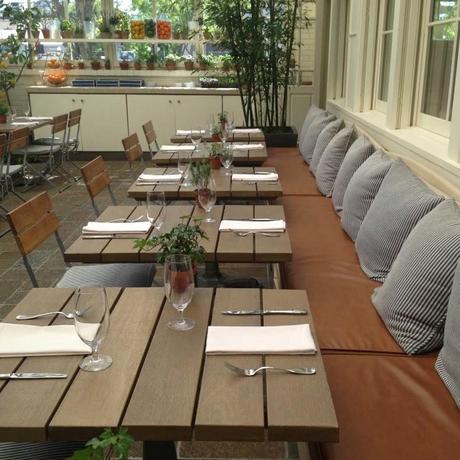 I think I was most excited with their use of natural elementson the patio.
Each table had a potted ivy.Bamboo was growing inside.My favorite was the window wallwith shelves stretching acrossladen with glass jars  filled to the brim with colorful citrus.
Besides using both plants and flowers at homeI also love to bring home lots of produce for kitchen color.


The mixing together of ivies, lavender, miniature olive treesand herbswas the perfect natural accompanimentto the colorful citrus.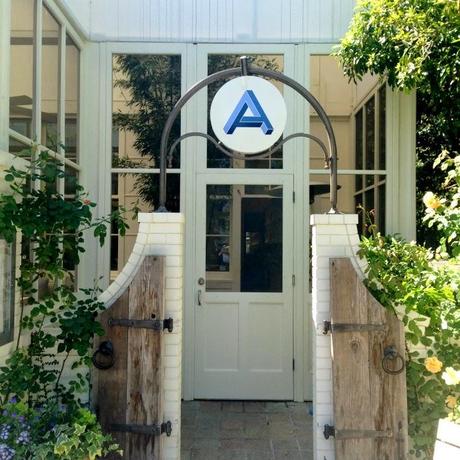 So if you find yourself in Saint Helenaand love stylish interiorsI would highly recommenda lunch at Archetype.
By the way the food was wonderful as well.I just get so excited with A+ styling when I find itthat for me the food ends up to be a secondary player :))No one comes to this blog for food tips :))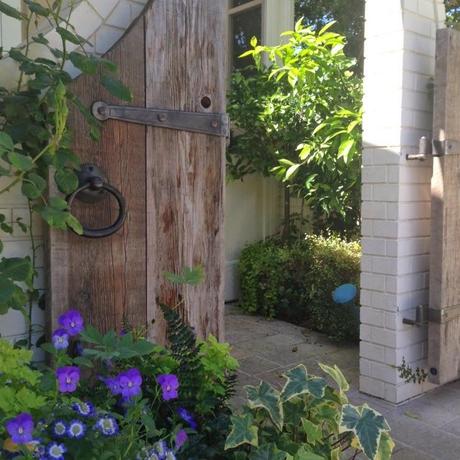 As always my friends

I wish you love and joy
as you style your life