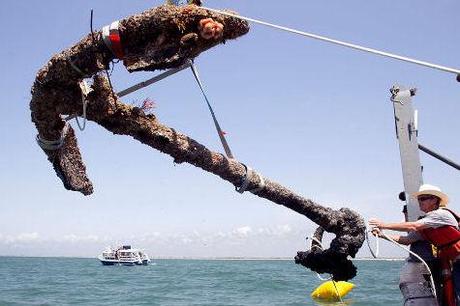 Archaeologists recovered one of three giant anchors believed to be used by the 18th-century high seas bandit on his ship, Queen Anne's Revenge. The 11-foot, 4-inch long anchor was pulled from the Atlantic Ocean off the coast of North Carolina. The Queen Anne's Revenge was first discovered underwater in 1996.
Scientists hoped to raise the ship's other two anchors, but they are stuck to the sunken ship. Five months after the ship sank, the pirating days of
Blackbeard
(real name: Edward Teach) were ended when he was killed in 1718 by the Royal Navy in Ocracoke Inlet.
The Presurfer