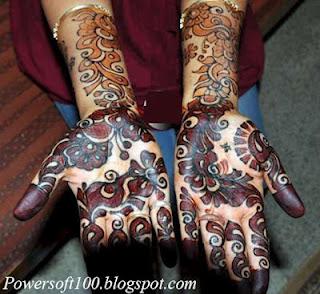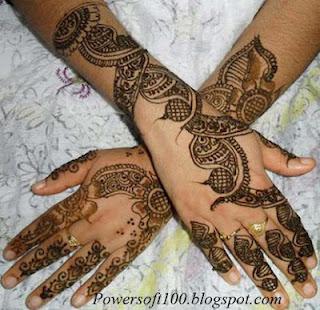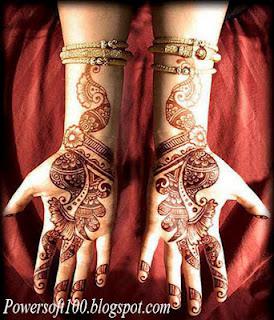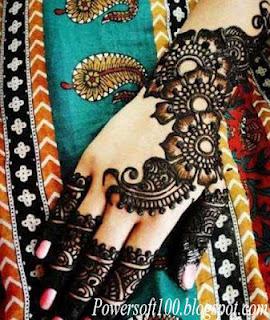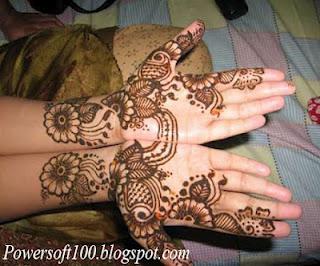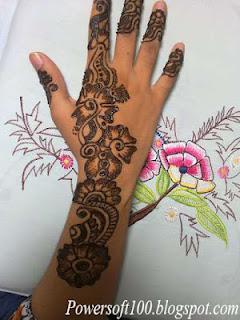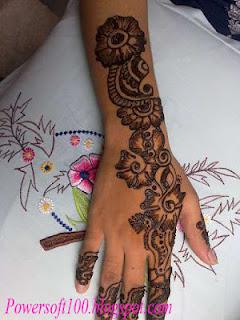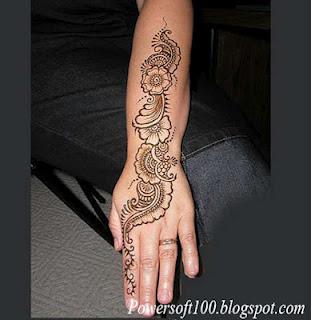 There is a mystery behind the history of Mehndi or Henna (in Arabic) that has been reigning on the palms of ladies for over thousand years! Mehndi designs keep changing every year, so mehndi lover ladies require to keep themselves up to date of the latest mehndi designs. As the greatest Muslim festival Eid is knocking at the door, let us speak about today some features about Arabic mehndi designs.
Arabic mehndi custom can be defined as a less detailed design in the world of mehndi. Like common mehndi designs Arabic ones do not point a giant pattern on the palm middle, it includes outstanding blank spaces within them. Expanding widely on the palm or hands back or on upper fit these mehndi designs takes an elegant look. The most notable aspect of Arabic mehndi designs is that they seldom include any living beings picture such as human figure, peacocks, birds, etc. as in Indian & Pakistani designs. In lieu, Arabic leaves, vines, flowers & various types of floral & calligraphic drawings are done in this style. Muslim weddings as well as festivals like Eid-ul-Fitre, Eid-ul-Adha, etc. are unimaginable without mehndi on ladies hands & as well as legs. Arabic mehndi designs emphasize on the darkening of the color. For enriching the brightness of mehndi chemicals & other herbal elements are mixed with mehndi paste. But the single thing which is the most effective for this purpose is the lemon juice.
You can find mehndi designs 2012 from simple to complex, from wrist finish to arm finish for varieties of festivals & ocassions. Try these new mehndi designs for hand up to elbow & those for feet up to a tiny above the toe. Among latest mehndi designs the Arabics for backside hand are incredible this year with increasingly floral varities as well as newer patterns. Besides, simple Arabic mehndi designs are also appearing this year with more icy looks for palms, back hands, & upper foot. In case you are planning for painting your hands & legs following the Arabic hottest stuffs you can make your choice following the mentioned features.