April was a very slow month for empties. I didn't finish much at all.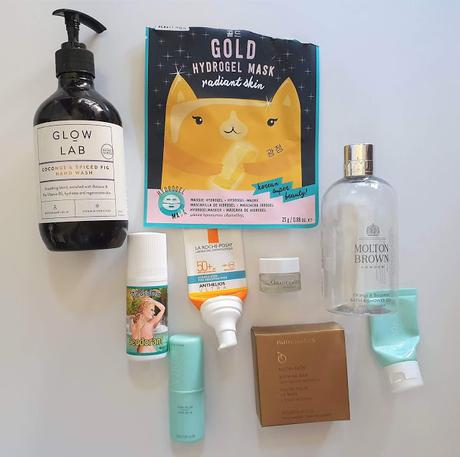 Glow Lab Coconut and Spiced Fig Hand Wash
Whenever I see Glow Lab on sale I pick up a few of their hand washes. They're gentle, non drying and the scent range is lovely. 
Gold Hydrogel Mask
I had this on for about a minute before I had to remove it due to the stinging. 
Tinderbox Deodorant
I've been having a lot of luck with natural deodorants lately, finding several bi-carb free options that work. The Tinderbox deodorant is one of them. I love that it's a roller ball, so much easier that cream deodorants that I have to smear on myself.
This isn't gym proof but it's fine for the cooler days. I don't think it'd be very effective in summer, but ideal for all the other seasons.
La Roche-Posay Anthelios SPF 50+
I'm on the fence about this sunscreen. It didn't have the awful chemical scent that the light version has but it still had a light chemical scent. 
It worked well and didn't irritate my skin or eyes. If I'd run out of my Invisible Zinc and this was on sale I'd buy it again, but I still prefer Invisible Zinc.
Omorovicza Intensive Hydralifting Cream
Whilst I enjoyed using this sample, it wasn't amazing. I expect miracles from my skin care, which is why I'm usually disappointed, haha.
Molton Brown Orange and Bergamot Bath and Shower Gel
I wouldn't normally choose a scent like this, however I really love it. It's such a refreshing morning scent.
Kora Organics Noni Glow Face Balm
Now this is a love. I used every last bit of my Noni Glow Face Balm, it's such a beautiful product. I use it as a night cream, all over my face, neck and lips. I'll happily repurchase this one, it's a delight to use. 
Nutrimetics Nutri-Rich Bathing Bar
Last year I won a lovely Nutrimetics pack from Kats Colourings  and this was part of the prize. 
I really loved this bathing bar, it's gentle, smells amazing and lasted ages (about three months).
It's been ages since I purchase Nutrimetics, but I'm tempted to place an order just to get another bathing bar.
Kora Organics Cream Cleanser
I've used a few of these now and it's a product I always enjoy. The cleanser is super gentle, dissolves makeup and doesn't leave my face feeling dry or tight. 
The only reason I won't repurchase is the price, I can't justify spending $40 on a cleanser when I can buy ones that are just as good for half the price.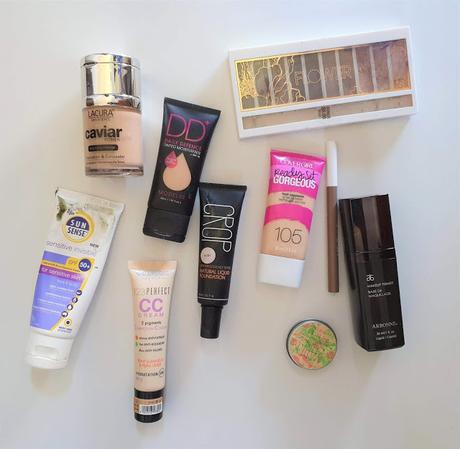 These are all tosses. I loved the Bourjois CC Cream however the sunscreen in it irritated my eyes.
The Flower Beauty palette arrived broken, so Chemist Warehouse sent me another one. 
The other products I just didn't love. They were all okay, but not nice enough that I'd use them enough to keep.