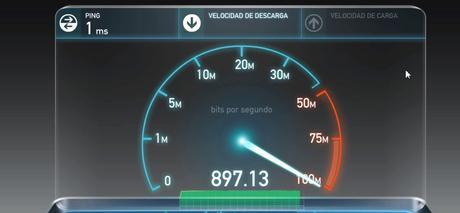 What exactly do you want to know about Internet Speed test? What comes in your mind when someone tells about internet speed.



1. How to increase download speed
2. How to improve internet speed
3. How to do internet speed test
4. What is the current internet speed
Well this is big research about Internet speed test; yes I have learned and watched out many videos about internet speed. After all research I have suffered decided to solve it soon. Once I fixed it I determined to share the same tips with my reader through my blog at www.computergeekblog.com, so let's get started.
With all these efforts I have increased internet speed a lot. And you know what else increase? Oh yeah my productivity. It saves my time to uploading pictures, sending files, downloading images for blogs and website, and loading new pages to read.
In this post I will show you few ways to improve Internet speed and how to check internet speed test.
Note: - This post doesn't contain any affiliate links.
This is my own opinion to check out the internet speed. Thanks for the support.
How to test internet speed
This is the first and most essential thing to do is test your internet speed. This will let you know the current status of your internet speed you can do internet speed test by going to http://www.speedtest.net/. Here are my results.

Well this is the time to talk about download faster. There are few basic things we should know about to speed up your internet.
How to sped up Internet speed
1. Test a different modem router
Do you ever check out your modem? Bad modem is the biggest cause of slow internet speed. I just replaced my modem to a new NETGEAR N150 modem. Don't ignore this point, just try out and you will find some improvement in your internet speed. Let's move on the next point now.
2. Scan for virus
Sometimes virus can make slower your machine & Internet speed both. The next thing is to do is make sure there is no virus is causing your internet speed and machine slow down. I personally use daily scanner on my PC every morning.
3. Check out Filters
If you have your internet connected to a phone line that also has a telephone on it then you will need to make sure you have good quality filters installed on your line. These are little plugs that you attach to the phone line and they help filter out the disturbances.
4. Get rid of cordless phone
I know you don't believe on it but I have found that cordless phones slow down my internet speed. You can also do a test by removing your phones and replacing them with different ones (borrow a friend's) and see whether you get better results.
5. External Interface
Try moving speakers and other electronic device out of your modem space. This is the most important way to improve internet speed. You modem will be on different place from other electronic devices.
6. How to make router turning off and on again
This is not last suggestion but most of the people do it unlimited times in a day. And I think this is the most powerful suggestion. Turn off your modem for completely 1 minute and turn it on again. This can often refresh your settings at the end of your ISP and refresh connections.
7. Update firmware and software
Most of the router has its own software that you need to update on regular basis. Also you can do it thrice in a week that's enough to improve internet speed.
8. Turn off other internet connected device
I know this is not a big point but when you are not using other device then you must turn off internet from other devices, because this time your work is most important. Well my home has more than 6 internet ready devices and I always turn off my mobile & laptop while I do work on my desktop.
9 Upgrade your data plan
Do you ever count how many people are sharing this single data plan? Oh than I think it would be big reason for slow internet speed. You must upgrade your data plan. Calculate your monthly usage and Upgrade to a Higher plan now.
10. Google Public DNS or Open DNS
Do you know that which DNS you are using? Google Public DNS & Open DNS are designed to speed up and help secure the Web browsing experience by leverage a fast worldwide network of DNS servers. I know you get confused between two different DNS properties. Well I have answer of your every question.
What's the difference between these two services?
Google public DNS and open DNS are free public DNS servers and you can trust on them. It considered speeding up and helping to the secure web browsing. Google launched its' public DNS service on 3rd December 2009.
OpenDNS: 208.67.222.222 and 208.67.220.220
Google, DNS: 8.8.8.8 and 8.8.4.4
Which is better for you?
Well it's totally upon your current location. it is all about which server is near to you, so you need to test the server what ever it is your isp dns, google dns, open dns or whatever it is.
How to test DNS
There is an easy way to test your DNS
1) Open CMD and type this Command: prompt $t
That changes the DOS prompt to the current time, we will need this to calculate the time it takes to execute any DOS command
2) Now run This command : nslookup www.google.com 125.22.47.125
Where 208.67.222.222 is the standard IP address of OpenDNS server, 8.8.8.8 is the standard IP address of the Google Public DNS
You can find the time takes to resolve the address by calculating the difference between the two timestamps. So you can choose Less time stamp, IPip address that will be best for you.
Complete a speed test on Openspeedtest.com
If all of these steps fail to improve your internet speed then it is the right time to contact internet service provider and modem company.
Did you like this article?
1. Please share it with your network, we'd really appreciate it!
2. Would you like to write for Computer Geek Blog?
3. Keep subscribe us and follow us on Facebook and twitter for
more tips & ideas about new technology.