Despite its expensive price tag, people are going crazy over the new Apple Watch. It also gathered the attention of plenty of haters as well. This video will be quire enjoyable for those guys.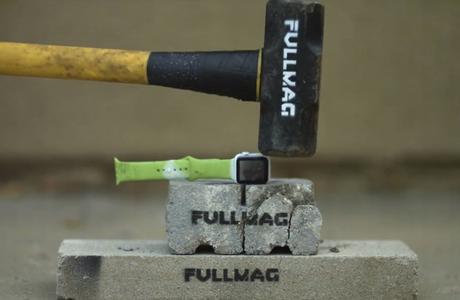 Read Also: Watch: Samsung Galaxy S5 Gets Crushed by a SUV
YouTuber FullMag puts the latest Apple Watch through a series of ridiculous torture tests by submerging the device in liquid nitrogen and then smashing it to pieces with a sledge hammer. Sure the outcome is easy to imagine, but the video is absolutely entertaining to watch.
Want to see more? Check out the video after the break to see the Apple Watch getting blended to dust by the master blender at Will It Blend?.
[ Via: Geekologie / Source: YouTube ]
(All images, trademarks shown on this post are the property of their respective owners)
Follow @nrjperera – Roshan Jerad Perera