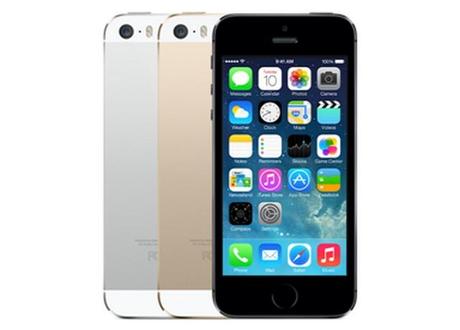 Right after showing off the new and surprisingly cheap iPhone 5C, Apple's CEO Tim Cook unveiled the new and upgraded iPhone 5S, dubbed "the most forward-thinking iPhone yet." The iPhone 5S comes packed with the company's latest iOS 7, an upgraded camera with impressive features and a powerful new processor. Read and find out if it's worth spending some cash.
While the 4-inch Retina display with 1136 x 640 resolution and the camera with 8-megapixels stays the same as the iPhone 5C, a lot of other great improvements comes with this device to bring it to the front of the market. First off, I must admit that the new A7 chip seems to be really amazing as it's capable running in 64 bit mode, handling both 64bit and 32bit apps. Apple says that this new chip makes iPhone 5S 40-times faster than first iPhone and offers 56-times faster graphics for gaming as well.

The camera on the iPhone 5S has also gotten a few new upgrades including the new sensor that covers 15% larger active area, automatic white and exposure level balance upon opening the camera, 10 frames per second Burst mode, 120 FPS HD video and a dual LED flash that works separately, one for brighter and the other for warmer settings. This feature alone magically improves the photo quality of the camera to something unimaginable. You can see the difference in the photo shown off at the event.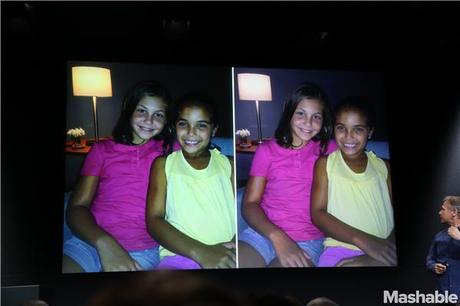 You may also like: Apple Testing 'iPhablets' with 6-inch Display [Report]
Now comes the biggest features we've all been waiting for, TouchID. It's the new fingerprint identity sensor that stands on the home button. TouchID is build into iOS 7 to let you unlock the phone and also to use for Apple id. So, whenever you touch the new home button made with sapphire crystal, the 70 microns thin, 500 pixels per inch scanner will run a highly detailed scan to recognize if it's really you before unlocking the phone. It's truly a breakthrough in smartphone technology.
iPhone 5S will be available on the same day as the iPhone 5C, September 20th around the world at $199 (16GB), $299 (32GB) and $399 (64GB) in three color options, Silver, Space Gray and a classy Gold.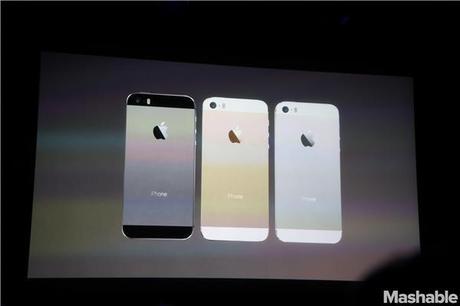 Would you pay extra $100 for this shiny new thing or get the plastic iPhone 5C instead?
[Info from: Mashable Live Blog and Apple]
(All the images, trademarks, logo's shown on this post are the property of their respective owners)
Follow @nrjperera - Roshan Jerad Perera