We Indians have a certain distaste for bland food - we prefer our dishes with lots of spices and heat! We're also used to sweet, milky tea and rich desserts. And since that's the kind of food we make at home, we'd like our babies to get used to it too, which raises questions like 'Can I give my baby sugar?' or 'Can I give my baby salt?'.
The fact is that babies aren't born to dislike bland food, and getting them used to the true flavors of various foods is actually recommended. A baby's daily requirement is extremely small, and is likely to be met with breast milk. The same goes for refined sugar - babies don't need it at all and their bodies are much better off with natural sugars that come in fruit. For more details about giving your baby salt or sugar, check out this post.
Coming to food being bland and boring, there are many alternatives available! Fruits and fruit purees are a great way to sweeten food, and one example is this lovely apple ragi porridge recipe, perfect for the winter months. Sweetened with apples, with the fiber of ragi, this recipe is rich in nutrition and taste!
Benefits of Ragi for Babies
Ragi is rich in naturally occurring iron and calcium
It is one of the richest sources of protein, making it an ideal weaning food for babies
It is rich in fiber and very filling
It helps in easy digestion.
Benefits of Apple for Babies
Apples are a good source of dietary fiber which helps prevent constipation
Apples contain polyphenols that form a protective layer on the stomach lining, protecting it from gastric problems
Apples have also shown to have dental benefits, which help babies with erupting teeth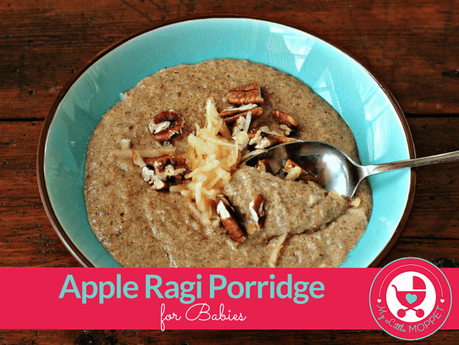 Ingredients
Method
1. Wash, peel and cut the apple into small cubes.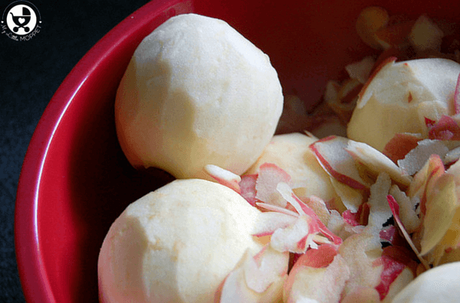 2. Grind the apple cubes to a fine puree. For small babies, it's recommended to steam the apple first and then puree it.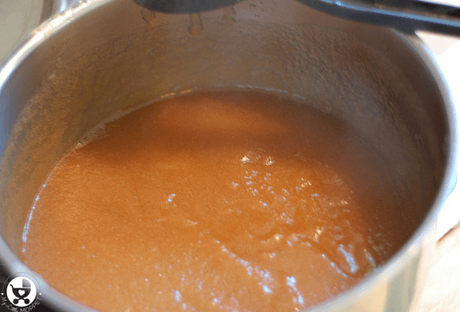 3. Mix the ragi powder with water and ensure that there are no lumps.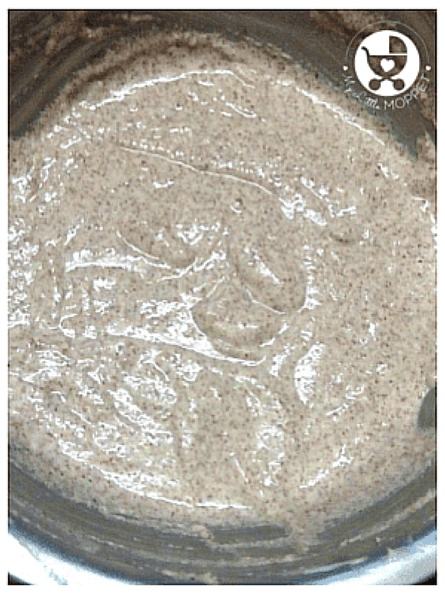 4. Place the ragi mixture on low heat and cook slowly.
5. When the ragi is completely cooked, add the apple puree and cook for another 2 minutes.
6. Add the ghee and turn off the flame. Serve warm.
You can also make this dish as a nutritious breakfast for kids who are bored of regular oats or porridge - just grate some apple on top and add nuts of their choice, if you are sure they will not pose a choking hazard. For older babies, stirring some grated apple into the porridge will add more texture and encourage chewing. Now you know that you can make yummy and nutritious porridges without any refined sugar!
Lots of Love,