Apple music app has been revealed by the tech giant and it has been termed as Spotify rival. As announced by Apple, the new music app combines a streaming song and music video library, an internet radio station and a way for artists to share unreleased tracks and other material.
It includes a recommendation system that uses both human curators and computer algorithms to suggest songs. The service is set to challenge Spotify, Tidal and other music apps.
Apple also revealed that the UK will be the first country to get its Apple Pay service outside of the US.
"A lot of people in the industry see the launch of the music service as a big deal, and their hope is that this will help take subscription-based streaming mainstream," commented Chris Cooke, from the news site Complete Music Update.
"But Spotify has an ad-supported free level to help sell its premium packages, which Apple doesn't, so it still has a unique selling point." Apple's service introduces the Beats 1 radio station, which will be hosted by ex-BBC DJ Zane Lowe among others.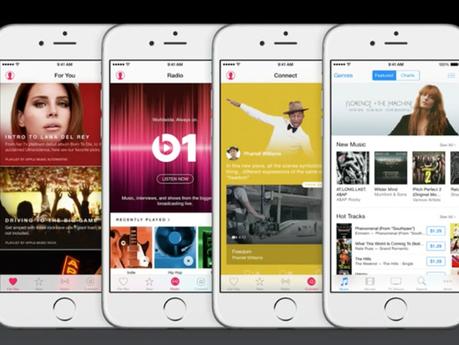 What is in Apple Music App?
Apple music app will allow users to stream songs from its iTunes music library. Users will be able to get personalised recommendations by telling the app who their favorite artists are.
The app also works with Apple's voice-controlled virtual assistant Siri, allowing subscribers to ask it to play a song from a movie soundtrack or year without needing to know the track's name.
Recommended playlists will be crafted by "music experts" to ensure the songs fit together, but algorithms will be used to direct users to different ones based on their listening histories and favorite artists.
"Apple is arriving late to the music streaming business, due in part to Steve Jobs' refusal to believe that music subscription services would ever work," said James McQuivey from the Forrester consultancy.
But, he added, that he believed it would catch up with market leader Spotify's 15 million paying subscribers in less than a year.
As reported by BBC news
0 votes