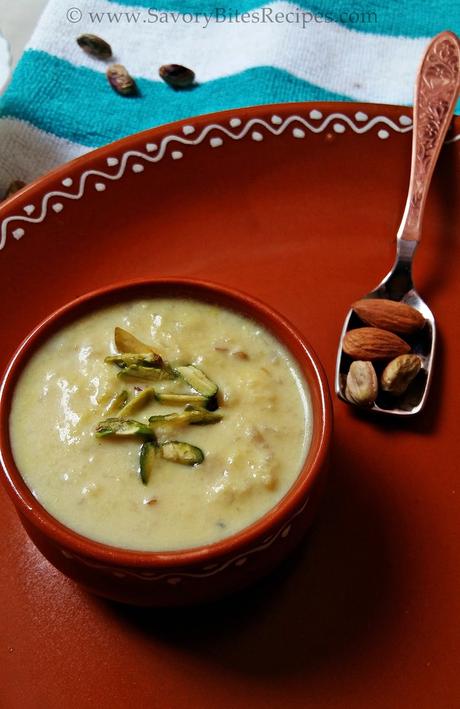 Firstly,wash the apples and grate them using grater with big holes or you can chop them very fine.
Next,in a wide pan,add ghee and when its slightly hot add the chopped apples and fry them on medium flame till fragrant.
Let it cool and then grind them with 1/4th Cup milk to a coarse paste.
In the same pan,add milk and let it boil.
Make sure it does not get burned.
Add sugar and khoya/mawa to it and let it get mixed well cooked.
When milk start to thicken,add dry fruits chopped.
Scrape through the sides of pan when mixing the contents.
Add the ground apple paste.
Mix well.
When its slightly thick,add kesar and kewra essence.
Mix once and switch off the gas.
Refrigerate this kheer and serve chilled topped with sliced pistachios.
Enjoy this recipe for Holi!