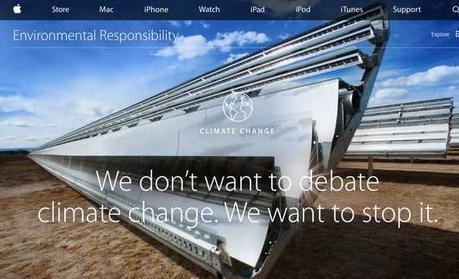 [Attribution: Apple]


Tuesday morning, riding high after yet another gangbusters quarter, Apple reached a new high, worth more than $760 BILLION. This makes it worth more than, well, a ton of things, including all but 18 COUNTRIES in the world.
Think about that ... Apple is worth more than the GDP of Saudi Arabia, or Switzerland, or Sweden. And despite being this financial juggernaut, the company is still experiencing double-digit growth. In just the past three months, Apple booked profits of $13.6 billion on $58 billion in revenue. Four years ago, the last of Steve Jobs' reign, he bragged about hitting $50 billion in revenue ... for the YEAR.
Not only are those numbers eye-watering, but that profit margin is the envy of the entire business world. The company has just shy of $200 billion in its cash horde, even as it has stepped up efforts to return cash to its shareholders. A $1 trillion valuation isn't far away.
So by all objective measures, Apple is the most successful company in the modern era. (The Dutch East India Company wins overall top honors, with an inflation-adjusted valuation of $7.3 trillion.) Yet, keep in mind the following:
* Apple is based on California, and continues to expand its operations in the state. Conservatives bray incessantly about the Golden State's "high taxes and burdensome regulations," yet the world's most high-value and innovative companies continue to be based here. You don't see Apple or its peers fleeing to tax havens like Alabama. Why? Because those taxes and regulations actually create a favorable business climate for Apple, delivering it the talent it desperately needs.
This story is from Daily Kos.  There is so much more - very enlightening; read it all, click here.