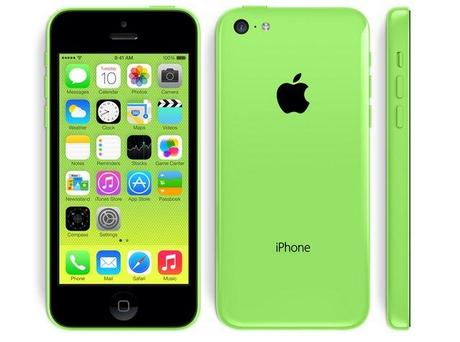 As expected, Apple's CEO Tim Cook took the wraps off of two new products, the iPhone 5S and iPhone 5C at the highly anticipated event at its headquarters in Cupertino, California. Before we get down to the bigger announcement, lets talk about the cheaper version of the iPhone 5, they called it the iPhone 5C. This phone is basically an iPhone 5 wrapped around with a plastic body. It has the same basic design of the iPhone 5 but with some improved features. Real along for the full specs and details.
After talking a whole lot of old stuff about the iOS 7, which we already knew from the WWDC 2013 event, Apple unveiled the rumored cheaper iPhone 5C. Surprisingly, almost all the rumored details about this new phone turned out to be true. Main selling point of the device seems to be its' series of beautiful colors like green, white, blue, pink and yellow. The company calls it's "For the Colorful" people.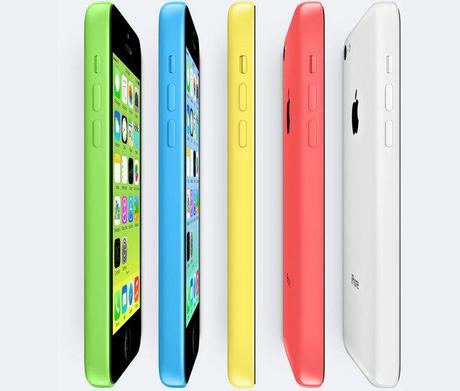 You may also like: Apple Unveils iPhone 5S, "The Most Forward-Thinking iPhone Yet"
Powered by an A6 chip, iPhone 5C shines with all the new features of iOS 7 along with an 8MP iSight camera on the back, a sharp 4-inch Retina display and a slightly larger battery than the iPhone 5, capable of delivering up to 10 hours of talk time on 3G and promises "blazing fast performance." The phone was made using a new method that uses a steel-reinforced structure, and wait for the best part…. Apple's iPhone 5C is the cheapest new iPhone ever at only $99. This has to be a huge kick on the back for Android fans.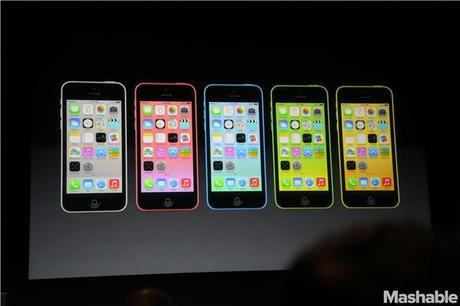 iPhone 5C will head out around the world in 100 countries on September 20th at $99 (16 GB) and $199 (32 GB)-with two year contract. You can customize the colors of this phone anytime with cases that costs only $29. Pre orders will be open from Sept 13th. Apple also announced the iOS 7 to be available for other devices on Sept 18th for free, along with a set of free apps including  iPhoto, iMovie, Keynote, Pages and Numbers.
So, would you guys ditch your Android phone for this cheap but elegant iPhone?
[Info from: Mashable Live Blog and Apple]
(All the images, trademarks, logo's shown on this post are the property of their respective owners)
Follow @nrjperera - Roshan Jerad Perera